Sania will retire after winning two titles, when will Malik leave?
Shoaib Malik and Sania Mirza are some of the most popular sports couples in the world. One is the star of the cricket world, the other is the main tennis court. However, both are now in the final stages of their careers. Malik, who has been playing for more than two decades, has a career spanning almost a decade and a half.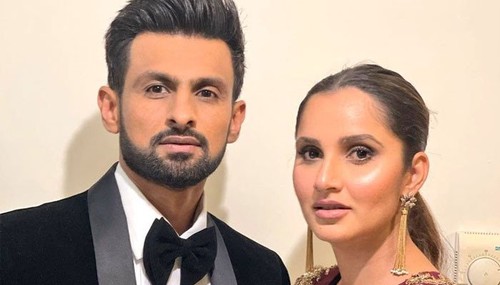 So naturally, now the owner or Sania has to listen to the question of retirement. Especially before the start of the last T20 World Cup, rumors of Malik's retirement are being heard in Pakistan cricket grounds. On the other hand, 35-year-old Sania can leave the game soon.
But before retiring, Sania wants to win two more Grand Slam titles. Asked about her retirement at the launch of Malik's perfume brand in Karachi, Sania said, "I want to win two more Grand Slams before I retire."
The same question is put in front of the owner. However, he did not set a specific date. Instead, he said, Pakistan captain Babar Azam still wants him in the team. That's why the owner is not thinking about retirement. He is optimistic about providing more services to the team.
"I'm not thinking about retirement," Malik said. This is not my only decision. The captain of the team also wants it. I have discussed this with Babar. "I need to make new players for the team," he said.
Malik has achieved a lot in his long career. Won the Champions Trophy, T20 World Cup. He was even one of the best team members in Tests. But what is the place of regret in his career?
In response to this question, Malik said, "The ODI World Cup is a title I wanted to win. But I couldn't. I was a member of the team that won the T20 World Cup and the Champions Trophy. But I could not win the ODI World Cup. '
Review 'Freeze' Bangladesh on a tea break with empty hands
A review system has been introduced on the cricket field to correct umpires' mistakes. But the Bangladesh team does not seem to have any desire to correct the mistakes of the umpires. Bangladesh has always been an example of incompetence in using reviews. Which is once again in the Chittagong Test against Pakistan.
Pakistan has benefited greatly from Bangladesh's tendency to keep reviews. At the end of the second session of the second day, Pakistan scored 79 runs for the loss of wickets in reply to the hosts' 345 runs. They are now behind by 251 runs. Two openers Abid Ali and Abdullah Shafiq are batting perfectly.
But they could have broken this pair with only 31 runs. Armor was the fifth ball of the 13th over by Taijul Islam. Anointed Abdullah Shafiq tried to play the cut on the back leg. The ball hits the pad before hitting his bat.
Wicketkeeper Liton strongly appealed but the umpire did not give out. Bowler Taizul did not realize that the ball had hit the pad before. Taizul did not force the captain to review the bat as he thought he had batted before. As a result, no review was taken in that phase.
Later in the TV replay it was seen that the ball hit the pad before and it hit the stamp. In other words, Shafiq's farewell bell would have rung if he had taken the review. But the right-handed opener survived by 9 runs as he did not take any review. He did not give any chance in the rest of the time.
Another opener Abid Ali has played smoothly from the beginning. Neither two pacers Abu Zayed Rahi, Ebadat Hossain's two spinners Mehdi Hasan Miraj nor Taizul Islam could crack Abid Ali's batting. Abid went to drink tea with his anointed partner without any hindrance.
Abid picked up his personal fifty before taking a break. He is unbeaten on 52 off 69 balls. Shafiq's name has 26 runs off 65 balls.
Earlier, Bangladesh lost 6 wickets to add 6 runs in the first session. Centurion Liton Das managed to score another 1 today. Mushfiqur Rahim scored 91 runs for the fourth time in his Test career. Mehdi Miraj remained unbeaten on 36 runs.
Punjab is not keeping Gayle-Rahul in the team!
The mega auction will be held before the 15th edition of Indian Premier League (IPL) cricket. Where the participating teams will almost reorganize their squads. However, all teams will be able to retain any four players from the previous edition.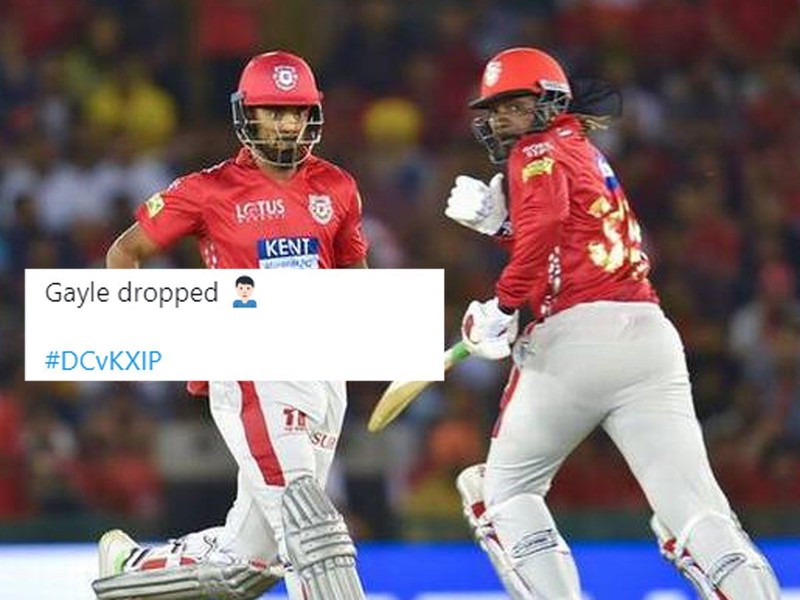 All franchises will have to submit the list of retained players by November 30. In the meantime, almost all the teams have prepared a list of retained players. Which will be known this Tuesday. However, the news is being heard that Punjab Kings is not keeping any player.
Punjab captain Lokesh Rahul scored 628 runs in 13 innings in the last edition of IPL. Punjab is not keeping him next season either. They will even release The Universe boss Chris Gayle. Rahul can join the new franchise Lucknow. Nothing is known about Gayle yet.
Not only last season, but Rahul has also been in great form for Punjab from the very beginning. He has scored more than 600 runs three times in four seasons for this team. In other seasons, 593 runs came from his bat. However, Punjab has no plans to keep Rahul. Instead, they are thinking of playing with a whole new team.
However, according to The Telegraph India, Punjab can field any of the undefeated players. In that case, Ravi Vishnu and Arshadwip Singh are running ahead. It will cost Punjab Rs 4 crore to keep any one of them in the team.
Mushfiqur's eye broke another record of Tamim
Tamim Iqbal, the country's best opener, has been rested for a month due to a finger injury. That is why he cannot play in the current Test series against Pakistan. In his absence, another star batsman Mushfiqur Rahim has managed to set a double record in the first innings of the first match.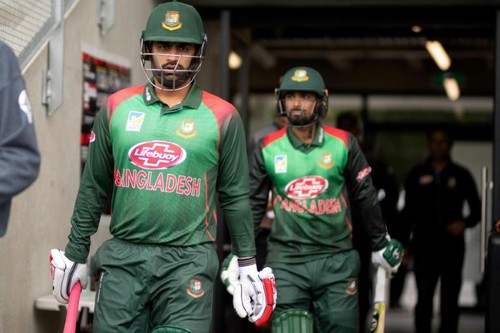 Mushfiqur and Tamim have repeatedly exchanged the highest run-scoring record for Bangladesh in Test cricket for almost a year. Tamim was 92 runs ahead of Mushfiqur after the last Test against Zimbabwe in July. There are 48 runs next to his name.
On the other hand, the record for the highest Test run of Bangladesh at home was also held by Tamim. He has scored 2720 runs in 60 innings. Mushfiqur could not hold the record of highest Test run for just 1 run. However, Tamim has surpassed the highest run at home.
Mushfiqur made 91 off 225 balls before being dismissed in the first innings of the Chittagong Test. Thanks to which his Test career in the country is now 263 runs in 8 innings. In other words, he is 53 runs ahead of Tamim. Mushfiqur set the record on the way to his 39th run on Friday.
Bangladesh's highest run-getter in Tests at home
Mushfiqur Rahim - 263 runs in 8 innings, maximum 219 *
Tamim Iqbal - 2620 runs in 60 innings, maximum 206
Shakib Al Hasan - 2545 runs in 6 innings, maximum 144
* Muminul Haque - 2318 runs in 48 innings, maximum 161Mahmudullah - 1626 runs in 48 innings, maximum 138
Mahmudullah - 1626 runs in 48 innings, maximum 138
Legendary Australian batsman Ricky Ponting holds the record for most runs at home in world cricket. He has scored 756 runs in 154 innings. Besides, Sachin Tendulkar (6216), Mahela Jayawardene (618) and Jacques Kallis (6035) have more than 7,000 runs at home.
On the other hand, Mushfiqur is just one run behind Tamim in the race to become the highest run-getter in Test cricket for Bangladesh. If he gets to bat in the second innings, maybe this experienced batsman of the team will take this record as his own.
Bangladesh's highest run-getter in Test cricket
Tamim Iqbal - 48 runs in 123 innings, maximum 206
Mushfiqur Rahim - 46 runs in 139 innings, maximum 219 *
Shakib Al Hasan - 3933 runs in 107 innings, maximum 216
Muminul Haque - 3355 runs in 64 innings, maximum 161
Habibul Bashar - 3026 runs in 99 innings, maximum 113
Once again in Chittagong Mushfiqur's shaky nineties
Mushfiqur Rahim can think of Zahur Ahmed Chowdhury Stadium in Chittagong as a misfortune for himself. He has been out of the nineties four times in his Test career. Three times in this stadium in Chittagong Sagarika. The last of which is today (Saturday).
In the 93rd over of the innings, Mushfiqur reached 8-91 of the boundary from the outside edge off Shahin Shah Afridi's ball. After playing one dot after another, he could not run in five consecutive overs. Mushfiqur played 14 balls in that 91 runs.
On the second day, Fahim Ashraf attacked for the first time in the 99th over. His fifth delivery was a light rising inswinger. Mushfiqur's bat is on the outside edge of the bat. The umpire pointed a finger at the bowlers-fielders' plea.
Mushfiqur immediately took the review. The TV replay showed the ball hitting Mushfiqur's bat-pad as it was passing. But third umpire Gazi Sohail upheld the on-field umpire's decision as an ultra-spike was seen.
As a result, Mushfiqur's 225-ball innings stopped at 91 runs. Earlier in his career, Mushfiqur was dismissed for 95 against England in 2010, 93 against Zimbabwe in 2013, and 92 against Sri Lanka in 2016. The match against England and Sri Lanka was in Chittagong.
At the time of writing, Bangladesh had scored 26 runs for 6 wickets in 100 overs. Now Mehdi Hasan Miraj and Taizul Islam are playing. Earlier, Liton Das (114) and debutant Yasir Ali Rabbi (4) were out.