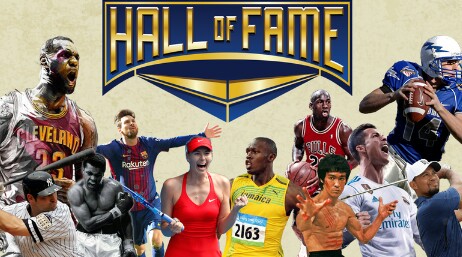 Throughout my previous years as a sport lover and its varieties, I've had difficulties distinguishing between a cricket game and a baseball game. Same goes for the American football and Rugby. Assumptions related to this inauspicious situation followed thus; √ The game gained little or no popularity over here in Nigeria. √ The country at large has no interest in the game. √ Individuals were not ready to divide their attentions. Soccer definitely took 98.8% of their sportsmanlike attention. I was able to distinguish between the cricket and baseball game with some kinda ridiculous observation. There's a wicket in cricket while there's none in baseball, the pitch structure are quite different and understandable too the smashing bat also and others.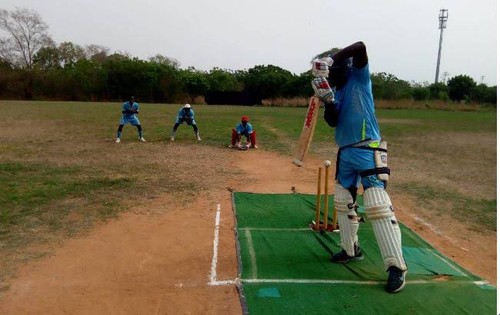 Thanks to the Hall Of Fame contest organized by our very own altruist @liuke96player. Since the inception of this contest, this weeks cricket topic has really been a nudger to additional exposures.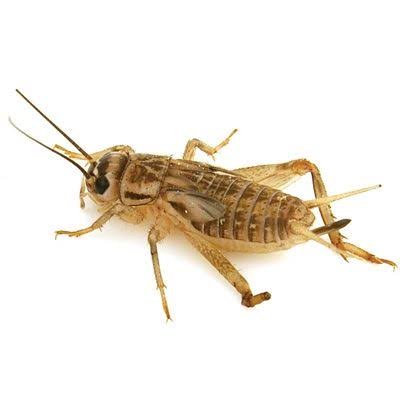 Whenever the name cricket comes around, the insect comes to mind. That weird chirping sound at night, ouch!!! Trust me, we've got a whole lot of that over here. However, I've watched African countries like South Africa, Zimbabwe take part in the game. The Zimbabweans were really good with game before politics and sports discrimination shattered their prowess. Funds were no longer flowing appropriately but somehow, they were still able to cause an upset. Teams like the Indians, Australia, Pakistan, New Zealand, West Indies, Sri Lanka, England and Bangladesh have really fuelled up the game right from the start while other join from behind.
FINE PLAYERS IN THE WORLD OF CRICKET.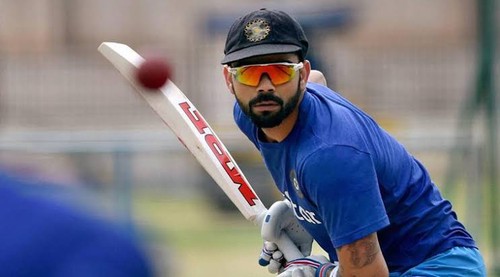 Virat Kohli, an Indian player and also the team captain has been considered to be among the best of batsmen in the world. The 30 years old is a sharp fielder and a naturally aggressive batsman with strong technical skills. His cricket prowess has given him notable awards; In 2017, he wom the ICC Cricketer of the Year in Sir Garfield Sobers Trophy, Polly Umrigar Award for International Cricketer of the Year in 2011/12, 2014/15, 2015/16, 2016/17, 2017/18 and lots more. Watching Kohli's clip on YouTube was quite interesting.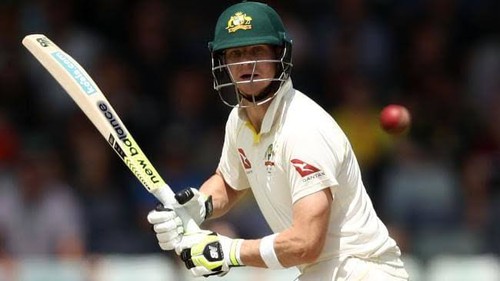 Steve Smith who's a top order batsman for Australia quickened his pace to fame in the world of cricket. The 29 years old started with Australia in 2010 and still plays till present. The right-arm leg spinner took over Australian captaincy from Michael Clarke in late 2015. As captain, Steve played 34 Test matches, 18 wins, 10 loss, 6 drawn. He played 51 one day international, won matches, won 25, lost 23, drew none and 3 games were void(no result). He also captained eight T20I matches, won 4 and lost 4. His was above average and that's impressive.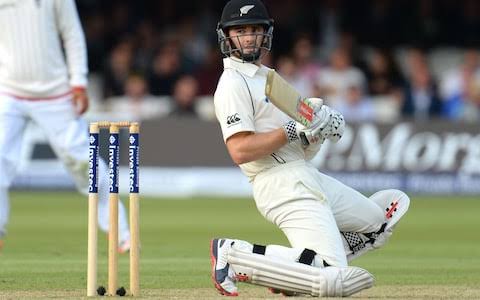 Kane Stuart who currently captains the New Zealand team has been ranked among top players. The right-handed batsman started his country cricket journey in 2007 with the under-19 team. That same year, he was named the captain for the team for the U-19 cricket world cup in 2008. He rose to captaincy in 2016. His records for New Zealand in 2015 must have given him the rise. He broke the records for the most Test runs in a calendar year by a New Zealand cricketer with 1172 runs in December, during the second Test against Sri Lanka. Moreover, he ended 2015 with 2692 runs. Something good about this guy, he bats and bowls with his right hand and rights with his left.
At this point, I'll rest my thumbs🙋.
Thanks For Reading...