T20 head to head continues to produce unique and detailed stats from its database. This time we've worked to bring you stats and records from the powerplay phase of the game for all players and teams in IPL 2021.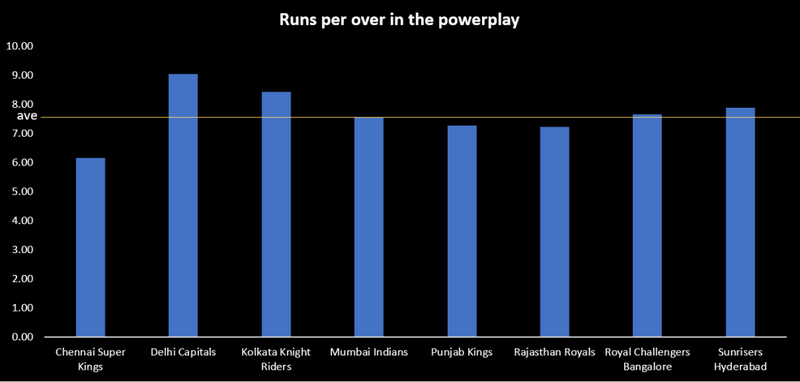 Check out the run rates of batsmen and teams during the first 6 overs as well as the bowling economy rates of bowlers and all franchises at the start of every IPL 2021 match.
We've seen different pitches produced at the 2 stadiums used so far in IPL 2021 which have undoubtedly lead to some of the differences we see between the teams with bat and ball during the powerplay. With all franchises beginning to play games at a 2nd venue it will be interesting to see how these stats change over time.
The bottom line remains that getting a good start to a T20 match is crucial so these stats are a very valuable resource in making predictions, placing bets or selecting fantasy teams for IPL 2021.
On top of these powerplay stats our site continues to bring you head to head player records, player stats at certain venues and information specific to certain pitches, details that are a must read for any T20 cricket lover.
Get full and regularly updated powerplay stats for IPL 2021 on our site