The new stadium in Ahmedabad now has the largest capacity in the world with over 130,00 people able to be hosted there. Unfortunately due to the COVID-19 pandemic, there will be no spectators for the IPL this year but we got a small taste of what the atmosphere will be like at the Narendra Modi Stadium in the future when India hosted England in a series of T20 games earlier in 2021 where some fans were allowed into the giant new stadium.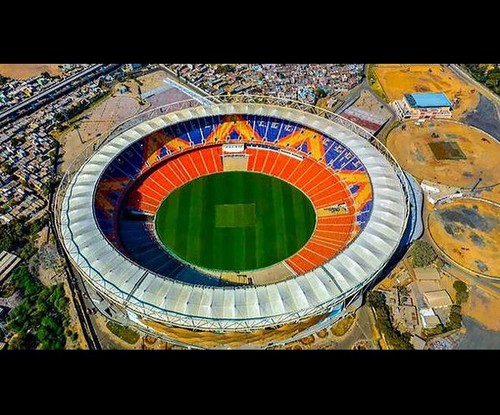 From those matches we also got an idea how the pitches will play. For the most part they were slow, with low scoring particularly in the first innings and higher scores when batting second due to a significant amount of dew on the pitch and outfield.

Equally, the Narendra Modi Stadium can swich wickets to use dark soil or red soil to produce different conditions that might favour either batsmen or bowlers.

The venue was used in the IPL during the 2010, 2014 and 2015 seasons where Rajasthan Royals played some of their home games there. As such few IPL players actually have any experience of playing at the Narendra Modi Stadium stadium but we've put together a series of team and player IPL records at the Narendra Modi Stadium to give you an idea of who has performed here in the past and of course T20 head to head will be updating them as the IPL 2021 progresses.

Good luck to all the IPL teams competing at the new stadium next week!