The Bristol County Ground also known as Nevil Road is the home of Gloucestershire County Cricket Club and also plays host to men's limited overs internationals from time to time and in recent years Bristol has also been a regular venue for women's ODIs.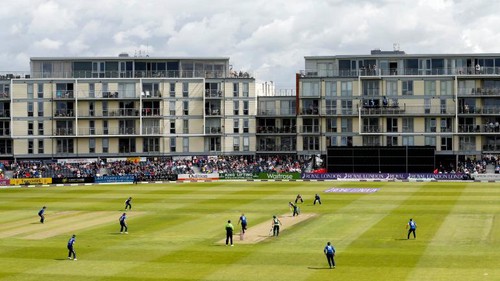 The ground has a rich and varied history having initially been brought by cricket great and local hero WG Grace just before the turn of the 20th century. Thereafter the land that the stadium stands on was brought by confectionary company JS Fry and Sons the chocolatier best known for producing Fry's Turkish Delight before once again being return to the ownership of the county.
Bristol is one of the smaller venues in regards capacity that international cricket is played on with permanent seating for around 8k fans and temporary stands capable of taking that figure close to 10k. Despite having a smaller capacity it is one of the bigger playing areas in England with longer boundaries both square and in front of the wicket than most other stadiums around the country.
During the 1990s and early noughties, Bristol was home to the best 50 over side in the country as Gloucestershire dominated the various limited over domestic tournaments in England. In recent years however, the same team has struggled to really establish itself in the T20 tournament and in fact success in any format has been hard to come by.
In the same period Gloucestershire has not produced many international cricketers with John Lewis' appearances for England over 15 years ago making him the last man based at Bristol to play for his country at the highest level until this week when John Bracey, thanks largely to a spate of injuries and unavailability, made his debut for England vs New Zealand.
Bristol is generally considered to be a good wicket leading to average to high scoring matches in T20 cricket. T20 records at Bristol show that scores in excess of 170 are generally needed for a successful defence while the venue has seen its fair share of centuries in the shortest format of the game with Aussie Michael Klinger having made 4 of them at this stadium during his time with Gloucestershire.