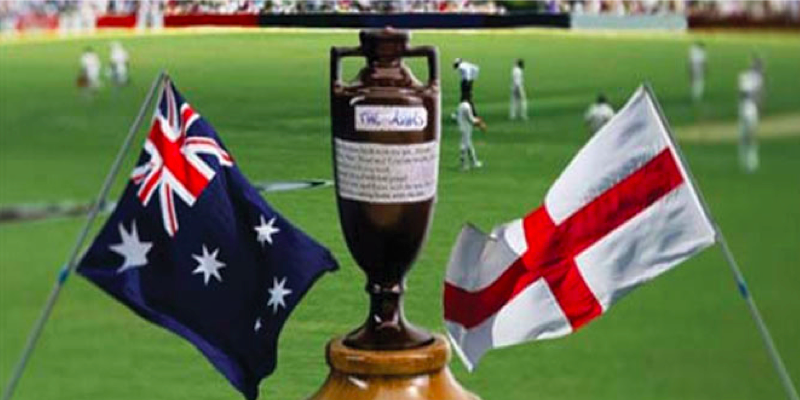 Because of the short time between the World Cup and the start of this series, the traditional build-up of tension before an Ashes series doesn't really seem to have manifested itself this time around. Perhaps in part, this is also down to the Aussies new "we're nice guys" act that we haven't seen the usual verbal sparring and promises of retribution that tend to dominate the back pages leading into the first match. Regardless, the 1st Test starts this Thursday at Edgbaston and it will be a case of ready or not for players and fans alike.
Here, in my opinion, are the key areas for England to target if they are to lift the famous urn in 7 weeks time.
Get a top 3 that can resist Australia's new-ball attack
This is hardly a new problem for England who have struggled to replace first Marcus Trescothick then Andrew Strauss and now Alaistair Cook at the top of the order. Producing stodgy openers used to be England's speciality and I wrote a full article on the issue last year following Cook's retirement from international cricket.

Rory Burns and Joe Denly have both been given a go at opener and 3 respectively based on the weight of runs they have scored in domestic cricket but neither has grabbed the opportunity with both hands and Burns, in particular, looked woefully out of form in the one-off Test against Ireland. Both men desperately need a big score, preferably a maiden Test Match hundred, in one of the first 2 Tests or the pressure mounting on them may be too much for the selectors not to act. Of course, the big question then would be who would England turn to as a replacement?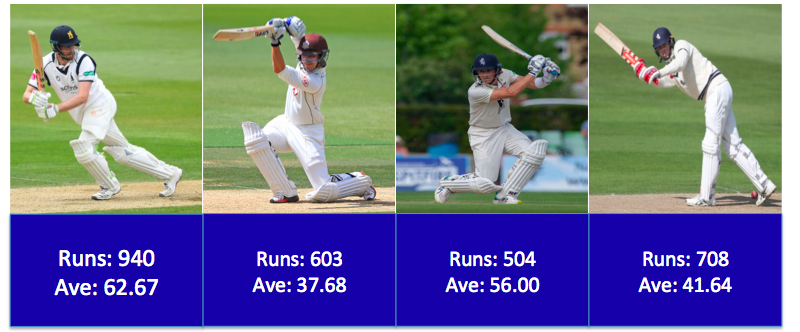 Dominic Sibley and Zak Crawley opened the batting against Australia A a couple of weeks ago which suggests one of them is seen as the "next cab off the rank". Sibley is a good county pro who has found a home at Warwickshire having previously struggled to get a game in a Surrey side that included the likes of Burns and Roy but the step up from scoring truckloads of runs in the County Championship to playing in a Ashes series would really test his quality! At 21, England have high hopes for Zak Crawley but it would be fair to say that he hasn't had a long enough career to prove himself over any significant period of time. If we are forced to call him up in the middle of an Ashes series it will be because others have failed.
The other consideration is the long-running debate about where Joe Root plays. Word is that following the Ireland Test, England's management made another attempt to convince their captain and best batsmen to step up to first drop. The fact that they continue to do so shows how seriously England view the problem and why wouldn't they? The current top 3 has just 11 Test caps between them and collectively they have scored a paultry 4 half-centuries. Of course, if all else fails they could just promote Jack Leach again, I'm only half-joking .........

Make the most out of their middle-order
If England's weakness is their top 3 then their strength is very much their middle and lower order who continue to contribute vital runs to the cause. Assuming that Root does maintain his position at 4 then you would expect England to line-up with Stokes at 5, Buttler at 6 and Bairstow at 7. Beyond that England will also have the luxury of picking at least 1 and possibly 2 of Sam Curran, Chris Woakes and Moeen Ali all of whom can again score very useful runs and who are likely to come to the crease when the ball isn't doing as much and the quicks have had a couple of spells already.
Stokes showed in the World Cup why he is the man for a big occasion and while his recent Test Match performances have been more gritty than spectacular, he appears to be the player tasked with scoring tough runs for England this summer a job that he will relish even further following his reinstatement as vice-captain.

Jos Buttler meanwhile has developed into one of the most complete batsmen in world cricket since his reinstatement in the Test team. No one has ever doubted Buttler's unique talent but it seems to have taken him a while to find the right tempo for Test Match cricket. After a fairly quiet World Cup by his high-standards he'll be looking to make an impact in this series.
Pick the right horses for the right courses
The emergence of players like Sam Curran, Jack Leach and now Joffra Archer mean that England not only have a little more depth to their bowling stocks but they also have options to suit a variety of conditions. In years gone past, England have relied on typical seam friendly wickets to defeat Australia. 4 years ago we saw England dismantle this Australian batting lime-up anytime the ball moved around a bit and yet on the more benign pitches of Lord's and the Oval the Aussies ran out comfortable winners.
We saw what Chris Woakes and Stuart Broad did to Ireland last week and England's success in this series could well come down to how many times they find themselves bowling with a ball that swings around corners. Woakes looks a worldbeater when it moves, he looks decidedly average when it doesn't ......

Another option may also be to include Moeen Ali at number 8 with Jack Leach also in the team. The dual-spin attack worked well at the back end of last summer which was particularly dry by English standards and England will want to keep all options on the table as the series progresses.
Limit Nathan Lyon's role
I believe that this series is one that is likely to be dominated by the ball and with so many genuinely quick bowlers on display we may well be in for some fireworks. At the same time, one of Australia's weaknesses in recent years has been how they balance the team to allow a 5th bowling option. A lot of that pressure has been taken off the selectors and the captain by the continued good form of Nathan Lyon.
While Lyon will never go down in the history books as one of the great spin bowlers he is certainly an underrated player and a key part of Australia's success in the post-Warne era. The consummate team man, what Lyon does particularly well in almost any conditions is to keep one end tight while the barrage of quicks operates from the other end. Not only does this allow Australia to attack with the ball, it also means that they needn't necessarily compromise their batting line-up by playing an all-rounder at number 6 with Tim Paine at 7.

However, it was noticable that England were particularly aggressive towards Lyon in the World-Cup semi-final. Granted that by the time he came onto bowl England were 50-0 and well in the ascendancy but he was greeted to the wicket by Jason Roy who smashed his first ball for six over long-on's head. England took 49 from the 30balls he bowled including 1x6 and 7x4s. For me, that was a statement of intent as to how England will look to attack him and disrupt Australia's plans.
Put pressure on Tim Paine
It was something of a surprise to see Tim Paine recalled for the previous series between these 2 sides 18months ago and I don't think that anyone would have imagined that he would be Australia's Test captain for the return tour. Paine's return to the side following a long time away from international cricket was as much a result of Australia's lack of options behind the stumps as it was his good form. Things now are a little different with Alex Carey and Matthew Wade both breathing heavily down their captain's neck and Carey unlucky to have missed out on the Ashes squad following his fine form in the World Cup.

That pressure is something that England must try to exploit. It's a very unusual situation in the modern era to see a side give the captaincy to anyone but one of their top players. Regardless of whether you rate Joe Root as a leader it is unlikely that England are going to be under pressure to drop their premier batsman anytime soon! The unknown factor is what effect the return of Warner and Smith into the dressing room will have on Paine as a leader. The stories in the press all show Australia as a happy camp with Warner, Smith and now Bancroft welcomed back into the side but a bit of pressure on the group and their unlikely captain, in particular, may yet open up a few of the divides that undoubtedly have effected the Aussie squad over the last year or so.