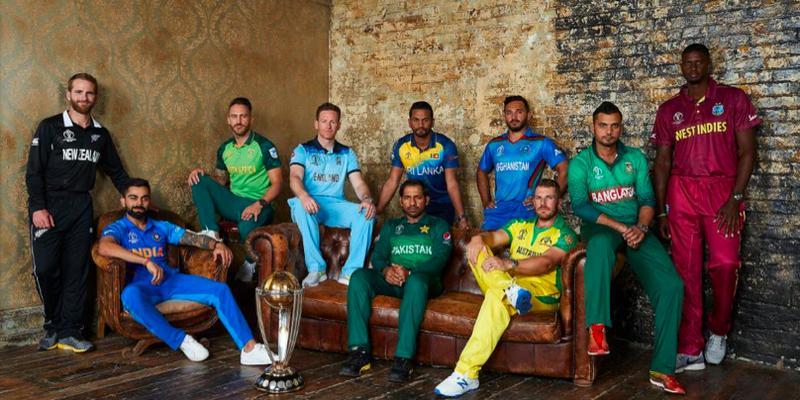 Done and dusted! The semi-final places at this World Cup have been decided and for the first time in over 6 weeks we are left with a 48 hour period without any cricket! What am I going to do? Well, at least part of my spare time is going to be spent analysing the form guides and picking my fantasy league team for the semi-finals!
Those semi-finals are as follows
Tuesday, 9th July - India v New Zealand

India's thrashing of Sri Lanka coupled with Australia's defeat in the ultimate game of the group stage means that Virat Kohli's men top the table and get on paper what appears the easy semi-final. Early pace-setters New Zealand have lost their last 3 games and to be quite frank have ridden their luck a little in some of the games prior to that. India will be red hot favourites to progress to the final.
Thursday, 11th July - Australia v England

Are England happier to be playing the Aussies at Edgbaston than they would India? I think whatever the answer this is going to be a humdinger of a match that will take some special performances by both sides to win.
The good news for fantasy managers is that you have unlimited transfers for round 10 (the 2 semi-finals) and round 11 (the final) which means you can clear out all the players in your squad who by now are on flights back to their home countries. Remember that while there aren't limits on the number of changes you can make, there are caps on the number of players you can have from an individual nation (7) so just because you think that India has the easier ride doesn't mean you can just select the entire Indian 11 for their game versus New Zealand :-)
On reflection, round 9 was pretty successful for me but it was also one of those occasions where I was left wondering 'what if'. What if instead of subbing out Babar Azam for Aaron Finch i'd kept the Pakistan right-hander in my side as vice-captain I have done for the past few weeks? What if instead of Wahab Riaz, i'd put Shaheen Afridi in my side? It was a straight toss-up between the 2 and I backed the wrong horse .........
If I'd have had those 2 in my side then I reckon I'd have made it into the top 1% of teams worldwide. C'est la vie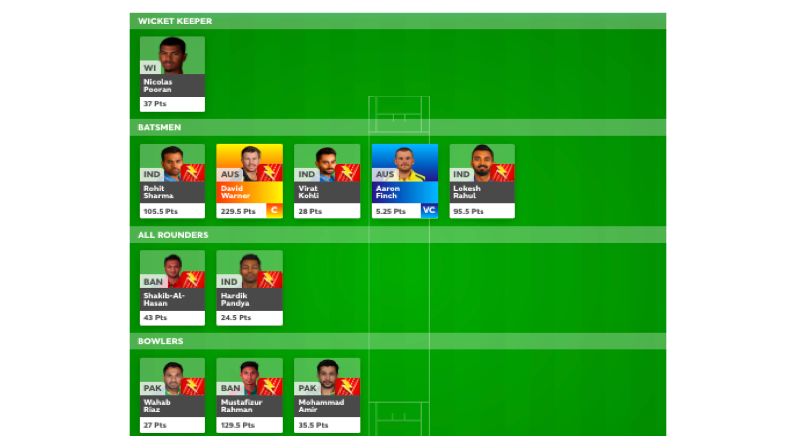 Round 8 saw @birjudanak cement his place at the top of the league with an awesome points return of 1044.25 - the first time a member of the league has breached the 1k mark. It means that with only 3 matches left he is going to be very difficult to catch. However, the battle for 2nd and 3rd prizes is still alive with 450 points separating the next 4 teams.
The final positions may ultimately come down to that one brave selection at captain that none of the other managers are prepared to make - let's see what our competitors will come up with........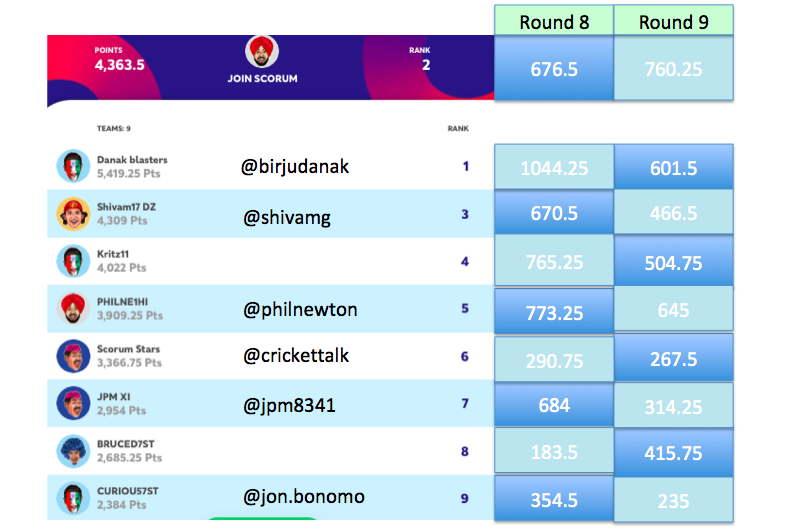 Prizes for round 8 & 9
@birjudanak - 15SCR + 5SCR = 20SCR

@philnewton - 10SCR + 10SCR = 20SCR
@jayrajbhatt - 5 SCR