The England selectors have taken the shock decision to include Adil Rashid in the England squad for the 1st Test against India that is due to start on 1st August.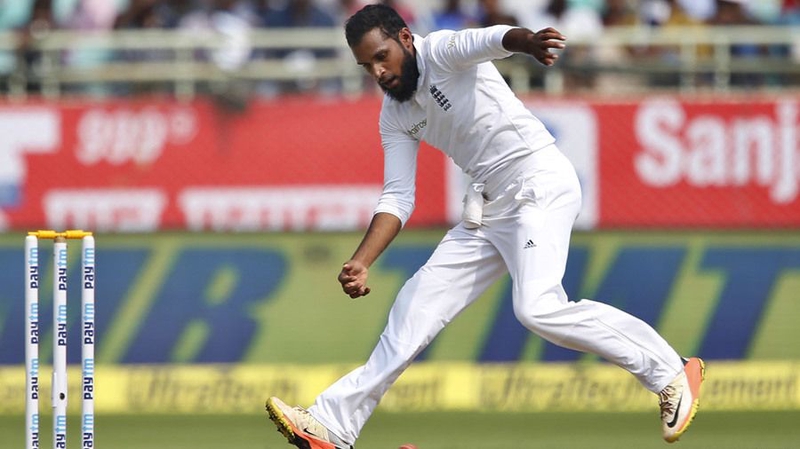 The move comes just 5 months after Rashid himself announced that he would be focusing on white ball cricket only during 2018 as he looked to fine tune his performances in preparation for the 2019 World Cup which will be played in England. That announcement saw Rashid sign a new white ball only contract with his county Yorkshire meaning that he has not played in the longer form of the game for nearly 10 months. Rashid is not the only current England international who before today seemed to have removed himself from red ball selection. Alex Hales, who like Rashid was left out of England's Ashes Test squad this winter, also took the decision earlier this year to focus on T20 and ODI cricket.
Over the last 2 years, Rashid has become one of if not England's most dangerous bowler in T20 and ODI cricket but his performances in the longer version of the game have been erratic and he has never looked likely to play as a lone spin bowler especially in English conditions. As such all of his appearances for England have come away from home, on the sub-continent or the UAE.
From a purely short term cricketing point of view though, is this such a bad selection? I would probably say not given that England continues to have a dearth of international spin options and we are in the back end of one of the hottest and driest summers on record leaving pitches worn and turning. I mentioned in one of my previous posts that Jack Leach and Dom Bess, both of whom have featured for England this year are struggling to pick up wickets for Somerset. Yes, Bess did well against Pakistan, particularly in the 2nd Test Match but that was against a batting line-up who had already been softened up by England's seam attack. I'm not convinced that Bess has the ability or experience to come on after the new ball, against an Indian side who are on top on a flat pitch and pick up wickets. Rashid at the very least can turn the ball both ways and can provide that little bit of an x-factor that England might need in such a situation. Whether he will or not is another question.
However, it is the long term effect on County cricket that Rashid's selection will have that is likely to see the most impassioned responses from cricketers, administrators and fans of the Test match game.
There has clearly been a rift in the relationship between Adil Rashid and Yorkshire cricket club. This is demonstrated in way that former Yorkshire cricketers such a Michael Vaughan and Darren Gough have bemoaned the fact that England would pick a player who appears unwilling to play for their beloved county. Certainly the selection of Rashid doesn't send a good message through to county pros who are working hard week in week out in order to try and gain selection for the national team only for the selectors to favour a man who in his own words "fell out of love" with the longer version of the sport.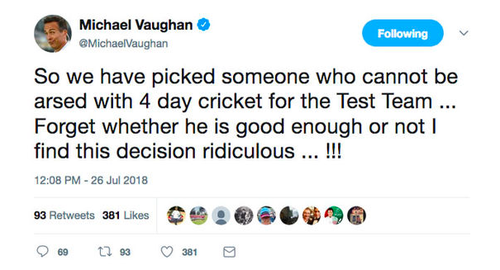 New Chairman of Selectors Ed Smith has been careful to state Rashid's inclusion is due to "exceptional circumstances" and that from this year on, players not committed to playing County cricket will be ineligible for selection in the Test side. What the effect on the squad in general will be, whether Rashid even plays and if he does play whether he is effective all remain to be seen. However, the backlash from the English counties is likely to rumble on for some time as a result of this decision and the pressure for Rashid to perform now will be immense.