Ashes Tour Dates 2019
The Ashes tour dates for 2019 have been released and in a break from tradition, the tourists won't play any warm-up matches against English county teams prior to the 5 match Test series beginning.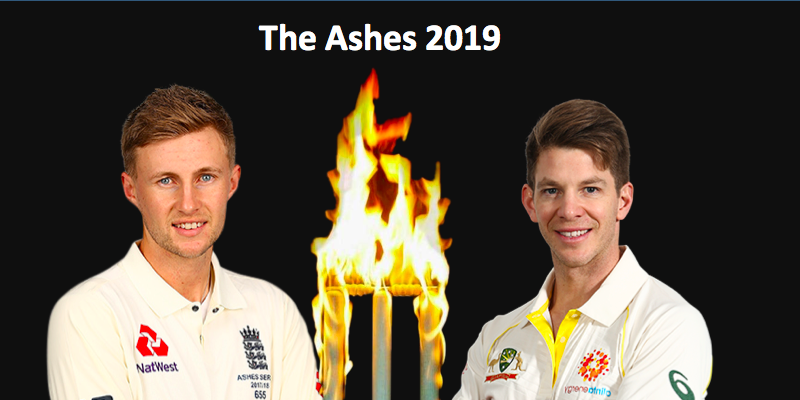 The quality of county opposition provided by the ECB in recent years has come under criticism by touring teams for not providing an adequate enough challenge in preparation for the alien conditions and swinging Duke ball that often undo sides playing in England. Just last year, India faced an Essex team who despite being reigning county champions at the time, played without any of their first team bowlers. India's top order went on to struggle, particularly in the opening 2 Test matches where baring runs for Virat Kohli in the first Test none of the other batsmen in the top 5 managed to make a score past 26.
Taking matters into their own hands
Instead, the Australian's have decided to take preparations into their own hands by scheduling a warm-up game between the best 22 players they have available for selection as Australia take on Australia 'A' in a match due to be played at Hampshire's Rose Bowl on 23rd July, less than 2 weeks after the World Cup Final takes place.

In fact, the Australia A team have a far more comprehensive schedule planned that starts with 5 limited overs games against English counties and is then followed up by 3, four day matches as shown above.
This will not be the first time that Australia have essentially played themselves in order to ensure a competitive fixture. In a previous match in 1995 we saw just how feisty this fixture can become when Aussie legends Glenn McGrath and Mathew Hayden (playing for the 'A' Team) clashed in a heated exchange following a Hayden cut to the boundary. The full story of that game and the series that included Australia A as well as England and Zimbabwe can be found here
While the 'A' squad has not yet been named, it also appears likely that those Test regulars who are not selected for Australia's World Cup squad could be included in the 2nd string 11. That could well mean that the likes of Test opener Marcus Harris, middle-order batsman Travis Head and even Aussie Test captain Tim Paine being included in the 'A' side which is due to arrive in England 6 weeks prior to the 1st Test. That group of elite cricketers would be able to provide cover both for the 50-over team and to allow better preparation for the 5 Test Ashes series that begins on the 1st August. A full analysis of the venues, their history and recent records will be published in another blog to come.
With the 1st Test being followed by a pair of back to back matches there will also not be any time for the tourists to experiment with their playing 11 in between games meaning that preparation for the Aussies is absolutely key if they are to win the Ashes in England for the first time since 2001.
England's Scheduling
Having been heavily criticised for their lack of preparation in the West Indies, England will want to ensure that they hit the ground running in this series. As such they will play a 4-day Test against Ireland at Lords' starting on the 24th July leaving them with a very short break leading into the first ball of the Ashes being bowled at Edgbaston just 4 days later.
England's non-white ball cricketers will also have the benefit of playing the majority of their county championship cricket this year in the run-up to the Ashes. While the season itself starts this Friday, the 4-day format will run for just 2 rounds before the 50-over competition commences as part of the preparations for the World Cup. However, red-ball cricket will return as the main focus in mid-May, giving the likes of Rory Burns, Sam Curran, Keaton Jennings and Ben Foakes the chance to stake their claim for a spot in the Test squad this summer.
Of course, it won't just be English cricketers who will be hoping to use the county circuit to press for a call-up. The likes of Cameron Bancroft at Durham and Glamorgan's new signing Marnus Labuschagne will attempt to force their way into the Justin Langer's reckoning by force of runs in English conditions.
With Australia's recent revival in white-ball cricket and the return to the fold of Smith and Warner, this summer's Ashes looks likely to have all the tension and drama that we have come to expect over the last 137 years.