This Sunday morning and into the afternoon saw a veritable feast of cricket available from the BBL with the season's first tripleheader that ensured back to back cricket from about 3am to 1pm GMT. For my part, I managed to catch at least some of the action from all 3 games although I feel a little short-changed given that the middle game (start time 7:30am) between the Heat and the Renegades was such a one-sided affair.
I realise that I haven't actually put a lot of match reviews in the last few BBL blogs which isn't necessarily a bad thing as it's good to change things up from time to time but this time around I'm going to concentrate on those 3 games and my observations from them.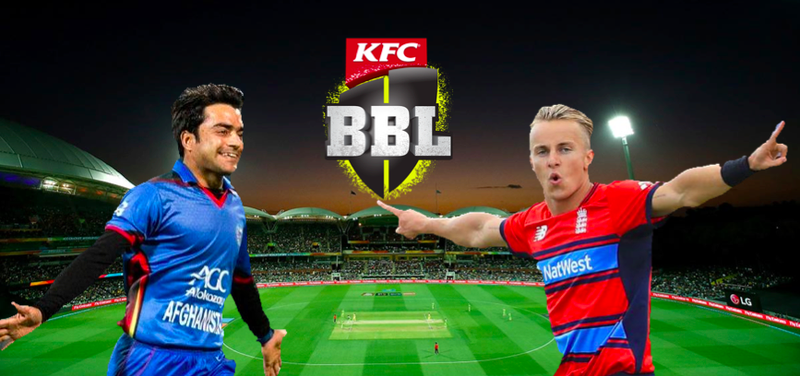 Elementary my dear Watson
I think I've commented at least twice that it was about time for former Aussie international and Sydney Thunder captain, Shane Watson to score some significant runs in this tournament, particularly with the recent departure of Jos Buttler leaving a hole to fill at the top of the order. I've got a lot of time for Watto and he strikes me as the archetypal Australian bloke, a straight shooter and a man of simple pleasures. He's also probably one of the least athletic men that you will ever see in any sporting arena. Watching him walk out to bat makes me think that the joints in his arms and legs must be held together with split pins and he wears the look of a man whose every movement causes him a degree of pain. Still, what he lacks in flexibility, he more than makes up for in upper body and forearm strength and if you put the ball in his swinging arch than more often than not it's going to disappear over the fence as his 68 from 40 deliveries on Sunday against the Sixers proved.
Bear in mind that this was an innings played against one of the most effective bowling line-ups in the competition that includes the indomitable Rashid Khan. While Watson never really got a hold of Rashid what he did manage to do was at least survive against him and then pick off some of the weaker bowling at the other end. Shorn once again of Peter Siddle who has this time been called up to ODI squad, the Strikers didn't quite have the tools to follow through on the 2 wickets that they gained in the powerplay and Thunder were able to rebuild via a 77 run partnership between Watson and Sangha. For his part, Watson will be disappointed to have been dismissed in the 16th over and had he stayed until the end it's likely his side would have finished with a score in excess of 180.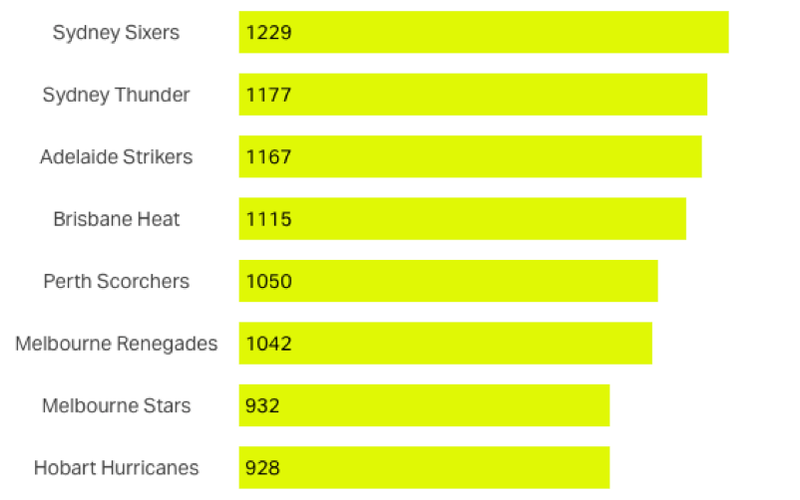 As it was that didn't really matter as the Strikers suffered yet another batting collapse that saw them bowled out for under 100 (they were bowled out for 88 in Perth a couple of weeks ago). These are worrying times for the defending champions who have found consistency with the bat a little difficult in this year's competition. I would be surprised if they didn't look at the balance of their side and try to incorporate another batting option into the equation perhaps at the expense of young Liam O'Connor whose leg-spin yesterday was costly. Cameron Valente or Jake Lehman could bat at 6 allowing Harry Nielsen to drop down to 7 and Rashid Khan to 8. While I commented on Rashid's excellent ball striking ability in my last post, he probably isn't the type of guy you want coming in in the 13th over as was the case yesterday. With Head, Short, Ingram + Valente/Lehman all capable of turning their arm over to fill the remaining overs, the bowling wouldn't be significantly weakened.
Brisbane batsmen turn up the Heat
There is no doubting that Brisbane Heat possess one of if not the most exciting top order in the competition. Young Max Bryant looks like a very exciting and ultra-aggressive talent at the top of the order and he is now getting fabulous support from the highly experienced Brendon McCullum at the other end who has now struck 3 consecutive fifties. The former New Zealand captain might count himself a little unlucky not to have secured an IPL deal for 2019 and while his power with bat in hand is most certainly not what it once was, he is still an incredible competitor and general thinker about the game of cricket as England's white-ball captain Eoin Morgan can attest to (Morgan credits McCullum's influence on his style of captaincy). If nothing else, I'm surprised that one of the franchises didn't pick him up in the kind of player/coach role that someone like Lasith Malinga is likely to perform at Mumbai Indians this year. A man of McCullum's experience can have as much impact off the field as he can on it!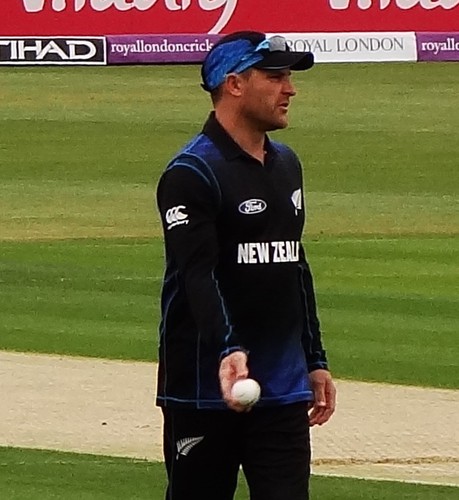 Whatever and whoever is responsible for motivating the players and planning the tactics, it is obviously working with the Heat who lost their opening 4 matches turning things around with a 3 match winning streak. That plus the Scorchers win (see below) throws this competition wide open with just 4 points now separating the top team from the bottom team.
Yesterday's match also saw Chris Lynn weigh in with more runs and he has snuck into first place in the scoring charts with 313 runs. The Heat followed up their good batting display with undoubtedly their best bowling performance of the competition as they utilised the conditions far more effectively that the Renegades did. This was a pitch that allowed the quicker bowlers to bang the ball in and look to hurry the batsmen a little and perhaps it's testament to the fact that the Renegades play their home games on a surface which is entirely the opposite that explains why they were unwilling to even try this approach during the Heat's innings. Whatever the case, we immediately saw Lalor and Doggett get rewards from bowling the ball into the surface and once they had knocked over the Renegade's top 3 it was just a case of the wrist spinners strangling the middle order and completing the largest margin of victory (by runs) that we've seen in this year's competition. Not quite a 9-0 thrashing but not far off!
Bancroft returns with a vengeance
The final game of the trilogy came in Perth as the overachieving Sixers faced off against the Scorchers. Going into the game, 3 time champs the Perth Scorchers found themselves bottom of the league and with the Heat emerging victorious in the previous match this was a must win for them in order to stay in touch with the pack.
With a pitch that once again had so much live grass on it that it was barely distinguishable from the rest of the square, it was a fairly straight forward decision by the Scorchers to put the Sixers in after they won the toss (I refuse to acknowledge the term "bat flip"). To their credit, the Sixers batted pretty well, particularly to see off the new ball threat of the Scorchers who even without the likes of Behrendorff and Richardson who are off winning ODIs for their country, have a remarkably strong attack. The one major factor that saw their score limited to just a good one as opposed to a match-winning one is almost certainly the fact that no batsmen in their side really went on to make big runs, with their total of 177 the result of lots of smaller and disjointed contributions.
In this respect, I do feel sympathy for the franchises in this year's competition with the majority of overseas stars already having left due to other commitments and a large number of the Aussie internationals involved in the Test and ODI series with India, it makes the whole competition feel very stop-start. Every time a side seems to be getting some momentum their playing personnel changes and they need to start again. While the counter-argument is that they all knew this would happen and are all in the same boat, the net result to the viewing public is a lower level of cricket. I don't know what the attendance stats around the BBL for this year's tournament are but anecdotally the grounds don't feel as full as they have been in previous years. I'm sure there are myriad factors behind this but presumably ensuring the best players are available to play is a must for any tournament that wants to be taken seriously.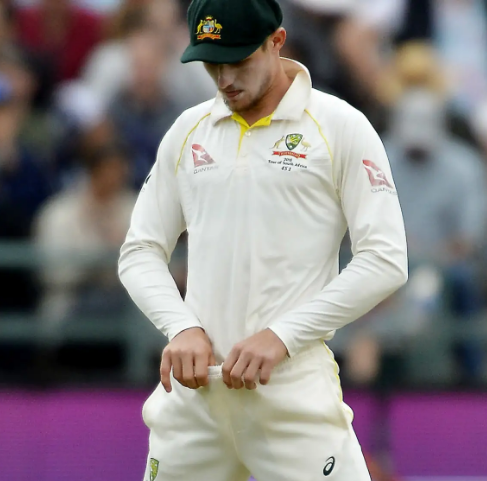 As it was Perth put together one of their better batting displays based largely off the back of the disgraced Cameron Bancroft who took his first tentative steps back towards an international recall by anchoring his team's reply with an unbeaten 87. Captain Ashton Turner who following his call-up to the ODI team was then released back to Perth to play in this game helped his side to a comfortable win with a 30 ball 60.
Fantasy League Update
My fantasy team had a distinctly average week in round 7 and as such, I lost my head to head with Mike Hussey AKA Mr. Cricket. The abject performances of my 2 Renegades batsmen (Harper and Nabi) alongside the disappointing returns of Jake Weatherald who despite having 2 bites of the cherry, still couldn't put decent runs on the board were the primary reasons for my defeat. For his part, Hussey will be pleased that Dan Christian came out as the only player from the Renegades trashing by the Heat with any credit and Colin Ingram, a batsman who I had in my original team has returned to form ever since I dropped him – thanks Colin!

This week sees me up against Shane Warne and given that I'm a little late in posting today and the Hurricanes star batsman and Warne's captain, D'Arcy Short has already bludgeoned 90 odd not out then it's not looking likely to be a successful week in head-to-head terms. Still, I've got to try and accumulate as many points as possible to try and stick towards the top of the global leader board as well as our own private league's rankings which can be seen below.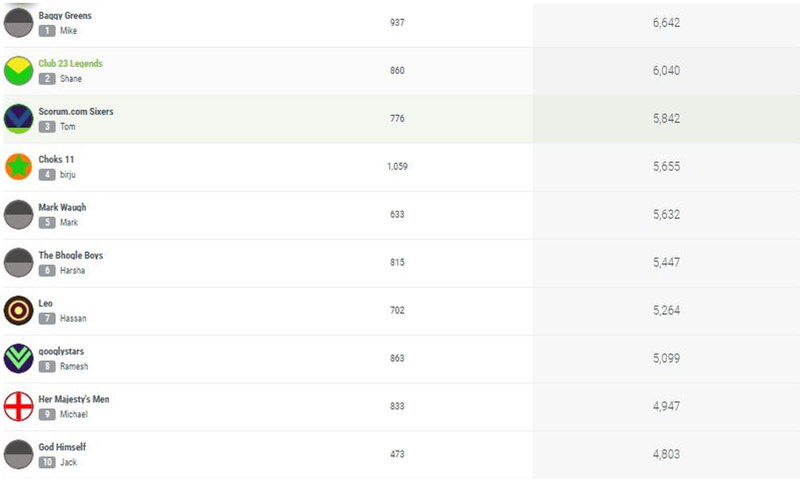 In other matches last week, @birjudanak smashed through the 1000 point mark for round 7 and is making fast progress up the table. Elsewhere @raamesa defeated @fraste and @lama10 got his first win of the season against @jpm8341.
This week sees the 2 form teams in @raamesa and @birjudanak going head to head. Let's see who comes out on top!