England go into this summer's World Cup as the Number 1 ranked team in ODI cricket with more batsmen in the top 20 players (4) than any other nation and as the bookies odds on favourites to lift their first ever 50 over trophy and yet.............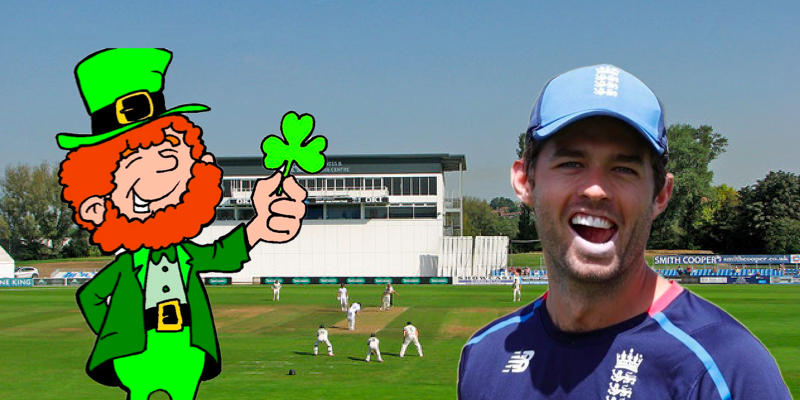 While England have revolutionised the way they play ODI cricket in the past 4 years, there still remains something of a soft underbelly to the side with their latest showing against Ireland confirming the growing concern that they are a team of flat track bullies as opposed to a well-drilled operation that can win in any scenario. Granted they did win on Friday and it was hardly a first choice batting line-up but some of the shot selections made an average looking Ireland team look significantly better than they really are.
To give credit where it was due, Ireland hung in there and never let England's openers get off to the kind of flying start that we've come to expect in recent years. The pitch in Dublin looked more akin to the type of wicket that I play on at the weekends, the bounce was true enough but the ball just never really came onto the bat. We've seen England dominate all comers on the faster bouncier pitches that are being created for white-ball cricket these days but when the ball sticks a little as it did on Friday then things become very different.
James Vince might feel unlucky to have gotten out to such a fine catch but then again if you're going to hit the ball in the air then it's best not to hit it within reach of a fielder! With England's base in Root and Morgan both out cheaply, Ireland were suddenly buzzing around the field sensing an opportunity for another upset against England. Malan and Denly offered short resistance but again in a situation that really just required a calm head to nudge and nurdle some singles, both players were out to overly expansive shots as opposed to great bowling.
Step forward Ben Foakes, a man who has already shown in his brief international career that he is good in a crisis. When Denly's wicket fell England were deep in the mire at 66-5 and while David Willey hung around for a while, the visitors were still only just beyond the halfway mark of their run chase when he became debutant Josh Little's 4th victim leaving Ireland as firm favourites to win.
I wrote a blog some time back wondering whether we had seen the end of the "unfashionable cricketer"? Perhaps it's unfair to label Foakes as unfashionable or to lump him into the same category as some of the players mentioned in that piece. He is fine stroke maker in his own right and like all players of his generation, he can give it a whack when needed. However, what he brings to the table is the ability to quickly assess the conditions and amend his game accordingly. On Friday he showed that rather than going for the kind of booming pull shots that lost Vince and Denly their wickets, you could easily score runs on that track by waiting on the ball and whipping it through midwicket along the floor! It was a game of cat and mouse with Foakes knocking balls from outside off stump through the legside usually just for singles and then waiting for the bowler to overcompensate and give him width to punish them through the off-side.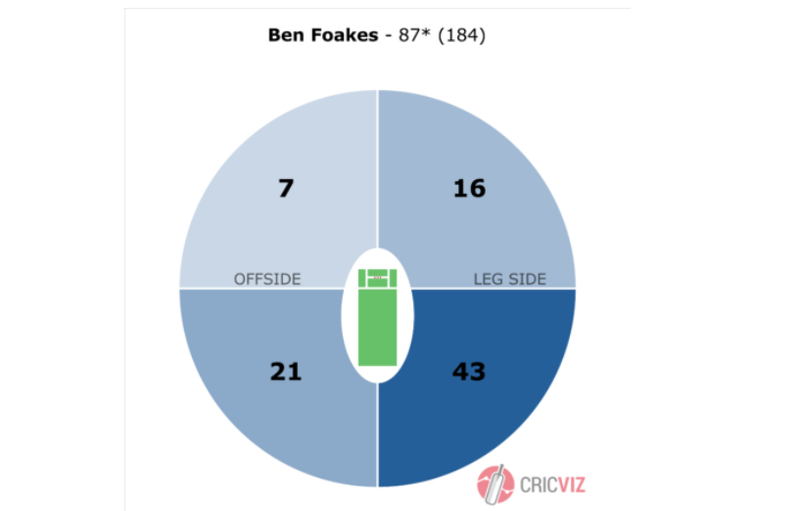 It's a tactic that we have seen Foakes use many times before including during his debut Test innings (The game on Friday was his debut ODI) against Sri Lanka as demonstrated via the above wagon wheel. I think the best adjective to describe Foakes' matching winning knock of 61 would be "nuggety" and I am sure that there were a couple of ex-England players who are now part of the coaching set-up who watched the way that Foakes complied his innings with a sense of nostalgia. The innings was very reminiscent of the type played on so many occasions by England's batting coach and another Surrey man, Graham Thorpe. Full of nudging and nurdling with the odd shot in anger thrown in but only when the risk involved was low. Equally, England's fielding coach Paul Collingwood would have found himself having to dig England out of plenty of similar positions with a true backs to the wall type effort that Foakes displayed on Friday.
With the plethora of talent that England have set to return to the side it seems unlikely that Foakes will make it into the final 15 for the World Cup. However, while England have endless middle order options in all forms of cricket, Foakes is showing the value of having a player in your side who is willing to tough it out and score ugly runs. This knock for England comes off the back of several good performances for Surrey in the Royal London Cup this spring, 2 of which I have been present to witness first hand.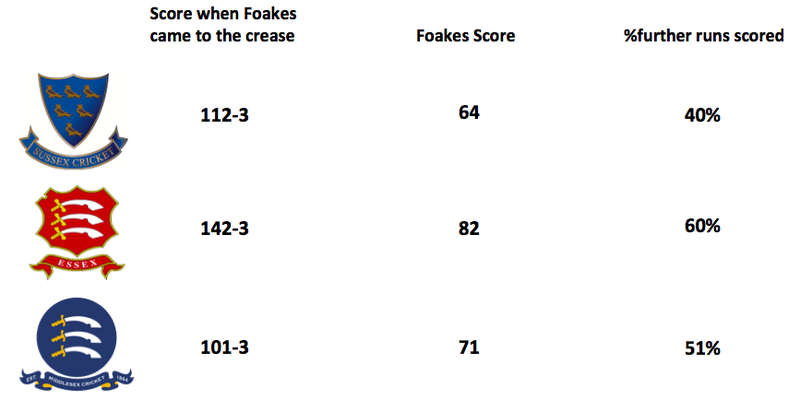 In all forms of cricket, England have developed into a bit of an all or nothing type of side. While playing Bairstow, Buttler and Foakes in the same 11 throws up multiple issues, England are hardly blessed at present with the kind of top order options that would generally end that debate before it even began. If Foakes can keep showing a penchant for scoring gritty runs while all the other contenders flatter to deceive then his chances of a Test recall look better than I had previously anticipated.