Bouncebackability - the capacity to recover quickly from a setback.(especially in sport). A term coined by Crystal Palace manager Iain Dowie who used it to describe his side's 2003-04 comeback from relegation battle to play-off victory.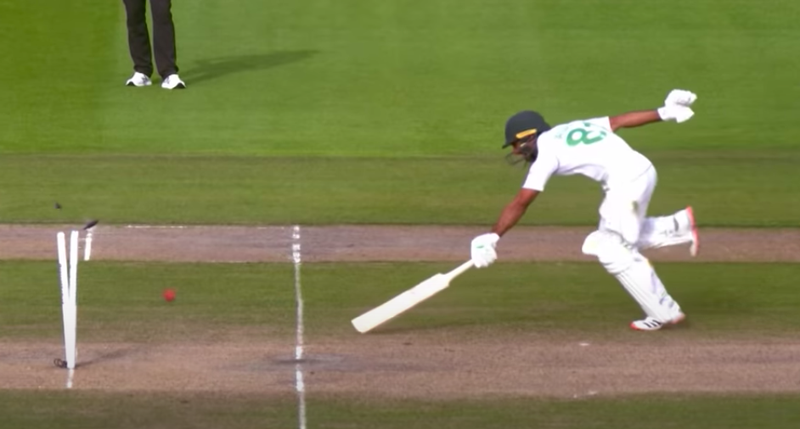 There is no doubt that this England cricket team has plenty of bouncebackability. In fact you might say they are the World Champions of hole digging before then scrambling to get out again.
England haven't won the opening match of a Test series since 2018 when they won in Sri Lanka on their way to a 3-0 series whitewash. In between then and now they have suffered not just multiple defeats but in many cases total humiliation in the 1st game of a series being beaten by the following teams and margins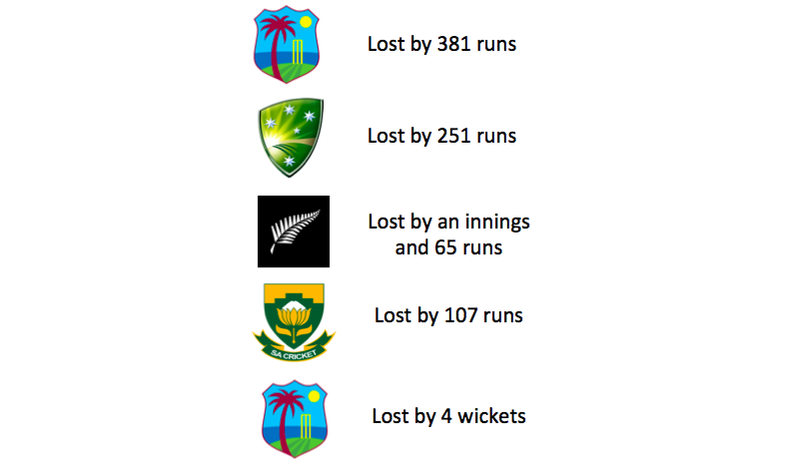 In fact, England's win percentage in the first Test across the last 10 completed series is just 20%. Yet despite such a poor start to contests, in the same period their series win percentage is 40% with 2 further series finishing in draws. With most series being just just 2 or 3 Tests long, going 1-0 down so regularly will surely prevent England reaching their ultimate goal of being the number 1 ranked team in world cricket.

It's a bizarre state of affairs and one that is not easy to explain or I'd imagine easy to remedy. The dressing room must surely be aware that this is a problem and so I'm sure they are fully psyched up to go out and give it their all from the outset and yet the results don't match that theory.
Perhaps this is just a problem within the English psyche in general. We are a people that seem to do better when our backs are against the wall. Examples within our history and pop-culture are plentiful but perhaps some of the better known include...
Is Ben Stokes the embodiment of Shakespeare's vision on an English Yeoman as delivered in Henry V's famous speech? He certainly has made a habit of pulling his side back from the brink of defeat to complete famous victories. Can he do it again against Pakistan today?
Defeat followed by victory. Churchill's stirring "fight them on the beaches" speech was after all in response to what was an epic military failure culminating in the evacuation of Dunkirk. Does Joe Root stand in the dressing room after our familiar 1st Test defeats and summon the spirit of Winston to help turn the tide?

Even our music has echoes of these traits as you can hear in Pink Floyd's seminal album Dark Side of the Moon and the track Time with the brilliant line "hanging on in quiet desperation is the English way" (5mins 40 seconds)

England's cricketers will certainly know that they will have to have a much better day today than they have managed on the opening 3 days of this first Test against Pakistan if they are to pull off another famous turn-around.
I felt going into the Pakistan 2nd innings that England needed to limit the visitors to 180 max. to have any reasonable chance of getting a win from this game. First point of order then will be to mop up the tail and ensure that target is as low as possible - this really is a case of ever run being crucial!
Then when it comes to batting again, our batsman have to be slightly less predictable and much more pro-active 2nd time around!
Letting a bowler like Mohammed Abbas who sits on a line and length at about 78mph settle into a groove is asking for trouble. England must be willing to use their crease both in terms of getting fully forward and fully back in order to challenge that length and exert pressure back on the bowler.
We've had similar problems in the not too distant past against the likes of South Africa's Vernon Philander and West Indies captain Jason Holder both of whom are nothing more than medium-fast bowlers who will nag away on a length all day if you'll let them!
A similar problem occurred with the way we played the leg-spin of Yasir Shah yesterday morning. On the evening of the 2nd day, Ollie Pope gave a masterclass of how to bat proactively despite being under tremendous pressure and he took Shah for 37 from his opening 6 overs. By contrast, England seemed reluctant to take that same positive approach the following morning, allowing Shah to settle into his work and take 3-14 from 10 overs.
If I've said it once, I've said it a million times - playing defensively does not mean abandoning a positive mindset! This much is particularly true on a pitch that has provided plenty of turn and bounce. If England's batsmen are determined only to delay the inevitable then they have little chance of winning this match.
Instead they must follow the words of Shakespeare, "imitate the action of the tiger; stiffen the sinews, summon up the blood, disguise fair nature with hard-favor'd rage." Once more unto the breach ...