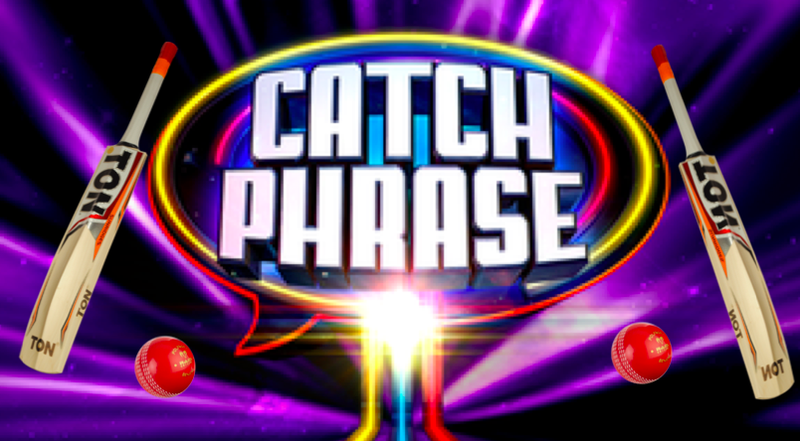 Due to it being my turn to host the live blog last week there was no Saturday morning quiz. However, it's back again this weekend and given the popularity of the catchphrase idea a couple of weeks ago I thought I'd stick with the general theme but this time change the sport to cricket.
Now I know what you're thinking, you're sat there complaining that you don't know anything about the game of cricket so how the hell are you going to have fun let alone win anything in this quiz. Well, I promise you that the phrases below are all really easy to guess if you just look at the pictures and say what you see. There is no limit to the number of times you can guess so if at first you don't succeed, try, try again ..........
Cricket is a sport with a lot of bizarre-sounding sayings so here's your choice to learn a few of them and win some SCR in the process.
The rules and basic premise are exactly the same as the previous game which you can find here
Rules
Each correct guess earns 2 SCR
Only the first person to guess the name correctly gets the 2 SCR
Please include the number(s) you are guessing with your answer(s)
Pea-Roller @barbadosso

2. Chin Music @fraste

3. Bodyline @barbadosso

4.Agricultural Shot-@fraste

5. Golden Duck @barbadosso

6. French Cut @fraste

7. Chinaman-@barbadosso

8. Short-Third Man-@barbadosso

9. Sledging @barbadosso

10. Buffet Bowling @fraste