The last few months have been a painful time for any sports fan or athlete but the good news of returns to sporting action seem to be coming in thick and fast these days. International cricket is the latest to make a comeback on our screens with a 3 Test series between England and The West Indies set to begin on 8th July.
For me, the announcement is somewhat bittersweet. Great in the sense that I'll be able to watch some live sporting action of my beloved cricket but regrettable because I had tickets for the Friday & Saturday of the 1st Test of this series which should have begun today!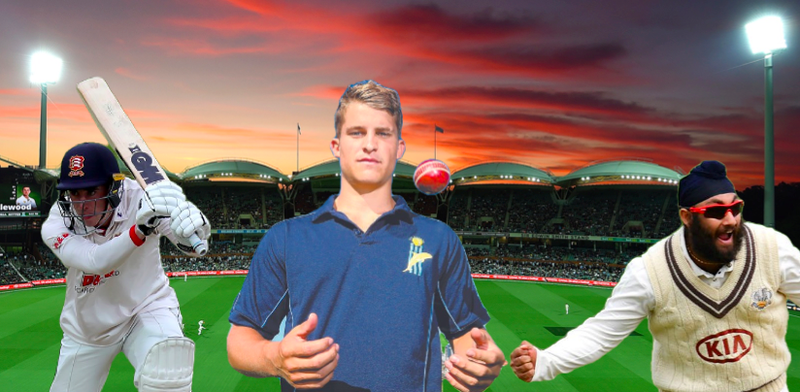 With no domestic cricket having taken place this year in England the ECB have taken the unprecedented step of naming a 55-man squad for the upcoming internationals. These players have since been able to return to intensive training with their counties meaning the selectors have a decent pool of players to choose from. Such a large group also means should any player(s) require self-isolating that the home team won't be left short of options. Finally, with 5 weeks of the international season lost to the lockdown it may well be that England need to dip deeper into their talent pool and manage playing time during what will be a crowded fixture list with games against Ireland, Australia and Pakistan all scheduled for later in the summer.
Many of the 55 players will be familiar to followers of the international game but below are 3 youngsters as yet uncapped by their country who might be looking to make an impact in some form of the game this year.
Sam Hain
Warwickshire's Sam Hain has been a name talked of in England dispatches for some time. Having broken Ian Bell's record at the county for being the youngest Bear's batsman to score a hundred and then going on to become Warwickshire's youngest ever player to score a double hundred it's perhaps no surprise that people were pretty excited about this prospect. That was back in 2014 and since then in 4-day cricket Hain has failed to really kick-on and challenge the selectors to pick him on weight of runs. However, in the limited-overs game, Hain has been a key component of his county's very successful 50-over and T20 sides with a career average just shy of 60. He toured Australia with the Lions team back in February, again showing his white-ball prowess with a century.
In normal circumstances, it's difficult to see how Hain would get a look in with the England 50-over team given the strength of the top-order but there has been talk of England playing Tests and limited-overs cricket on corresponding days meaning that the likes of Joe Root or Ben Stokes could end up as Test specialists this summer.
Dan Lawrence
It seems hard to believe that Dan Lawrence is still only 22-years-old given that he has been an integral part of the Essex middle order for some 5 seasons now. Much like Hain, he exploded onto the county scene with some big scores early on in his career and his efforts in 2017 helped win Essex their first title in 25-years and Lawrence the young-cricketer of the year award. Since then his 4-day form hasn't been quite at those levels but his white-ball cricket has improved and he offers a more than usual option with ball in hand particularly in the T20 format.
An advantage for Lawrence and perhaps England as a whole is that their current Head Coach, Chris Silverwood knows him very well from his time at Essex. His strong leg-side game may need some adaptation for cricket at the very highest level.
Amar Virdi
The development of a match-winning spin bowler has been something of a priority for England since the retirement of Graeme Swann almost 7 years ago. The likes of Moeen Ali and Jack Leach have done well on occasion for England without really cementing a place in the team and most recently Dom Bess impressed on this winter's tour of South Africa. At 21-years-old Virdi has the potential to eclipse all of them with 69 wickets @ 28 from his first couple of championship seasons. His progress last year was hampered by a stress fracture to the back but he did return to action to out-bowl India's star spinner Ravi Ashwin and deliver Surrey a victory on a turning track at Trent Bridge.
Unlike most young players these days, Virdi is a long-form specialist with all of his appearances for the Surrey's first-team coming in 4-day cricket. With that form of the game unlikely to be played at all this summer, Virdi's call-up is perhaps more a chance for him to get overs under his belt in as competitive an environment as England can create but if the hot Spring we've had turns into a dry summer and with the likelihood that games will be played on used pitches, there is every chance that England will look at a double spin attack at some point in 2020. Sam Curran, Ben Foakes and Ollie Pope are all Surrey youngsters who have made an immediate impact on their arrival in international cricket could Virdi be the next one?