For this 3rd installment of the comeback series, I will be looking at some of crickets greatest controversies, epic events that shook the sport to its very core and continue to cast a long shadow over the respectability of the game. However, as is so often the case, the darkest hour comes right before the dawn and as such I will also be considering the way that these nations and players have turned things around, mended broken reputations and returned to winning ways.

There has always been an assumption that cricket is a gentleman's game and as such that it is a sport conducted with a certain decorum and manner befitting of such a title. However, throughout its history, there have been continual examples of players and teams pushing the boundaries of what is considered good sportsmanship as well as at times cheating for both personal and sporting gain. While the 2 stories covered demonstrate some more recent examples of this, the illustration below also pays tribute to many of the incidents throughout the history of the game which can be described as "just not cricket"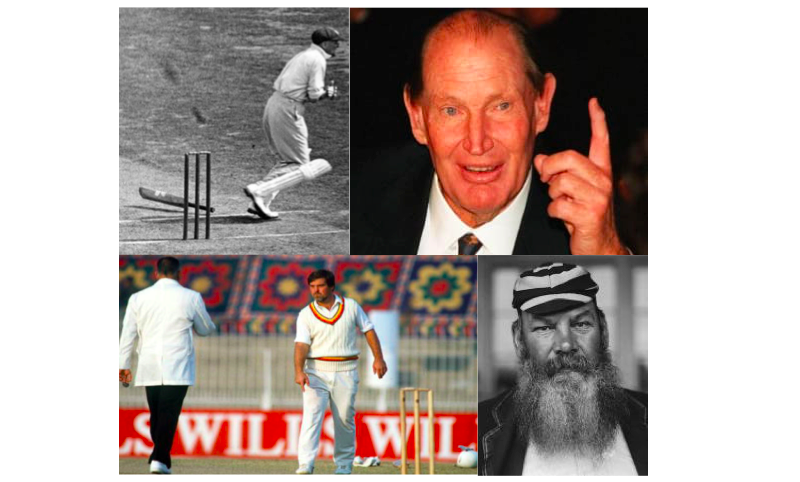 One of the things that I love best about cricket is the sports ability to reinvent itself. Many of the examples of controversy throughout the years are cases where those changes have caused friction amongst different stakeholders in the game. Perhaps the constant need for change is symptomatic of a sport where playing conditions can alter so quickly, requiring competitors to adapt on an ongoing basis.
On the other hand, the cases that I consider in this article include match-fixing scandals and allegations of murder. As a cricket lover, it's quite difficult to come to terms with this particular type of controversy and the idea that the matches you've watched and enjoyed might have somehow been fabricated. Cleaning up the sport and reestablishing "the spirit of cricket" with its lofty ideals of sportsmanship and gentlemanly conduct presents a massive challenge that if successful could yet be seen as the greatest comeback of all within the game I love.
Cronje trades cricket's soul for a hand full of cash and a leather jacket
Recovery from the apartheid era
South African cricket and sport at large could be included in this list purely on the grounds of apartheid and the resulting boycott that was imposed on teams touring the country in the 1970s & 80s. Players of the ilk of Barry Richards and Graeme Pollock, 2 of the best batsmen of their generation and potentially greats of the game were lost to Test cricket as a result of racial segregation and the rightful backlash it caused around the world. When that ban ended in 1991, the South African side went about not only restoring the image of their nation but also re-establishing themselves as a global force in the game.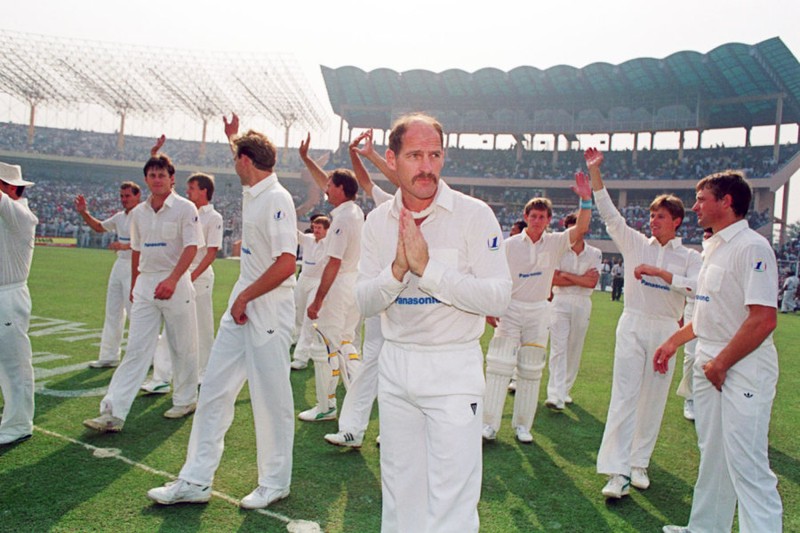 By the time Hansie Cronje took over the captaincy in late 1994, the Proteas had already risen to 5th in the Test rankings and were widely regarded as one of the top teams in world cricket with a solid batting line-up and increasingly capable fast bowling unit. The 27 victories that Cronje achieved in his time as captain up until 2000 (53 matches) made him the 4th most successful Test captain of all time in terms of win percentage with South Africa ranked 2nd in the ICC ratings behind the all-conquering Australian side of the 90s.
Cronje seduced by "an unfortunate love of money"
We may never know the full extent of the corruption that Cronje was involved in during his time as South African captain. What we do know is that in 2000 Cronje admitted to the King Commission that he had accepted $130,000 and a leather jacket from a betting syndicate in order to fix the result of various matches between 1996-2000. The fact that since then investigators have discovered over 70 bank accounts in his name held in the Cayman Islands suggests that this initial sum is just the tip of the iceberg and a much deeper conspiracy remains as yet uncovered.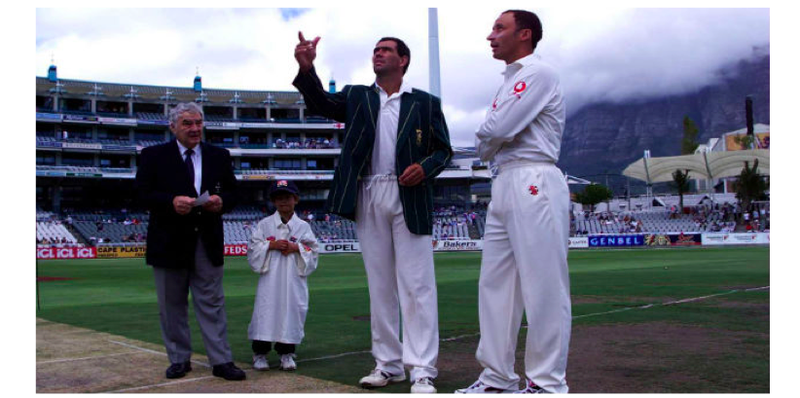 Of course in an 11 man team, it is unlikely that the captain alone would be able to deliver specific results to order and several other players were implicated and ultimately charged with their part in the match-fixing. Perhaps most frustrating was the fact that 2 of these men, Herschelle Gibbs and Nicky Boje were of mixed race. This was a serious dent to the ambitions of South Africa's post-Mandela government as they desperately sort role models for the disadvantaged black youth that continue to this day to struggle to gain a foothold in a society that in theory is now equal but in practice is anything but.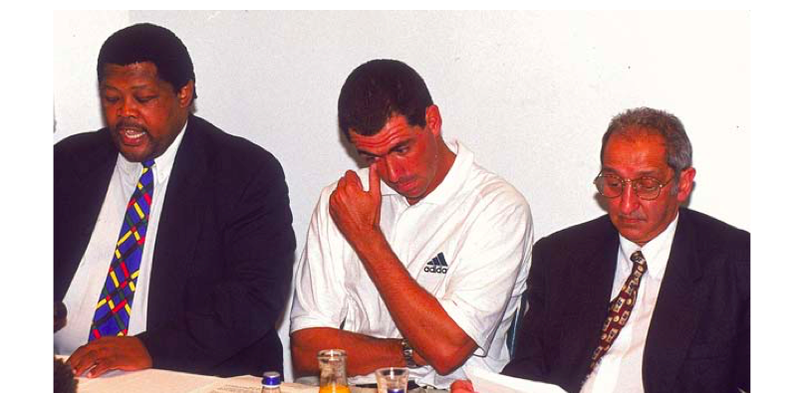 The scandal shook the world of cricket to its very core and raised serious questions about the legitimacy of results across a fairly significant period of time. Of course for the remaining members of the South African team it was a particularly difficult period as accusations of guilt by association to Cronje continued to swirl around certain individuals in the squad.
Rudderless South Africa crash to defeat in Sri Lanka
Less than 6 months on from the Cronje debacle and on their first tour since the match-fixing bombshell rocked the world of cricket, South Africa found themselves up against a very talented Sri Lanka team who were particularly adept at winning in their home conditions. It's perhaps not surprising then that the 1st Test of that series finished with Sri Lanka well and truly thumping a sorry looking Proteas side by an innings and 15 runs.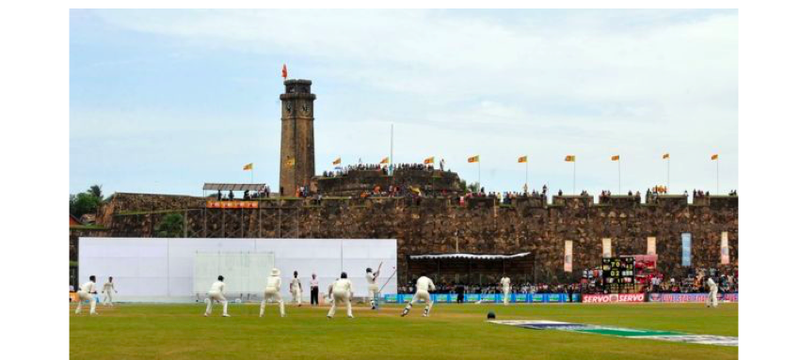 So weary were the South Africans that on the first morning of the Test, Sanath Jayasuria alone managed to pillage their bowling for 96runs before lunch, narrowly missing out on becoming just the 4th man in the history of the sport to score 100 in the first session of a game. With Sri Lanka closing their innings on a massive 522, it was left to Muttiah Muralitharan (see below for 2nd controversy) to win the game and break the record for Sri Lanka's best bowling figures against South Africa by returning 6-87 before he then broke the same record again in the 2nd innings with 7-84. South Africa looked and felt like a team that were there for the taking as the 2 sides headed to Kandy for the 2nd Test.
Victory snatched from the jaws of defeat as national pride is restored
The 2nd match started in much the same vein as the first, as South Africa soon found themselves deep in the mire at 34-5 before a brilliant century from Lance Klusener hauled them back into the match. However, Sri Lanka still managed to take a more than useful 1st innings lead of 55 and then reduced South Africa to 186-8 in their 2nd innings and a lead of just 131. Some lower order runs from Nicky Boje helped bump Sri Lanka's target for victory up to 177 and at least give the Saffers a sniff of victory. That sniff seemed to have wafted off into the Kandy breeze when Sri Lanka reached 130-4 as Russell Arnold and captain Arjuna Ranatunga guided the team towards what would have been an insurmountable 2-0 series lead.
However, neither of South Africa's batting hero's from either innings were about to let their efforts go to waste with Boje dismissing both set batsmen before Klusener also got into the act with 2 wickets and a run-out. Boje then finished the job by knocking over last man Muralitharan to complete a 7 run victory, a result that just an hour earlier had seemed impossible. The moment that clinched the match led to wild scenes of both joy and relief for the South African team after an arduous few months in which they had very rarely been able to focus on the game of cricket itself.

By 2003, a South African side containing many of the same players who had survived the 2000 match fixing allegations had reached the number 1 ranking in Test Match cricket. An incredible feat and proud moment for a nation that had undergone so much sporting shame in its recent past.
Cronje's untimely death - was it murder?
Just over 2 years after Cronje admitted to fixing matches in exchange for cash, his life was cut short as the result of a fatal plane crash. It goes without saying that the period following the revelations that were exposed by the King Commission was not an easy one for Cronje but by the spring of 2002 he was starting to piece his life back together and with the help of publicist Max Clifford had already begun to repair some of the damage done to his tainted reputation. Furthermore, Cronje had found work with a sales firm (The King Commission had given him a lifetime ban from all aspects of cricket) and it was from the firm's offices located in Jo'burg that he was attempting to fly back to his home on that fateful Friday night. Ever the businessman and always looking to save a buck, Cronje had struck up a deal with a local air freight business whereby he could ride for free in the plane's jump seat in exchange for the pilots staying overnight on his family's large estate. Unfortunately the plane, it's cargo, the 2 pilots and Cronje never made it home as they struck the side of mountain nearing their final destination.

Rumors have it that part of the work that Cronje was doing with Clifford was in preparation to reveal a further list of names involved in match-fixing. Could the people involved in this scam have killed Cronje? Given that we are speaking about some very wealthy, influential people who seem to have been buying the results of matches across teams, continents and even a variety of sports, it doesn't seem entirely out of the question for them to have taken such actions. The Cronje scandal has permanently scarred cricket's reputation with various other spot & match-fixing controversies having come to light since. The ICC and cricket boards around the world continue to try and insert measures to protect the sport and it's athletes from the kind of people who would seek to corrupt them but the road to recovery is yet long and will require hardwork and willing participation from players and authorities in order for cricket to come back to its former glory.
---

Muralitharan is called for throwing
For those not in the know, the laws of cricket clearly state that when a ball is released by a bowler that his arm must not extend. Such a law ensures that the basic mechanism for the ball being delivered in cricket differentiates from a throw.

To be called for throwing in cricket is about the worst crime that a bowler can commit. Not only does it incur a no-ball, rendering any opportunity to dismiss a batsman as null and void as well as costing penalty runs but it also has the very real potential of ending a player's career.
1995 Boxing Day Test Australia v Sri Lanka - 1st time Murali is called for throwing
Sri Lanka were relative newcomers to the Test arena at this point and having played their first match in 1981, they had generally struggled to establish themselves as a credible side at cricket's top table. However, as the 90's began so too did a golden era for Sri Lankan cricket with one man in particular, spin bowler Muttiah Muralitharan, helping to take them to a different level. By the time Sri Lanka reached Australia in 1994, Murali had already established himself as Sri Lanka's record wicket-taker. There had been rumblings and whispers about Murali's action over the past couple of years with some in the game suggesting that he had an extension of his arm during his delivery that could constitute a throw. Despite which he had never previously been cited for throwing and it seemed reasonable to expect that would not change in the near future.
The Boxing Day Test in Australia is one of the biggest sporting occasions on the calendar of any Aussie sports fan and is generally played at the 80,000 capacity Melbourne Cricket Ground (MCG). A big crowd was already in position as Australia began their first innings on the first day of the Test. Things were going along smoothly if not a little slowly (as is the way with Test cricket) when out of nowhere Australian Umpire Darrell Hair began no-balling Sri Lanka's young off-spinner. At first, the spectators and players seemed unsure of why the call was being made. As the above video indicates, even Tong Greig on commentary initially believes that Murali is being no-balled for failing to keep his foot within the return crease. It is only after it continues ( a total of 7 no-balls were called) that it becomes clear to all involved that Hair has called the bowler for throwing.
Was Hair right to call Murali for throwing?

I guess the real question here is whether you believe that Hair genuinely thought he was throwing the ball or whether this was something of a premeditated personal vendetta by an Australian umpire standing in a home Test. For me, I am afraid I tend to lean towards the latter interpretation of events on 2 counts. Firstly, not only had Murali never been called for throwing before but he wasn't even called for throwing in this match when he bowled at the offer end under the watchful gaze of New Zealand umpire Steve Dunne. Furthermore, having been called for throwing a couple of times Murali actually changed his action and abandoned trying to bowl off-spin and instead resorted to bowling leg-breaks. Anyone who has ever tried to bowl a leg-break knows that it's virtually impossible to extend your arm during delivery. As such, it is my opinion that Hair had decided that he would no-ball Murali for throwing before the game even started and that in doing so seems not even to have been paying attention to what he was actually bowling.
Don't think I'm enough of an authority on the game to make such a call? Well here's what Don Bradman, an Australian and probably the greatest batsman the world has ever/ will ever see had to say about it

10 days later and Murali is called for throwing again
Not even a fortnight later and playing the West Indies in a tri-nation ODI tournament still being held in Australia and Murali was making headlines for all the wrong reasons yet again. This time it was another Australian umpire, Ross Emerson who was officiating in his first international match who once again no-balled Murali 7 times for throwing.
As with the incident involving umpire Hair, it is clear again from the highlights that umpire Emerson has fallen into the age old sporting trap of playing the man not the ball. Even when Murali bowls the othordox leg-break, a delivery that a bowler would practically have to dislocate their elbow in order to throw, he is no-balled.
These incidents resulted in Murali needing to go through a variety of tests under the strict supervision of Professor R Goonetilleke in order to clear his action. During his findings Prof.Goonetilleke declared that Murali had a congenital defect in his arm which made it impossible for him to of fully straighten it but gave the appearance that he was. Goonetilleke concluded that what umpires and TV cameras were seeing was just an optical illusion and Murali was cleared to bowl again in the upcoming 1996 World Cup.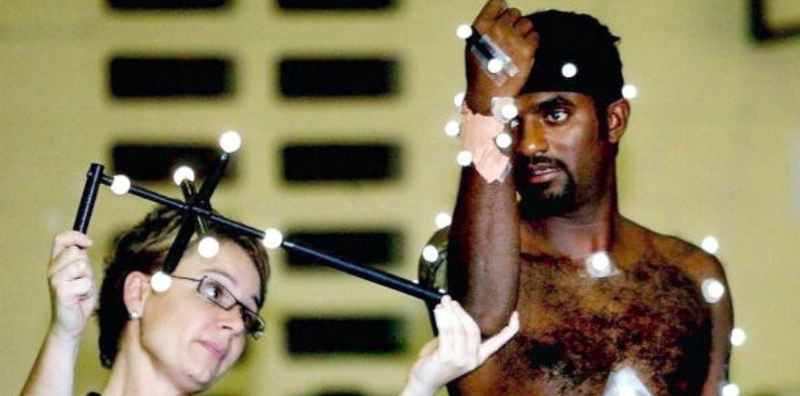 Sri Lanka win the World Cup in 1996
It had been a dramatic 12 months for Murali and his Sri Lankan teammates. A mild-mannered man by nature, you cab see in the above videos that his shoulders visibly slumped after he was called for throwing and on several occasions during those overs he was unable to release the ball, such was the effect that the accusations of cheating had on him. However, hearing teammates including the great Kumar Sangakkara who recently spent a spell at my local county Surrey, speak of Murali they always mention how strong-willed he was and what a consummate professional he remained throughout these dark periods of his career.
It speaks volumes of the man that he was able to return from the above-mentioned testing to become Sri Lanka's leading wicket-taker in the 1996 World Cup, a tournament that they would go on to win for the very first time in their history. The cricket that Sri Lanka played in 96 very much revolutionized the white ball game and had all other nations scrambling to adopt the kind of tactics that had seen Sri Lanka win all 8 games they played in the tournament including defeating their old adversaries Australia in the final, the team with whom the problems had started for Murali not so long ago.
Murali cited a 3rd for throwing, again in Australia!
Sri Lanka's next trip to Australia was once again an unhappy one for Murali. Upon his arrival down under, the Australian press helped to feed a very hostile environment towards the off-spinner with the crowds around the country continually shouting "no-ball" every time Murali came into bowl. The shouts from the crowd soon transferred over to calls from the umpire as Murali came head to head with umpire Emerson, one of the men who had besmurched his reputation 4 years before.
This time Emerson's decision to call Murali for throwing received an angry reaction from the Sri Lanka team and in particular their captain, Arjuna Ranatunga, a man nicknamed "the little general" who after confronting the umpires finally decided that enough was enough and withdrew his team from the field of play.
Again, questions have to be asked about whether this was an orchestrated attack by the Australians on the man who was perceived to be Sri Lanka's most potent weapon with ball in hand. Did the Australian cricketing authorities encourage Emmerson to no-ball Murali or was it a case of an umpire getting caught up in the crowd and media frenzy and deciding to make a name for himself? Whatever the reason, the incident left a very bitter taste in the mouth of all cricket lovers seriously damaged the relationship between the Australian and Sri Lankan teams.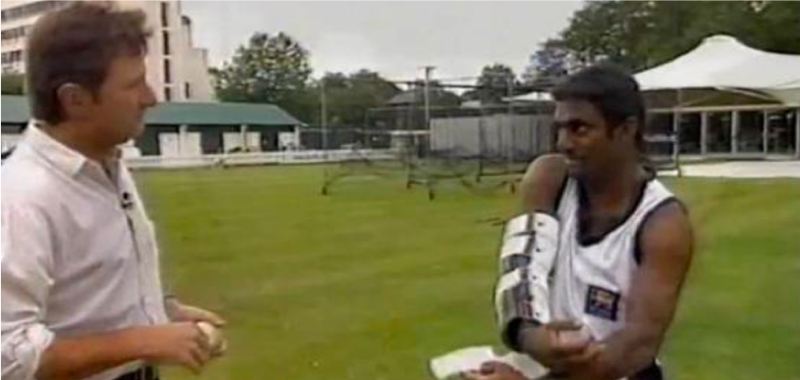 Despite going through another series of testing and once again being cleared to bowl, Murali never returned to Australia to play international cricket again such were the effects of the torture that he had received at the hands of the officials and fans in that country. In order to help clear his name, Murali decided to take matters into his own hands by doing a series of TV appearances where he bowled in a cast that prevented him from bending his arm while still allowing him to achieve the prodigious spin that characterized his highly successful career.
Murali finishes as the most successful bowler in the history of the game
Having finally put the controversy of his action to bed, Murali was free to go and pursue what had already been a highly successful career. In 2010, playing in his final game against India the master spinner required 8 more wickets in order to become the first man in the history of the game to take 800 Test Match wickets. His haul of 5 wickets in the 1st innings gave all concerned hope that this feat was achievable. However, with Lasitha Malinga ripping through the Indian top order in the 2nd innings it looked like Murali might be left just short until he finally got into the action with 2 wickets in 3 overs to leave him on 799 wickets. With just one wicket left to take in the match and with an expectant home crowd right behind their legendary bowler, Muralitharan finally achieved the feat by dismissing Indian number 11 Ojha to spark massive celebrations at the ground and around Sri Lanka in general. The record marked an incredible comeback from a man who 15 years earlier had had his very career threatened by the actions of a couple of overzealous umpires.

As for Darrell Hair, the man who started the palaver in the first place - he was forced into retirement after a controversial outburst this time against Pakistani players whom he branded "cheats, frauds and liars" following their tour of England in 2006 in which Pakistan abandoned a Test after Hair had accused them of ball tampering. While Hair has not since had any involvement with the sport of cricket, late last year reports surfaced that he had been charged and pleaded guilty to stealing money from the liquor store that he went on to work at. Not quite the ending I would imagine that the former international umpire had envisioned for himself on Boxing Day in 1995.
Don't forget to catch up will all the previous posts in the Tri-Sports Super Comeback Series
The Greatest Tennis Grand Slam Comebacks from Injuries/Crisis
The greatest Test Match comebacks after extended losing streaks
The best comebacks in the MLS this season
Federer's Greatest Ever Comebacks from 2 Sets Down