I've got to get off this drug that is cricket. The dizzying highs are so often followed by the plunging lows, it can't be good for my health.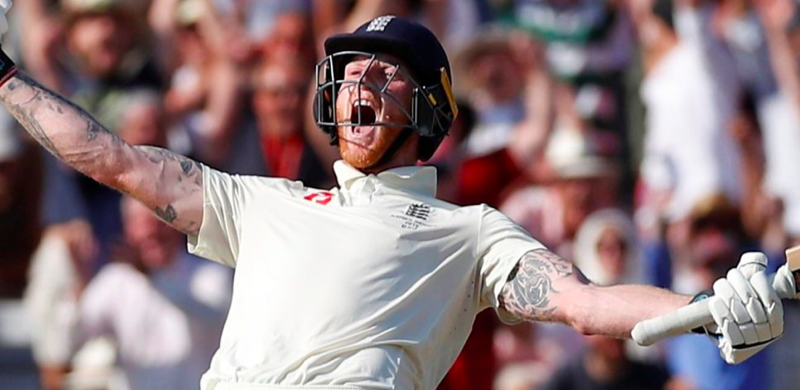 I didn't give England any hope of chasing down a record 359 to win the 3rd Test and keep the Ashes alive. At 15-2 and 159-4 it looked likely that they wouldn't get anywhere near their target and even with Bairstow and Stokes rallying after the loss of Root, you always felt that a wicket might bring 1 or 2 more which ultimately proved to be the case.
Needing 73 to win and just Jack Leach for company, I can only think that Ben Stokes was summoning the kind of English resolve that Henry V asks for in William Shakespeare's play of the same name
Once more unto the breach, dear friends, once more;
Or close the wall up with our English dead.
It was truly heroic stuff from Stokes and of course all this just 6 weeks after he near single-handedly won England their first 50-over World Cup. From a man who this time last year was struggling to define himself following his well-publicised off-field problems, he is now getting perilously close to becoming Sir Ben, defender of the realm.
If that wasn't enough to summon a feeling of Deja vu then how about this epic win unfolding once again at Headingley, a ground that has seen its fair share of Ashes drama over the years.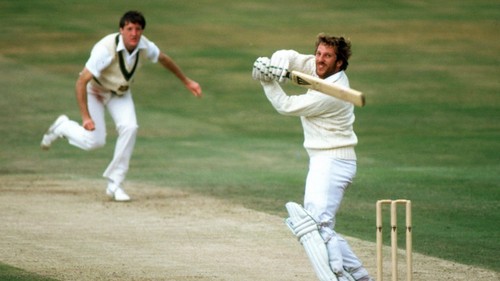 As Stokes continued to pummel the Aussie bowlers into the stands, it began to evoke memories of 1981 and Botham's heroics at Leeds. In much the same manner as that innings, beyond the sheer power of the batsmen at the crease was the way the crowd seemed to almost suck the ball over the boundary for six after six. There was one shot that Stokes hit towards the man at long-off that I thought must be out caught. You could see Stokes willing it over the fielder, you could hear the spectators cheering it to do so and perhaps even sense the collective will of a nation for the excitement to continue. Physicists will tell you the ball landed in its ultimate resting due to the force it was hit with, I reckon there was some kind of unified telekinesis at play.
Ultimately, it is Stokes' ability to revel on the biggest of stages that has won England 2 games of cricket this summer that will live with their fans forever. Where England's other batsmen wilted under the pressure of the situation, Stokes only became more emboldened the shorter the odds on an Aussie win became. In fact, it was only when England were within touching distance of a famous win that he began to panic. A dropped catch, a missed run-out and a terrible review for LBW by the Australians all contributed towards this England victory and so once again it felt all too familiar with New Zealand also having thrown away similar opportunities at Lord's in the World Cup final.
Fortune it would appear favours the bold and there are none more courageous than Ben Stokes. Let's not also forget that it was largely speaking his efforts with the ball in Australia's 2nd innings that meant England were chasing an improbable total as opposed to an impossible one. You can't keep him out of the headlines this summer and with 2 Tests still to play who is to say that we won't be left with this feeling of deja vu yet again.