AS ALWAYS, ALL GENUINE COMMENTS WILL RECEIVE AN UPVOTE
Since the 11th of October 2016, India have been the number 1 ranked Test team in the world. However, following their humiliating defeat in the 2nd Test, serious questions have to be asked about that rating and perhaps the whole ranking system as a whole. Are they really that good a side? How do they stack up against some of the other No.1 teams from the past 15 years? What does India's failure in the 2nd Test tell us about the issues that Test cricket faces at the moment?
There have been only 5 Test teams ranked number 1 since the ICC's rating system began in 2003 with Australia having dominated top spot for the first 6 years after its inception. India for their part have held the title a record 4 times, including once in 2016 for just 4 days before losing it to arch rivals Pakistan.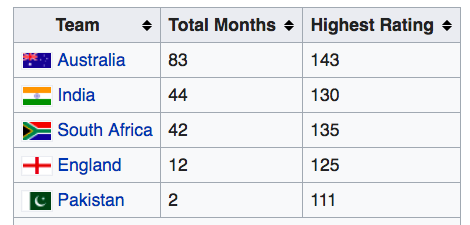 Biggest Defeats suffered by Number 1 ranked Teams
If the recent Test between England and India had been a boxing title fight then I think it would be fair to say that England won by KO in the first round. Cricket of course uses a slightly different system but just where does India's defeat rank alongside the biggest all-time loses by number 1 sides


Australia - 320 run defeat
The dominant side of the 1990's and through into the first part of the 21st Century, it is not unsurprising that for the best part of 5 years, no team came close to knocking the Aussies of the top spot. There were a couple of blips along the way, most notably the 2005 Ashes series but the great Australian side responded to that defeat by winning every single Test match they played in 2006 & 2007 (including series against South Africa and England). Their biggest defeat in a decade was suffered at the hands of India at Mohali in 2008 and marked the inevitable decline of a side that had lost many of it's greats over the past couple of years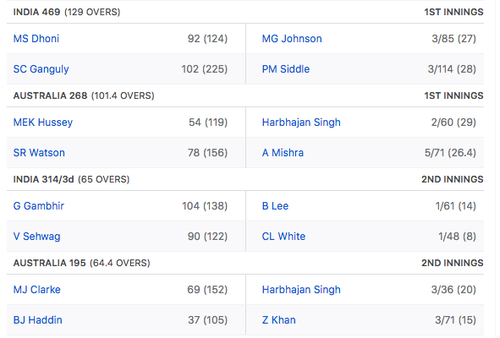 South Africa - 337 run defeat
The side that would ultimately dethrone the Australians was South Africa. While they weren't able to dominate in quite the same manner as Australia, South Africa became one of the most consistant teams in world cricket between 2009 - 2015. It was however a tour to India that once again did for the world's top ranked team as they were between 3-0 in the series including a 337 run mauling in Delhi.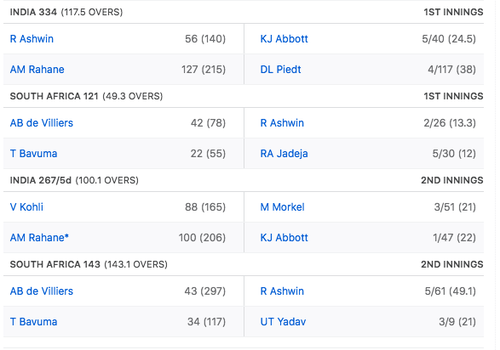 India - An innings and 242 run defeat
India's heavy defeat by England at the weekend is in fact not their biggest margin of defeat while being ranked world number 1. That unwanted record was achieved on India's 2011 tour of England in the 3rd Test where the home side's huge winning margin of an innings and 242 runs remains the largest margin of victory over any side ranked number 1 in the world. In fact India are the only number 1 ranked team to have lost by an innings or more having done so on 3 separate occasions. The challenge now for the current side is to try and come back from the serious defeat and get something from this series. The mark of true champions is to be able to win from almost any position. Can India stop the rot and complete a remarkable come back?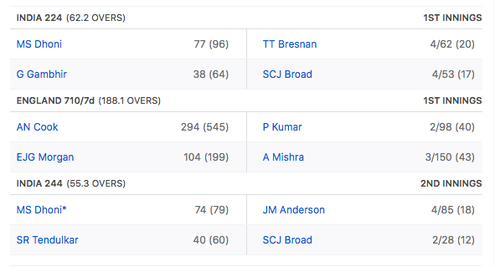 England - 10 wicket defeat
There is a feeling amongst England sports fans in general that none of our national teams do particularly well when they are perceived as being the number 1 team. The 1966 football World Cup winners lost to Scotland soon after their famous victory, prompting the Scottish to proclaim themselves as World Champions. Our 2003 World Cup winning Rugby Union side never reached the same heights again after their victory in Australia. Equally having thrashed India 4-0 to claim the number 1 spot in cricket, the wheels really fell off for the English cricket team who were beaten 3-0 in the UAE by Pakistan and then returned in the summer to be trounced by South Africa by which point they had already handed the crown back to the Proteas.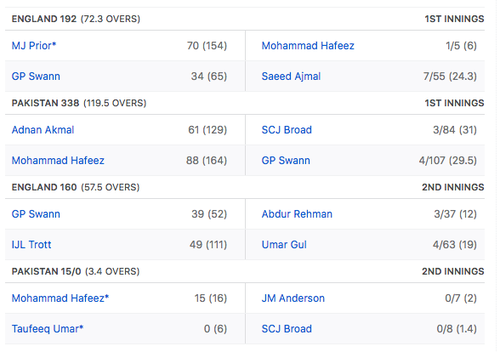 Did this India side deserve it's No.1 ranking in the first place?
As we can see from many of the recently completed series, Test match cricket is a very difficult sport to win away from home. India currently trail England 2-0 in England yet it wasn't that long ago that India brushed aside the same opposition on turning wickets back home. Let's also not forget that this England team didn't win a single Test this winter in Australia or New Zealand yet they've won their last 3 matches at home. In fact since 2010 the win % for away teams in Test cricket is just 27%.

As the above list shows, in the 3 and half years of Test cricket prior to the current England series, India have only left the sub-continent twice, once to beat a weak West Indies team and then earlier this year when they lost on the bouncier South African pitches. Indeed between 2016-2017 they played 13 consecutive Test matches at home on the flat spinning wickets that their bowlers and batsmen prefer, winning 10 of those matches and losing just 1. I would put it to you that had any other Test match team done the same and manipulated their fixtures in such a way that they to would be significantly higher in the ratings, if not the number 1 ranked team in the world.
In a previous post I had questioned whether India had spent long enough preparing for the Tests in England but when you zoom out and look at the overall problem facing India it is quite simple, they have had little to no recent experience of playing in anything but home conditions or the very similar conditions of Sri Lanka and Bangladesh.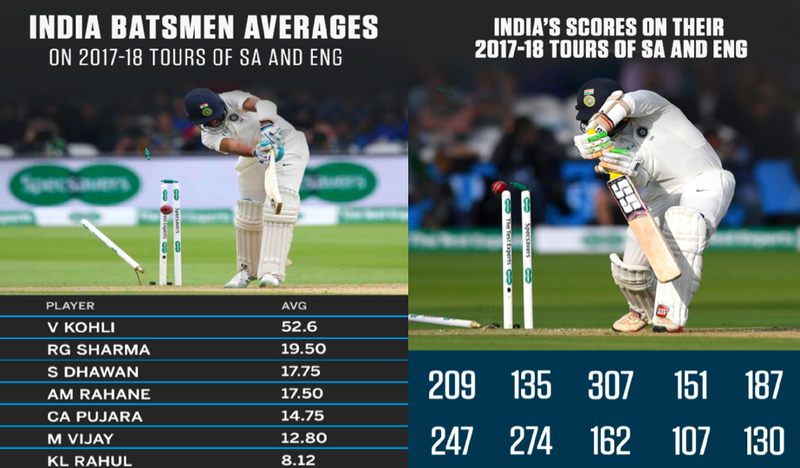 Their last 5 Tests and 10 innings show the issues India's batsmen face on unfamiliar pitches and why they just aren't able to win enough Tests away from home to really be considered the number 1 team in the world. It also highlights just how remarkable Virat Kohli is in adapting his game to average over 50 where all others have thus far failed. Imagine what Kohli could do if he'd had proper preparation for these series?
Are the rankings a fair system of determining the best team?
In simple terms, no they are not. The biggest complaint about the current ranking system is that it doesn't award extra ranking points for away wins. If, as demonstrated above, we assume that winning away in Test matches is far harder than winning at home then surely teams should be awarded more points when they do manage an away win. Perhaps it might encourage teams to prepare better for those series or indeed in the case of India encourage them to leave their home conditions more regularly.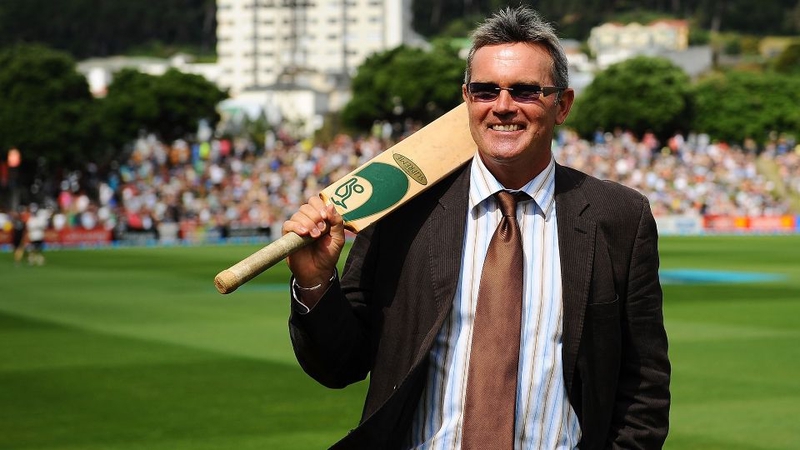 If as we have seen, the more powerful cricket boards such as India can pick and choose the series they play and essentially manipulate the rankings then do they really hold any value whatsoever as a means of determining the best team? The ICC had proposed a Test Championship to take place in 2013 whereby the ranking system would lead to the top 4 sides playing off against each other at neutral venues before the top 2 teams went head to head to determine who was the best Test team. As a lover of Test cricket this not only sounds like an exciting format but also one that would challenge the top teams to really prove their credentials for the number 1 spot in world cricket. Unfortunately the idea was scrapped after a failure to get sponsors and broadcasters on board. There is a similar idea in the pipeline for 2019 with the hope that this can lay the foundation for further talks about how to keep Test match cricket competitive in the near future. Perhaps one day soon we will be able to determine who the best Test match side in world cricket truly is..........
AS ALWAYS, ALL GENUINE COMMENTS WILL RECEIVE AN UPVOTE