Leading up to this series in the Caribbean, England had had a very good 8 months of cricket. We'd whitewashed the Aussies in an ODI series that also saw us break the World Record for a single innings total. We'd beaten India in an ODI series and as such rightfully staked our place at the top of the world rankings before defeating the same opposition 4-1 in the Test Matches. Our winter began just as our summer had ended with commanding victories over Sri Lanka in all 3 formats. There was even the chance that if we whitewashed the West Indies and other results went in our favour that we might usurp the Indians at the top of the Test Match rankings too. However, that is not to be and as it stands England face the very real prospect of being beaten 3-0 by a side that have struggled to win anything against the top 6 Test nations in recent years.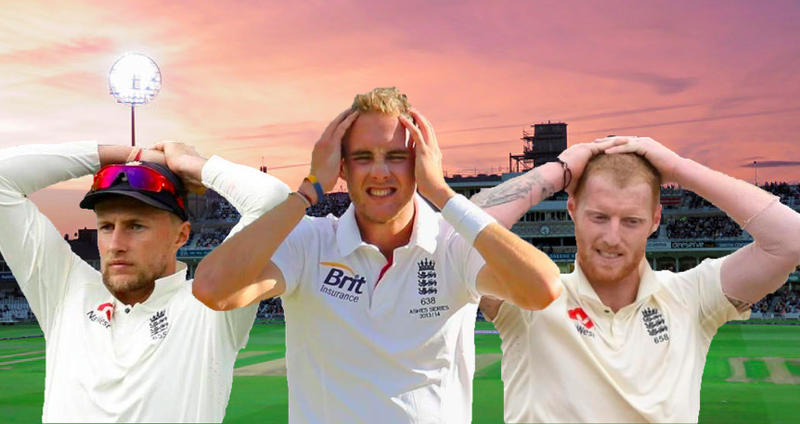 I have written plenty about the struggles that England are having in finding a suitable top-order and as such, I won't repeat myself again on that particular topic but what other factors are contributing to this dramatic loss of form and should we be worried about it heading into a crucial World Cup and Ashes summer?
Poor Pitches or Poor Batting?
There is no doubt that the Antigua pitch played a large part in England's eventual defeat in this series and while it is good to see a wicket with a bit of life in it once in a while, it's important that such conditions become the exception rather than the norm within the game. Joe Root and England were undoubtedly not helped by the fact that they lost the toss in the 2nd Test and were put in on a pitch that had both a covering of green grass that offered lateral movement as well as a surface that provided some extreme variations in bounce. The ball for example that dismissed Root in the 1st innings bounced nearly a meter higher than average deliveries on the same length sent down by Alzarri Joseph from that end. Is there much that you can blame the batsman for in those circumstances? Probably not and to make things worse the West Indies slip cordon completed the kind of excellent catch that England can only dream about at present to send the captain on his way.
Where there is room for questioning is the English approach following that dismissal and their poor start in general. Jos Buttler was out edging to slip while taking a wander down the pitch. It's important to be proactive in such conditions but when the ball is moving around on both the horizontal and vertical then why make it harder by moving yourself? Bairstow and Ali then played decent counter-attacking innings but there was no sense of permanence to their knocks. Compare that to the West Indies whose top-order dug in and committed to surviving the new ball, bidding their time as conditions for batting became easier and their lead greater. This same cavalier approach had paid dividends in Sri Lanka where England had chosen to attack the plethora of Sri Lankan spinners, showing a particular penchant for the sweep shot. So what's the difference now?
Well for one that high-risk approach looks great when it comes off but when it fails and ultimately it will fail then it tends to go spectacularly wrong as we've seen by some the very low scores England have made over the last 12 months. Beyond that is the fact that England's batsmen struggle to find a way to build innings on fast bouncy pitches. They were hammered 4-0 in Australia just over a year ago, only managing to avoid defeat on an MCG pitch which both sides would probably still be batting on today if we were in the era of timeless Tests. In between then and now England have had the luxury of playing in their own home conditions and in Sri Lanka against a side who only ever fielded 1 seam bowler in their 11. The Antigua pitch while a bit of a minefield at times was always likely to trouble a side that has proved itself inept at dealing with bouncier wickets over a sustained period of time.
A one-dimensional bowling attack
Jimmy Anderson and Stuart Broad now have over 1000 Test Match wickets between them (1008 to be precise) which is some achievement and is testament to both their skill and stamina over the years. However, as has been the case for some time, what England really lack is a bit of variety, mystery and/or raw pace from their attack. The likes of Sam Curran and Chris Woakes look like great Test Match bowlers when they are swinging it round corners back in Blighty but get them on foreign pitches and they look about as menacing as an eight-year-old with a tennis ball (actually Sam Curran could probably pass as an eight-year-old). I reckon I could have scored a couple of hundreds batting against Chris Woakes in Australia last winter, it was the very definition of buffet bowling.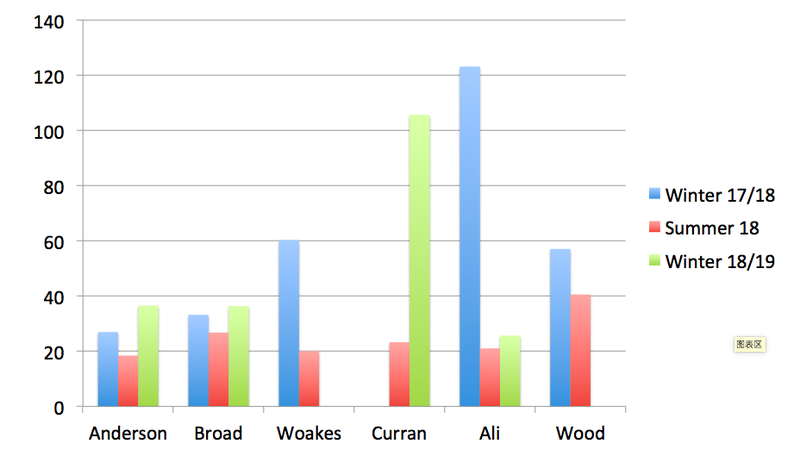 Let's not forget that while the West Indies have won the toss in both the Tests played so far and as such been able to take advantage of the best conditions both teams still have to play on that wicket. The West Indian bowlers have looked threatening throughout the series whereas England have at times appeared toothless. It would have been interesting to see had Olly Stone been fit as to whether he might have gotten a game. His replacement Mark Wood doesn't seem to get mentioned in dispatches as a potential starter in the 11 and I doubt that England particularly trust his fitness in the 5 day game. Besides, while he has a little more pace than most in England's colours, he is hardly the bang it and extract whatever is in the pitch type of bowler that might make the difference. Joffra Archer's residency term can hardly roll around quickly enough for this England side although on current viewing he may regret not having stuck with his country of birth.
You make your own luck
We can gripe about pitches and losing the toss as much as we like. We can even complain that we are just in a period where we don't have the high calibre opening batsmen or lightning fast bowlers that we would ideally like at our disposal. However, whatever hand is dealt to you as a cricketing side you really need to ensure that when the opportunities come you take them.
By in large, England have done well to win the big moments in games since levelling last Spring's series against Pakistan and yet they still seem to have a somewhat mercurial quality to their cricket. When they are hot you see them taking worldy catches as was the case with a couple of Keaton Jennings efforts in Sri Lanka or the magnificent run out that Ben Stokes executed against the same opposition. Then on the other hand, when things are going wrong they tend to do so spectacularly. Buttler has shelled several regulation catches that could have turned the games in England's favour during the West Indies series. Even during the summer England were wasteful including 4 regulation drops in India's 2nd innings at Trent Bridge as the tourists went on to take a commanding lead in a match that they would eventually win.
Again England's success in the field and particularly the slip cordon has been hampered by the constant chopping and changing but even then their concentration levels seem to mirror those of a teenager who can't go more than 10 minutes without checking their social media accounts. Professionalism and approach, as opposed to technical deficiencies, are the issues here. Much like with their batting, England don't seem to have the mindset to focus for 90 overs a day over the course of 5 days.
Then, of course, there are the issues with selection. A lot of England's recent defeats, at least in games you would expect them to win have come about as a result of selection blunders. The strange decision to pick Liam Dawson in the 2nd Test against South Africa in 2017 backfired as did the decision last summer to promote Ollie Pope to number 4, a position he had never batted in during his brief 1st class career. In this series while perhaps not having the bowlers to truly take advantage of the conditions, it was also a mistake to pick Rashid in the 1st Test and equally while Sam Curran was a revelation for England in 2018, he has looked about as penetrating as an octogenarian at an orgy who has forgotten to take his Viagra. I wrote a blog at the start of the winter called horses for courses and while England seemed to follow a rational approach in regards their selection in Sri Lanka that seems to have fallen by the wayside in the Caribbean.
Can England turn it around in the last Test and the Ashes to come?