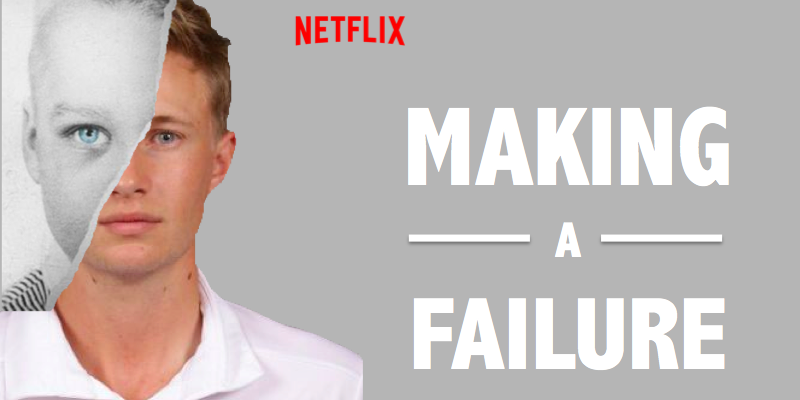 A Shambolic Top Order
Let's get the obvious issue out of the way first, we don't have a top 3 capable of seeing off the new ball and going on to make big runs and we haven't had one for several years. The current coaching team have presided over the end of an opening dynasty for English cricket that lasted over 4 decades. They have had close to 4 years to rectify the problem and yet they have failed to find even 1 man capable of holding down one of those key berths at the top of the order. Perhaps it's just bad luck and you can only work with what you've been given I hear you say and in that sense you might have a point in that the options for England to change are now limited. My retort to that would be that the likes of Trevor Bayliss have no knowledge of the English county circuit and the players coming through the ranks. Bayliss himself openly admitted to having no idea about Mark Stoneman's game prior to calling him up to the Test side a couple of years ago. How can you possible expect players make a successful transition to the highest form of cricket when you don't know anything about them? If you don't have an intricate knowledge of their techniques or personalities, what exactly is it that you are going to coach them on?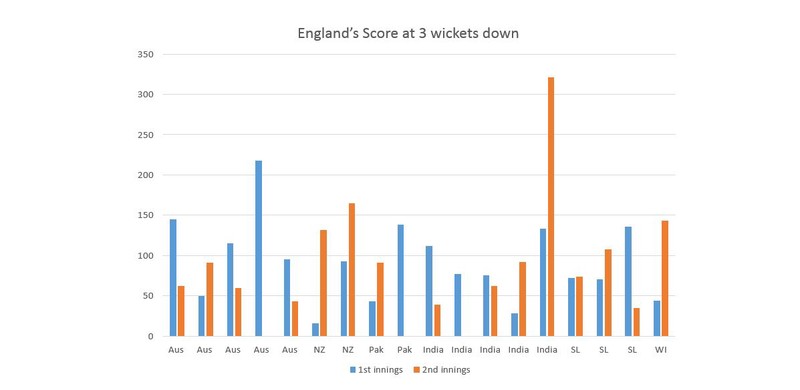 When Duncan Fletcher rebuilt the English team at the turn of the century, he did so using his knowledge of the county game and the players with in it. He didn't pick an opening bat like Marcus Trescothick on the basis of a load of runs in county cricket, he picked him because he knew he had the game and the mindset to succeed in Test cricket. Keaton Jennings doesn't have either and it may end up being that the century he scored in Sri Lanka "opening the batting" (if that's what you call facing spinners from ball 1 of a Test) has done more harm than good for England as they look to prepare for an Ashes summer in which they will face a barrage of fast bowling.
The jury is still out on Burns but then again that is as much an error on the part of the selectors for not having picked him during the last English summer. Instead they opted for Burn's Surrey teammate Ollie Pope, another middle-order stroke maker in a team already over-supplied with middle order stroke-makers. I get the distinct feeling that England's chief national selector Ed Smith may actually be Arsene Wenger in disguise. Wenger spent years and a significant amount of money on signing fancy playmakers at the expense of investing in some midfield grit or a commanding centre-back for Arsenal. England's cricket team seems to be heading in the same direction, stubbornly insisting that style should always outweigh substance, whatever the end result may be.
As for Bairstow, I don't think there's much else to say that I haven't written before. Again this observation isn't an depth analysis compared to the gadgets at England's disposal but surely Baylis & Root must be concerned about the number of times that Bairstow has been out bowled in his recent innings. The word is out on him and such a glaringly obvious technical fault will be exposed at this level particularly when you're batting against fresh bowlers with the new ball. Bairstow needs to take a long hard look at his own performances and understand that with Buttler and Foakes in the fold as well as a whole host of all-rounders who can balance the side that his place is far from secure. Whether the management actually have the balls to drop him for a longer period of time is another question altogether.
A Lack of Leadership
This isn't just a critique of Joe Root who I still have grave concerns over in his regards his captaincy but more about the general inability of the side to dig in and get itself out of a tough position. England have generally relied on the likes of Jos Buttler, Sam Curran and more recently Ben Foakes to undo the the failures of more senior players. Let's not forget that while Buttler may have 29 Test caps and is an established member of the white ball teams, this time last year he was not even part of the tours of Australia and New Zealand and as such should be considered a fairly new addition to the side. As for Curran and Foakes they have 8 and 4 caps respectively but have shown the kind of attitude and will to win that a few of the more senior players seem to have lost.
Where for example was Mooen Ali in the 1st Test? Put in ahead of Foakes he made a 9 ball pair at the Kensington Oval including a golden duck in the first innings where he hooked a short ball straight down fine leg's throat, it's just not good enough for a man with over 50 caps. There was a time a couple of years ago when Mooen was scoring centuries for fun but since 2016 he has failed to pass 3 figures and this winter his average is under 20.To be quite frank if he isn't willing or able to roll up his sleeves and spend a bit of time at the crease then he should be demoted in the order, potentially down to number 9 to allow the likes of Curran and Foakes more opportunities to dictate the game.

Then there is Ben Stokes or at least a man who looks very much like Ben Stokes without the joie de vivre since his run-in with the law in 2017. I'm not here to defend Stokes' actions, you shouldn't go around punching homophobes no matter how good it may feel but it does seem like the whole incident has been blown up and dragged on for as long as possible by almost all the parties involved. The police took their sweet time to charge him, the ECB decided to launch it's own investigation after the court had cleared him and of course the newspapers will lap up any old crap so long as it doesn't involve them having to do any kind of journalism. The net result is that Stokes no longer feels like he can be himself, indeed it's like he's been given a suspended sentence and is more concern with not offending anyone than getting on with his game.
Stokes is an instinctive player and a man who needs to feed off his emotions. He's like a wild stallion, you can't strap a muzzle and a harness on him and expect him to plough a field all day long. You have to give him some rope to run free if you want to get the best from him and it saddens me to see that England's management don't seem capable of man-managing him effectively. His Strike Rate in 2018 was lower than that of Keaton Jennings! This is a game-changing batsman who has been reduced to an ineffective middle-order plodder and worse still, he does or at least did have the kind of leadership qualities that England are missing.
Failure to Prepare
It's an issue for all teams and all tours but the two, 2 day warm ups that England took part in can't possibly be seen as sufficient for a Test series. What is worse is that England were actually offered a full 4 day warm-up match which they declined! I can only assume that this is because certain players wanted to pursue contracts with franchises like the T10 League and Big Bash this winter. Fair enough, players should be given the opportunity to earn as much as they can from their relatively short careers but when it impacts on the preparation for international cricket which still represents an English cricketer's primary source of income then surely steps have to be taken. For example, I'm sure my boss wouldn't begrudge me finding a 2nd job but they might have a problem if I started turning up late or totally unprepared for work. Shouldn't highly trained professional athletes be held to the same standard?
In the last year and a bit England have managed to lose 4 of the opening tests of a series (6 series in total). There is obviously an issue here and it's one that I've mentioned before but again despite the apparent shortcomings in both England's technical and mental preparation for series, the same mistakes are being made over and over again. I would expect a strong response from England in this 2nd Test but why should it take a humiliating defeat to get one, shouldn't they be properly motivated and prepared from ball one? Indeed if you look at the graph I put up above, you can see that even within individual Tests England seem unable to get themselves ahead in a match. In 8 of the last 10 games that England have needed to bat twice, their 2nd innings score at 3 down has been higher than the 1st innings equivalent.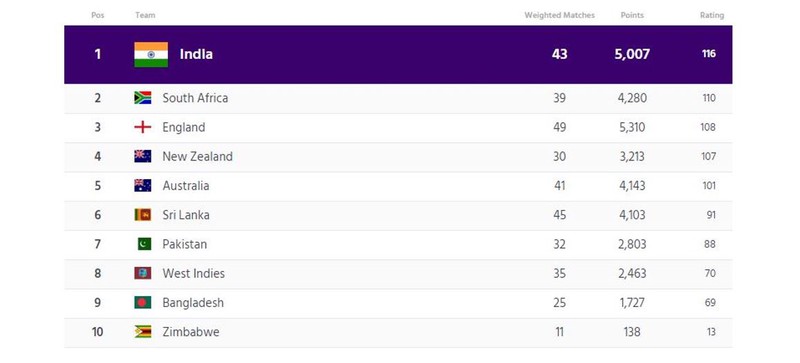 My feeling is that we are once again seeing the influence of white ball cricket on the red ball game. In a T20 or ODI match the modus operandi after winning the toss is to bowl first so that you can "see what the conditions are like" and "know what a good score is". The art of reading a pitch and being able to have an idea how it will play and what a good score is before a ball has been bowled seems to be drifting out of the game. Instead England have become reactionary in everything they do which as we've seen with their recent results will be fine up to a point but it won't give them the consistency that they need to be able to reach number 1 in the world.