Perhaps as a cricket fan I'm a bit biased in my view of the state of the game but it seems like over the last 12-18months we have seen a sustained period of exciting and sometimes unpredictable cricket across all 3 formats. West Indies victory over England in the recently completed Test series was eclipsed last week when a Sri Lanka side that had been flayed in their own backyard by England then crushed by the Aussies on the bouncy pitches down under somehow managed to engineer a 2-0 series win in South Africa. Wednesday then saw the beleaguered Australian white ball team chase an improbable 190 against India in a T20 before England broke yet another ODI world record this time for the most sixes hit in an innings. With the 3rd game of the series having been washed out, England's victory in the penultimate match gives them a 2-1 lead and means it's all to play for in the final game this Saturday.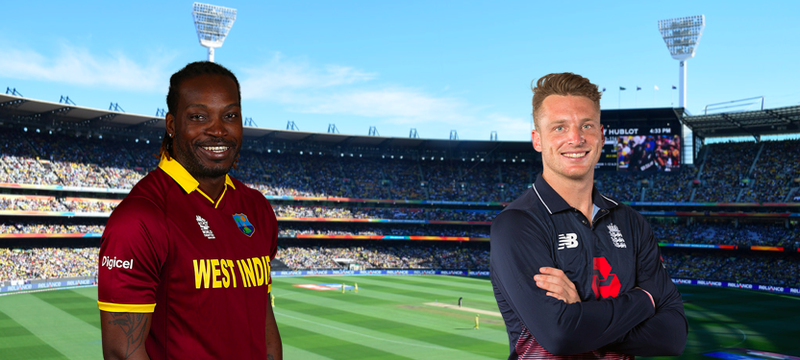 The Positives to date
The obvious positive for England has been the power of their batting which is taking the game of ODI cricket to new heights. It's difficult to find any real weakness in the line-up at present. Bairstow has continued his fine form over the last 18months and although Jason Roy has returned home for the birth of his first child, Alex Hales has come in and shown that there is plent of depth to England's batting resources. Elsewhere Joe Root continues to score important and understated runs in his role as 'the glue' that holds it all together and surely the debate as to whether he should be selected in this format can finally be put to bed. Ben Stokes runs in the 3rd match were a very welcome for a player whose form like the English weather is finally beginning to turn towards better times. Had he have been able to secure a century and have seen England home in that game then you feel that the transformation would have been complete but the wait for a first ton since the summer of 2017 continues.
Another major plus for England in this series is the continued good form of their captain Eoin Morgan. Indeed it's tempting to say that this is the best I've ever seen the left hander play and the stats below demonstrate just what a purple patch he is in.

Even at 32 years of age, I've still got a sneaking suspicion that he may decide to call time on his international career after this World Cup regardless of the result but perhaps if his run-scoring exploits continue then he may decide to go on a little longer even if perhaps that's not as captain.
While I expect England to complete another series victory on Saturday, these games have been no cake walk for the world's number 1 ranked team and as such have provided insight into how well they are able to win under pressure. The 1st and 4th games of the series have demonstrated that England are capable of winning from almost any position and you sense the side genuinely believe that this is the case. At the same time West Indies have further exposed some deficiencies in the England approach and these need to be tackled in preparation for the World Cup
Areas of concern
We've seen of late England's inability or perhaps just plain stubbornness to change in the Test match arena. That gung-ho attitude cost them the series in West Indies and there is still a concern that it might cost them a first ever World Cup. For all the brilliance of their batting they are still prone to the odd collapse or just bad day at the office as was seen in the 2nd game of this series when they lost 6 wickets for 35 runs to allow the West Indies to a comfortable win.
Consistency is the key as the realisation that even in modern white ball cricket where pitches are flat, the ball hardly moves and the boundaries are short, there will be periods where ball dominates bat. At that point, England still seem reluctant to drop the run rate, take away the high-risk shots and just ensure they have wickets in hand for an assault later in the innings. The batsmen by in large are stuck in 5th gear and being as they as they are very talented players it makes for some exciting cricket. However, once every 4 or 5 games it also leads to the kind of problems we saw at the end of last week.

It'd be fair to say though that the batsmen are also under pressure to make above par scores as a result of England's weaker bowling line-up. In this current series alone, the batsmen have completed a record run chase and then hit more 6s in an innings than any other side in the history of the game and still we've only just squeaked home.
England have looked pretty good at the start of the innings and at the back end of it but it is the middle over period that is of real concern at present. Liam Plunkett has managed just 1 wicket to date in the series and has barely looked threatening at all. His form playing a short stint in Australian Big Bash was also nothing special and while he has been one of England's most reliable bowlers in previous years, a decision will need to be made as to whether to persist with him or look at alternatives such as Tom Curran or Jofra Archer now that he is qualified to play for England.
Similarly, Moeen Ali has looked toothless so far in this series and has been unable to contribute 1 solitary wicket to the cause while simultaneously leaking runs with ease. It would be fair to say that the pitches England have played on have been roads with very short boundaries so it was never likely that many bowlers would come out of this series with particularly good stats but I also wonder what effect Eoin Morgan's decision to hold Adil Rashid back until the 2nd half of the innings is having on England's ability to take wickets in that middle period and in particular on Moeen who bowls so well in tandem with his great friend Rashid.

West Indies v England, 5th ODI Predictions and Betting Tips
I expect England to show their class and take this series in the final match. I think the capitulation towards the end of the innings in the 4th ODI by the West Indies will make it difficult for them to come back in this game. That being said for a side that has competed with England in all formats during this tour and still has some very dangerous players in their side then I think their odds of 2.85 to win seem a little long for me (England conversely are 1.42) so you may yet find value in a small stake on the home team.
Looking at some of the niche markets, total wides in the game to be 15.5 or more looks a good bet @1.91 when you consider that all 3 completed matches have produced in excess of that number so far.
We've seen 16 wickets in the last 2 games and you'd expect that with the pressure of this being a deciding match we'd see at least the same again so I am backing there to be over 14.5 wickets total in the game @1.87
For some longer odds and a bit of punt you can go for
Shimron Hetmeyer to top score for the Windies @6.5 - he hit a century in the 3rd game, hit his first ball for 6 in the next game then was out 2nd ball. He's still young and a bit raw but incredibly talented
Eoin Morgan to top score for England @6.0 - England's captain looks to be in terrific form and I'm sure he'd love to see his side through to victory on Saturday
All odds from Unibet