Like an excitable schoolboy, I was awake at 5:30am this morning, unable to go back to sleep in anticipation of the day's cricket. 5 hours still to wait! So I thought I better go and make myself a pot of coffee and write a blog that allows me to research previous England v Australia encounters and specifically ones that have taken place at Edgbaston.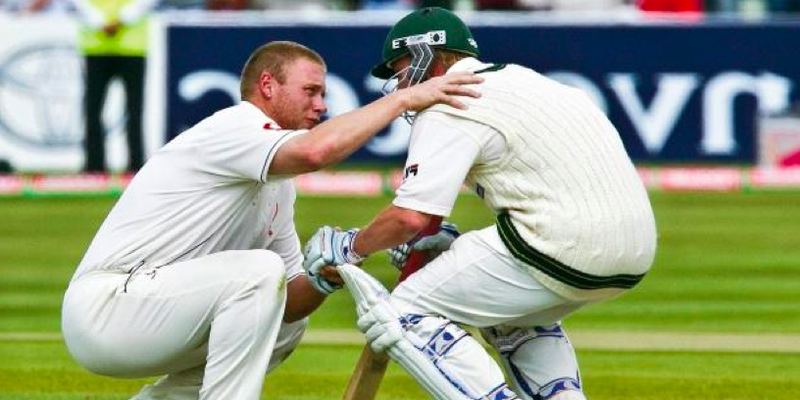 By "research" that generally means watching highlights on youtube of England winning because for sometime Edgbaston has been a real stronghold for the home team. We've not lost a Test Match here since 2008 (South Africa) having won 10 of the last 14 games played in the longer format here (1 loss, 3 draws). In limited overs cricket, the stats look pretty good as well. Since the last World Cup England have played 50 overs cricket here 4 times and won every game including beating India in the group stages last week. Going back to 2012 England have also won 3 consecutive T20 games at this ground. It would be fair to say that this generation of England cricketers has fond memories of playing at Edgbaston.
I was listening to BBC Test Match Special a couple of weeks ago and the regular commentary team was joined by former assistant coach Paul Farbrace a man who has been a key figure in the white ball revolution that England have enjoyed these past 4 years. As with any TMS broadcast, the conversation gently ebbed and flowed until it settled on who might England want to face in a semi-final. The argument that was presented to Farbrace was that England would do well to avoid a semi-final at Edgbaston with India. Farbrace though immediately rejected such a statement, saying that for this England team, Edgbaston is the ultimate home venue and somewhere where they will feel confident of beating anyone.
You can take those comments with a pinch of salt because even though he left his role with the England team earlier in the year, he was hardly likely to not talk up their chances. However, there does seem to be something special about this ground for England and their fans which might just give them that extra momentum to defeat Australia today.
I guess many outside England would expect the English cricket team to feel most comfortable at Lord's, the spiritual home of cricket. However, we have always had mixed results at that venue. There is a theory that other teams up their performances at Lord's buoyed by the history and sense of occasion that a match there brings. Equally, anyone who has ever visited Lord's will know that it has a very unique atmosphere. Perhaps it is the history associated with the ground and the idea that it is one of the last bastions of traditional English culture. That being the case appreciation for the home is often quite reserved while poor performances are met by a wall of silence as opposed to any kind of enthusiasm as a means to lift the team.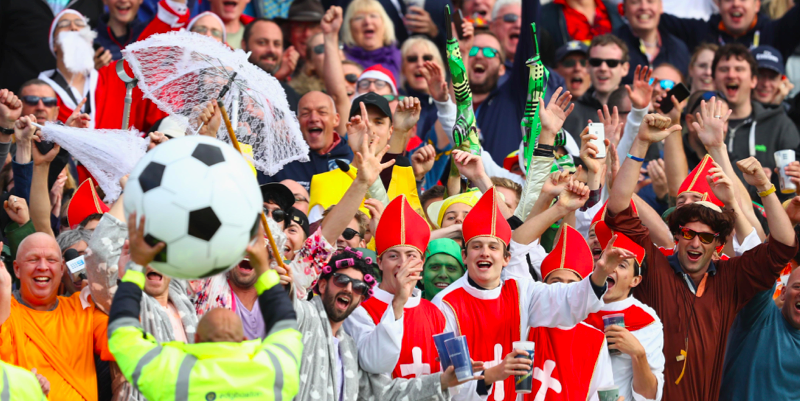 By contrast, Edgbaston has a much more boisterous atmosphere. As opposed to traditional values, the venue seems far more modern and far more alive. It is able to feed off Birmingham itself, an ethnically diverse city which is fighting to break free of the long shadow cast by London and establish its own identity as England's 2nd city. I've visited Birmingham a fair few times for work and I do feel that the city has a bit of an edge to it, not in a bad way but let's just say you know you're in Birmingham the moment you step off the train!
Whatever the reason for England's success at this venue I have some great memories of matches played there, let's hope we can add to those memories today. Here are my top 3 Edgbaston moments
England v Australia, Ashes 2005
I was there! One of the longest periods of cricket I think I've ever watched as what looked like being a comfortable victory for England on the 4th morning of the match turned into a nailbiter. The Aussies in the crowd counted down every single run and to start with it seemed like a bit of joke given how far they had to go with just 2 wickets in hand. I can tell you it didn't seem funny once they were within 20 runs! When we got that final wicket, it was as much relief as it was celebration! People were jumping up and down in the stands and I think it might be one of about 3 occasions when I've hugged my dad in the last 15 years as the wave of emotion blew away the usual male reserve.
England v Australia, Ashes 1997
Nasser Hussain remains to this day one of my all-time favourite cricketers and he should take a large amount of credit for helping pull English cricket out of the doldrums that categorised the late 80's and most of the 90's. His double hundred and 288 run partnership with Graham Thorpe (another early hero of mine) in the first Test against Australia in 1997 will always remain one of the best Ashes performances you will ever see.
England v Australia, Champions Trophy 2017
A classic encounter that swung one way then the other. Australia reduced England to 6-2 and then 35-3 but Morgan and Stokes came out with positive intent and guided England to victory despite a rain interuption - there is a fair chance that inclement weather will have an impact on today's game too!
https://www.icc-cricket.com/champions-trophy/video/418563