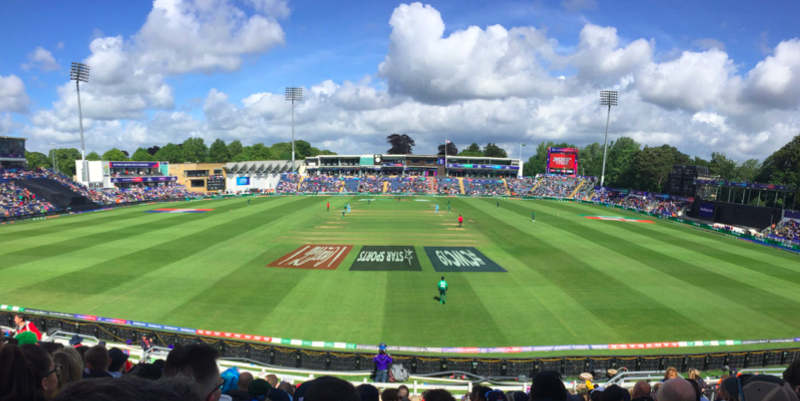 Anyone who has been paying any kind of attention over the last 11 months, may have noticed that I'm quite a big cricket fan. I'll watch or play pretty much any sport but in a Desert Island Discs kind of a world, if I were asked to choose just one sport to sustain me throughout the rest of my life, it would be cricket. So of course when tickets for the Cricket World Cup went on general sale over the winter I was keen to get my hands on some.
I waited patiently in my digital queue at the moment they went on sale via the ICC website thinking I'd be happy to nab anything even if I were watching a game that didn't involve England. Luckily once I got onto the site availability wasn't too bad and I was able to buy 4 tickets to the England v Bangladesh game today at Sophia Gardens in Cardiff.
This is my blog of the whole day's worth of action. I'm going to do it in reverse order so that the latest update will be at the top and the thumbnail image will be a new one with each post.
---
The above was my initial plan for the day but unfortunately, it all came undone when I found out that I couldn't edit my blog from my iPhone. I've edited plenty of live blogs as part of the Big Match Live initiative but have always used my Mac to do so and as it turns out you can't do it using the browser on an iPhone.
We've been promised an app for Scorum but the fact that we haven't got one yet or that at the very least the site has been optimised for mobile use is a joke. It's 2019 for God sake! If you're not compatible for mobile devices you're DOA as a media platform. In his blog yesterday, Vlad asked us to write quality content and share it on social media to help the platform. How about instead of the Dev Team bitching about external factors and how it's been so difficult to do x, y, z that they help me and other bloggers and sports fans to help them by getting up off their arse and actually doing something!
You'll see from my tweeting history that I always try to promote this platform during live sporting events (mainly cricket) by either linking to my blog or otherwise creating media that directs people to Scorum. I was hoping to do the same today using this blog but sadly I couldn't. Below are my tweets and the stats that show that this was an opportunity that was missed - that's over 90k impressions and 11.5k engagements on the world's number 1 English language microblogging platform that would have had a direct link to Scorum but couldn't because I was unable to update my blog from a smartphone!
Impressions 37,978
Engagements 10,317
Impressions 26,838
Engagements 619
Impressions 28,600
Engagements 544
Don't forget the tickets - I'll probably check my pocket about 20times before walking out of the house to ensure that I haven't committed the cardinal sin of forgetting the tickets!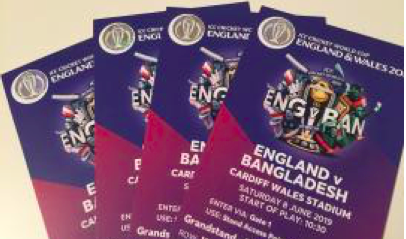 Early Start - The game starts at 10:30am and it's a 2 and half hour train ride to Cardiff! I actually don't need to be up this early but I'm kind of excited and couldn't sleep .......