The joy, the heartache, and the drama! The Asia cup competition has provided all 3 in bucket loads with tonights final the epitome of each. For India there was joy as they clinched their 7th overall Asia Cup trophy but first in the 50 over format since 2010. For Bangladesh, there was heartache as they once again came up short in a big match against India by the tiniest of margins. Then there was also tremendous drama as Liton Das scored a maiden international century and Kedar Jadhav fought off injury to claim crucial wickets and see his team home from the very last ball of the tournament.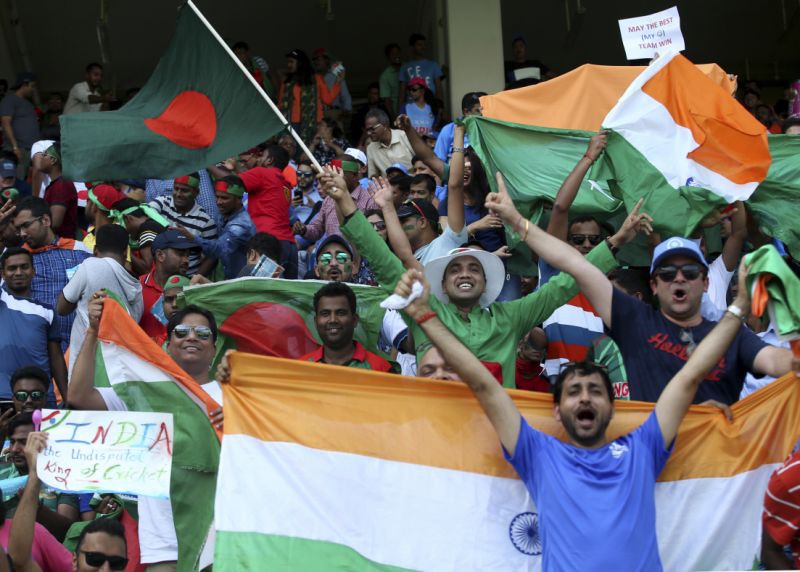 Not to brag too much but this match also saw me nail the Scorum-Fan Prediction contest in terms of the winner and total runs. Thanks to the guys over @scorum-fans for running the contest throughout the tournament

Match Analysis
Bangladesh's lightning start
Bangladesh entered this game without arguably their 2 best players in Shakib Al Hassan and Tamim Iqbal. Tamim has missed the vast majority of the tournament after breaking his hand in the opening match win against Sri Lanka. Without him at the top of the order Bangladesh have generally struggled for runs on pitches where making a good start has been essential. Tonight it was down to Liton Das, a player that several of my Bangladeshi friends have identified as a young man of some promise, to finally fulfill his potential. His opening partner was Mehidy Hasan which would have come as a shock had Bangladesh captain Mashrafe Mortaza not already spoiled the surprise during the pre-match press conference. The pair put Bangladesh in early control of this match by adding 120 for the first wicket in just over 20 overs.
However, it was Das that really stole the show. He was fearless against a high quality and experienced India attack. He strolled down the wicket to Jasprit Bumrah and knocked him off his length, a feat that many more established players have tried and failed to do. He attacked the leg-spin of Chahal during the powerplay and forced Rohit Sharma to take one of his key wicket takers out of the attack after just 2 overs. Finally when Jadeja was bought on to bowl he swept and lapped the veteran slow left armer to great effect. So dominant was Liton Das that at the point that he scored his hundred from just 87 balls the remaining Bangladesh batsmen plus extras had contributed just 45 runs to the total. When Tamim Iqbal returns to the team, just how good an opening partnership have Bangladesh got?

He may as well be bowling underarm!
The slower the better has been the mantra for much of this tournament as sides have relied on their spinners to strangle teams in the middle overs. Today was no different as perhaps one of the slowest bowlers in world cricket helped India claw their way back into this match. Kedar Jadhav got the crucial breakthrough for India to end the opening partnership described above and then dismissed perhaps the form batsman of the tournament and a man averaging 140+ against spin during the Asia Cup, Mushfiqur Rahim. Kedar Jadhav doesn't do much with the ball, he just lollipops it down, bowling wicket to wicket and waits for the batsman to make a mistake. Unfortunately for Bangladesh today far too many of their batsmen made those mistakes as they threw away their position of dominance to lose all 10 wickets for just 102 runs.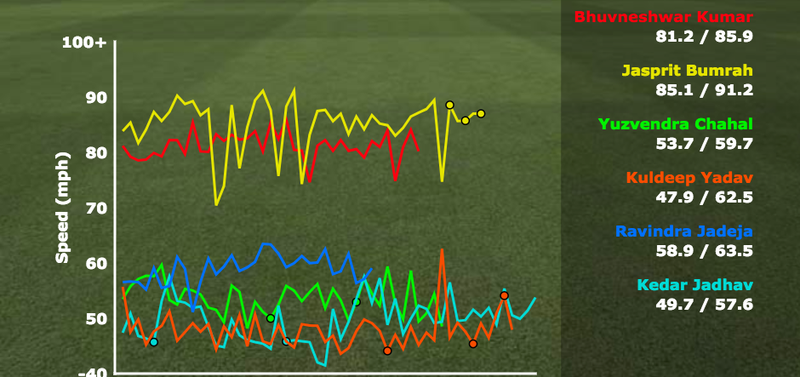 In trying to defend their below average total, Bangladesh were indebted to their seamers and in particular Rubel Hossain and Mustafizur Rahman who again found success by taking the pace off the ball. I was particularly impressed with the ability of 'The Fizz' to run in and bowl his cutters into a pitch that was tailor-made for him (see cricketing 101 below). I dare say that had he have been available to bowl the last over, that Bangladesh might have squeaked home but as it was they had no choice but to throw everything at India early on in a bid to keep themselves in the game.
More questions than answers
I wrote in some of my earliest posts on Scorum that India's ODI team was lacking balance. 4 frontline bowlers + Hardik Pandya and the occasional spin of Suresh Raina was not enough to beat England. India really needed a 6th bowling option and they required batsmen in the middle order to establish themselves in the run up to the World Cup taking place in 9 months time.
Kedhar Jadav seems to have solved part of that problem at least within this tournament and it would have been interesting to see had he have been fit if he would have been given a chance on the seamer friendly pitches of England earlier this year. Would a 3rd slow bowling option really add that much value to the side in English conditions? Chalal seems to be a Kohli favourite and they undoubtedly have an established relationship having played with each other for RCB in the IPL but I wonder if India could potentially replace him with another seam option for the World Cup?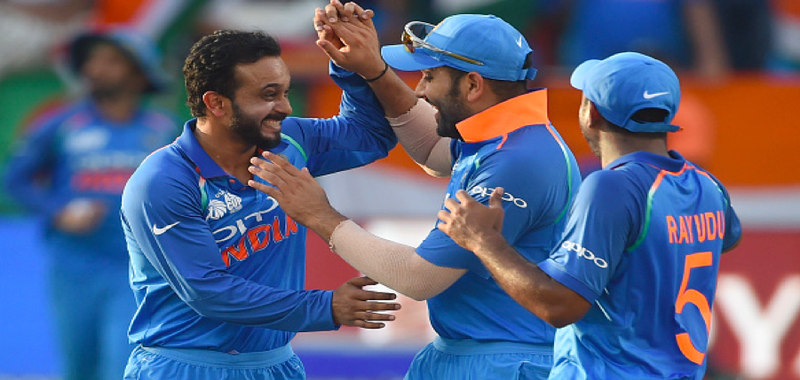 With Kohli due to return after his rest that would suggest there is just 1 spot left in the side at number 4. No one has really put their hand up for India yet to claim that position with Rayudu, Karthik and KL Rahul all doing ok in this tournament without anyone of them staking a serious claim for the final spot in the team.
As for Bangladesh, this represents yet another golden opportunity wasted for them to finally get that monkey off their back and beat an established team in a big game situation. That being said, they should take great encouragement from their performances in the competition and they will be hoping to improve on a fairly poor record in England once the World Cup swings around in June next year.
Cricketing 101- The Cutter
This time I am going for another type of delivery to add to the cricketing 101 library. Fans of baseball will not be unfamiliar with the concept of a cutter. It is a delivery which as the name suggestions involves the bowler cutting his fingers across the ball to create a degree of side spin. The difference of course between cricket and baseball is that as well as causing the ball to move in the air, a bowler is also looking for revs on the ball to cause a reaction off the pitch.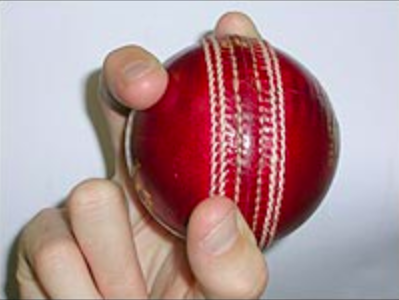 Within limited overs cricket, the deliverey is particularly effective in that it also changes the pace that the bowler ball. A cutter is usually slower than a standard delivery simply because instead of putting the full force of their wrist behind the ball, the bowler is using some of their strength to generate cut across it.
Mustafizur Rahman aka 'The Fizz' is one of the world's greatest exponents of the cutter