The loss of captain David Warner just prior to the start of the 2018 IPL looked like it may derail Sunrisers Hyderabad (SRH). However, the leadership and run-scoring of stand-in captain Kane Williamson, alongside the depth and variety of their bowling attack saw SRH top the group stages and only miss out on the title due to their defeat in the final against CSK. A few changes have already occurred in the off-season with Shikhar Dhawan being traded to Delhi Capitals in exchange for Vijay Shankar, Abhishek Sharma and Shahbaz Nadeem but with Warner returning for this year's tournament their core team looks very strong and a couple of crucial signings could take them that one step further.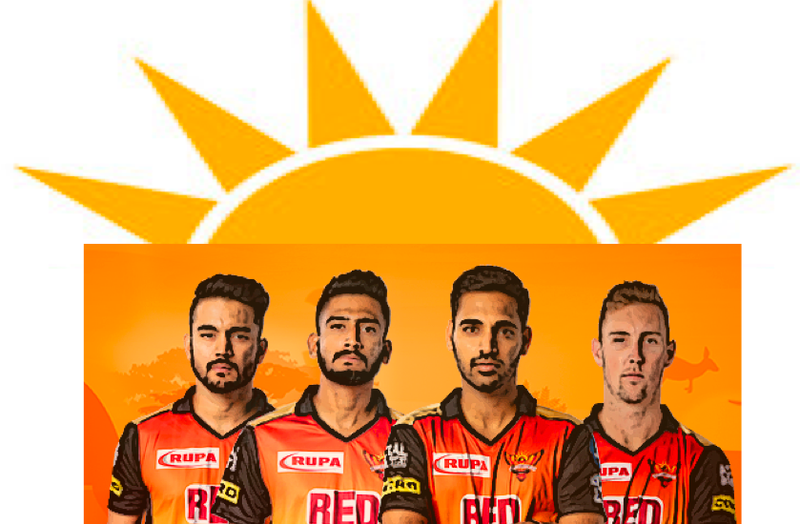 Kane Williamson: My Favourite non-English player
What I like most about Williamson is how effortless he seems to make everything look while at the same time being the kind of player who isn't willing to let one drop of that God-given talent go to waste. The best batsmen are always hungry or even for that matter greedy when it comes to making their runs but as well as being able to hit centuries in all forms of the game this guy is also the composite team man and a great leader on the pitch. In an age of fancy flicks and tricks, dabs and reverse sweeps, Williamson is also something of a throwback. Yes, he can play those shots but he is also an excellent cutter and late cutter of the cricket ball a shot that seems to have gone out of fashion in recent years. In fact, it's a shot that I myself have always favoured and while I'm not going to go ahead and say something as stupid as "I see a bit of myself in one of the world's top 4 batsmen", I will state that I have a personal appreciation for his style of play.
Let's not forget as well that this is a style of play that led to Williamson being the top scorer in the entire competition last year. The fact that he is a classical batsman who by his own admission is not a power hitter just goes to show that even with the rise of T20 cricket there is no substitute for quality, class and good technique (I've just read that sentence back and I believe I'm starting to sound like Geoff Boycott!). Williamson's success last season reminded me a lot of the great Mahela Jayawardene who like Williamson was a classical batsman that at first look would seem ill-suited to the crash, bang, wallop approach of T20. However, Jayawardene was a force for Sri Lanka at several T20 World Cups and I remember hearing an interview with him where he simply stated that it was never a case of him not having been able to play the big shots it was just that in Test Match cricket he had assessed the risks that come with such play and decided against that approach while in T20 such risks could be justified. How amazing must it be to have the cricketing mind, the perfect technique and the overall temperament to be able to adapt your game in such a manner. Both Williamson and Jayawardene will undoubtedly go down in the history books as modern day greats.
The Best Bowling Attack in the Competition?
It's no surprise that the 2 sides that made last years final were the teams with the best overall bowling attacks. CSK have slightly more depth and options to their attack but I think in terms of out and out quality SRH are number 1. As we've seen from sides like RCB and Kings XI Punjab, you can have all the batting power you like but eventually, it is the bowlers who will win you more games. For SRH it was their ability to defend average or even below average totals that helped them win the league last year. Looking forward to next years World Cup, a lot of people have England down as favourites to win the contest but that faith is based largely upon the power of our batting. The problem with banking on your batting is that you only need to have 1 bad day for the whole thing to unravel. At least with bowlers, they can chuck down a couple of poor deliveries and then pull it back around again, whereas for a batsman there are no 2nd chances.
SRH's bowling attack just looks so beautifully balanced. They have the skill and variety of Buvi, backed up by the swing and seam of Siddarth Kaul & Sandeep Sharma and then following them the height, bounce and raw pace of Billy Stanlake. In the slow bowling department, there is the guile and accuracy of Shakib set against the wicket-taking ability of Rashid Khan who has been one of the most effective white ball bowlers in the game over the past couple of years. To take a phrase from baseball, they seem to have all the bases covered and as a result, I would expect to see them in the knockout stages of the contest once again.
The Need for Middle-Order Power
Probably the one weak point of SRH's side last year was the lack of players capable of coming in and accelerating the score in those last 5 or 6 overs. The bulk of SRH's runs came from the bats of Williamson and Dhawan at the very top of the order and while players like Pandey and Pathan did chip in with useful runs their scoring rates were not at the same level as players from the other 3 teams who made it to the knockout stages

Signing a player who can consistently score at a S/R of 150+ towards the back end of an innings would make SRH into almost the perfect team and as such that along with a bit of a reshape at the top of the order will be their priorities for the auction next week.
Potential Signings
Besides the batsmen mentioned above SRH are also likely to be in the market for a wicket-keeper after the release of the injury-prone Saha at the end of last season. Of course, there is no such thing as a specialist keeper these days so it may well be that SRH could kill 2 birds with 1 stone.
At the top of the order, they could look at an experienced pro like Luke Ronchi who can belt it about a bit alongside Warner while also being a decent glove man. If SRH were looking at a slightly alternative and potentially more cost-effective solution then how about Afghanistan's Mohammad Shahzad who from behind probably looks as though you'd be signing 2 players! The man may be athletically challenged but he can pack a punch with the bat and is his nations wicket-keeper.
Other options could include the likes of Jonny Bairstow who has had a stellar couple of years for England in white ball cricket. The Yorkshireman has already replaced Alex Hales in the national side and may fancy his chances of doing the same for SRH. Don't be surprised though if he tries to headbutt David Warner when he arrives in the dressing room although whether it will be his trademark friendly gesture or just a little F-you to the Aussie opener is anyone's guess.
SRH made an aggressive attempt to sign Glen Maxwell in the last auction, a clear indication that they too felt they were a little light on batting power in the middle order. However, the Aussie ultimately joined Delhi where had a very poor season and this time around he has removed himself from the auction altogether in order to spend longer preparing for the World Cup. It's likely that SRH will be back in for some hard-hitting talent and they might look at the likes of Corey Anderson, Shimron Hetmyer or Indian duo Axar Patel and Sarfaraz Khan to help bolster their chances of taking home the IPL trophy in 2019.
Current Best 11
Obvious gaps left blank
1.Warner
2.
3. Williamson
4. Pandey
5. Yusuf Pathan
6.
7. Shakib
8. Rashid Khan
9. Buvi
10. Kaul
11. Sandeep Sharma