In terms of pure drama, it'd be hard to top England's summer of cricket. You could argue that the '05 Ashes would be right up there with it and probably involved a higher quality of Test Match cricket. However, England's first World Cup will live long in the memory and was the culmination of 4 years of focus on the white ball game that saw us transformed from no-hopers to the best side in the world. It seems unlikely now that Test Match cricket will ever hold the title of undisputed champion amongst the game's many formats but for purists like myself and millions of others around the world, it still holds a unique place in both the sport's past and future that no amount of limited-overs cricket can ever fill.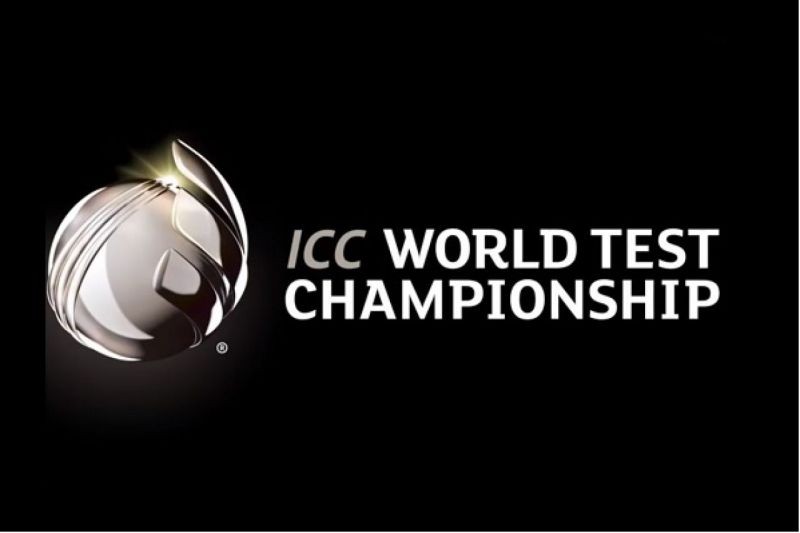 Recognising that England's recent white-ball success has come at the expense of results in the Test arena, the appointment of new England head coach Chris Silverwood has come with a promise of a renewed focus on the 5-day format. However, if Silverwood and England are to mirror their turnaround in limited-overs cricket in the red ball version and claim the newly formed ICC Test Championship crown then there are several key areas that require improvement.
Top Order Stability
This is probably the one area that has seen the most focus and critique within the cricketing community. Going into this summer's Ashes there were major question marks over the likes of Burns and Denly at the top of the order and Root's position at number 3. I wrote a blog at the end of the 2018 summer about England's dynasty of world-class openers that ended with the retirement of Alaistair Cook last year. Into the fray has come Rory Burns, a player who in my opinion had to wait far too long for his call-up to the highest level.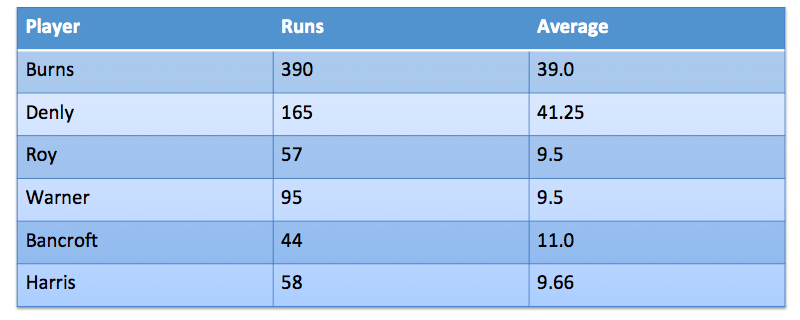 While the likes of Smith and Stokes got a lot of the plaudits in this summer's Ashes, one could argue that Burns' impact on the series particularly in comparison to his fellow openers on either side was just as great. The key for Burns now will be to take his form from the Ashes into England's Tests over the next 12 months. In New Zealand, Sri Lanka, West Indies and Pakistan, England have opposition without the threat carried by the likes of Cummins and Hazlewood and so Burns must ensure he cashes in when the opportunity presents itself. The bigger challenge will be to see how he comes out against South Africa on bouncier tracks and faster bowlers given that Australia undoubtedly fancied him against the short-ball.
Joe Denly, on the other hand, is still walking a tightrope in regards selection. He has been given a stay of execution in the side following his 94 in the 2nd innings of the final Ashes Test. I was at the Oval that day to see the innings and while he undoubtedly left the ball outside his off-stump better that he had at any other time in the series, the reality is that Hazlewood, in particular, had him in all types of trouble early on and on another day would have gotten him out on either side of the bat for significantly less than he managed.
As well as the 2 men in possession at the top of the order, England have included 2 players who had good seasons in county cricket in the form of Dom Sibley and Zak Crawley. Their selection not only puts pressure on Denly in particular but also hints that Root will drop back down to his prefered number 4 position. If the final warm-up game is any indication then the top 3 for the 1st Test against New Zealand looks likely to be Burns, Sibley and Denly. The question then is whether Sibley can take his stellar domestic form of 2019 onto the international stage?

As the above graphic shows, recent history is very much against Sibley being able to make the step-up. The reality of the situation is that county cricket is nowhere near as strong as it was 10 years ago and so despite having some impressive numbers opening for Warwickshire in 2019 it wouldn't be a major surprise to see Sibley struggle on his first foray into Test Match cricket.
Middle Order Balance
On paper England have some fantastic options in the middle order, the problem is that they are all players cut very much from the same cloth. Having stroke makers between 4-7 to accelerate the game and take advantage of the easier conditions once the ball begins to do less is essential but so too is having a player or 2 who can dig in and score some gritty runs when the bowling team is on top.
On their return to Test cricket, Ben Stokes and Jos Buttler have shown a willingness to adapt their natural games to suit the situation at hand but others most notably Jonny Bairstow has not. In fact, Bairstow's rise in the one-day cricket at the expense of his Test form is symptomatic of England's problems as a whole.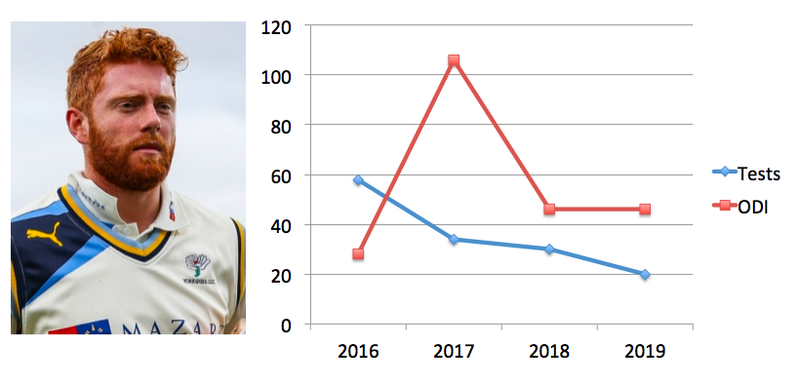 Moving Root down to number 4 will undoubtedly help and will allow Stokes to bat at his more natural position of 5 (he has played as high as 3 in the last 12 months!) while Buttler can drop to 7. Again, if the recently completed tour match is anything to go by, sandwiched in between those 2 more established internationals will be young Ollie Pope who returns to the side following a brief spell against India in 2018. Those Tests saw Pope as yet another player being shoehorned into an unnatural batting position of 4 - he had never even batted that high in domestic cricket! You feel that at 6, Pope has a much better chance to showcase his run-scoring abilities and hopefully go on to establish himself in the Test team.
Horses for courses in the seam bowling
England in English conditions will always be a threat with the ball that much is a given but re-establishing themselves at the top of Test cricket will require them to take wickets on a variety of pitches. The development on Joffra Archer this year has given hope that they may have a new spearhead to the attack who can trouble batsmen with his pace regardless of the conditions. As you are unlikely to win a game of cricket unless you take 20 wickets, getting men around him who can do the same is a major priority.
James Anderson still retains a desire to play Test cricket despite missing the Ashes this summer through injury but regardless of whether the 37-year-old can play at this level again, it is only a matter of time before he hangs up his bowling spikes. The fact that England have not included him in the New Zealand tour squad is testament to that fact and gives the likes of Saqib Mahmood and Sam Curran the chance to stake their claims for the old pro's spot.

It will be tempting for England to replace Anderson with a like for like swap in Chris Woakes but my feeling is that this would be a step in the wrong direction. Woakes has consistently shown that he is a dangerous bowler in England and a buffet bowler outside of it. By comparison, Sam Curran has demonstrated during his brief international career that he is a young player that is up for the challenge at this level. Bowling at just over 80mph, he'll need to continue to show that adaptability and nouse if he is to a successful career as a frontline bowler but at the very least he offers England something a little different than the barrage of right-arm fast-medium bowlers that have dominated the side for some time now.
A match-winning spinner
It's no great coincidence that the rise of England to the top of the Test rankings in 2012 coincided with a period where they could claim to have a genuine match-winning spinner in their team. The hole left by Graeme Swann's premature retirement has never been truly filled as England have looked to the likes of Moeen Ali, Adil Rashid and Jack Leach to win them matches on the 4th or 5th day of a game.

Despite Leach's heroics with the bat this summer and the near-legendary status that has given him his returns with the ball (his primary skill) were fairly disappointing. By the last couple of Tests of the Ashes this summer, it had become apparent that Australia fancied their chances of attacking Leach's slow-left arm and did so with great success. It was only really in the final throws of the 4th innings of the last Test where the match was all but decided that Leach was able to pull things back around including knocking over Lyon and Hazlewood with the final 2 balls of the summer. With 2 Tests in New Zealand and a further 4 in South Africa over the next few months, Leach will know that his opportunities to prove he is the match-winner for England need may be limited by conditions that favour the seamers.
Should he fail there aren't too many options for England to turn to but they have decided to give Lancashire's Matt Parkinson who made his T20 debut in New Zealand a chance in the Test squad. Parkinson has been prolific in domestic white-ball cricket and useful in the red ball variety but England will undoubtedly be encouraged by the fact that Parkinson's action looks very much more suited to the longer format than many current leg-spinners. The likes of Rashid Khan and indeed England's own Adil Rashid have dominated limited-overs cricket by bowling very flat and very fast but in contrast, Parkinson has a much more traditional action which allows the ball to travel above the eye-line of the batsmen before exerting prodigious turn. At 22, he is still very much at the beginning of his career particularly for a spinner and there have been so many false dawns for English leg-spin that I'd imagine most fans aren't holding their breath!
England's Test series against New Zealand begins on Wednesday night (GMT).
All infographics are my own. Stats sourced from Cricinfo. Pictures from wiki-commons