Omnishambles, there you go, there's your word for the day. See if you can use it in a sentence to describe something other than the English cricket team.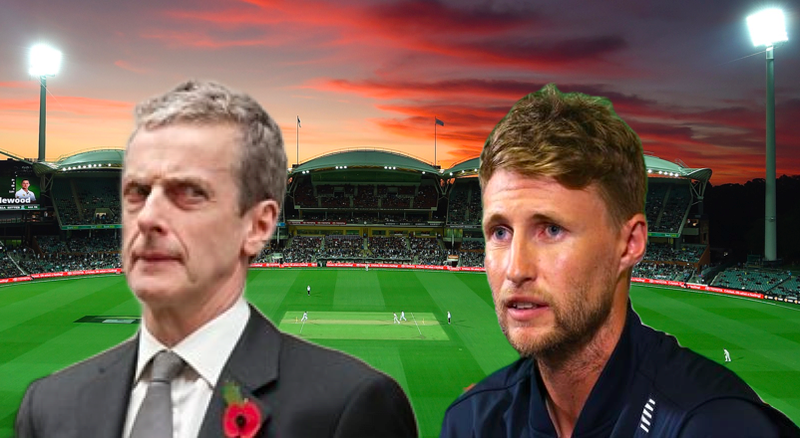 The events of this winter have turned into a bad joke for this side. I felt a degree of sympathy for them I having to go to New Zealand to play 2 meaningless Tests and you could say that it was bad luck that the side has been struck down by illness since its arrival in South Africa. However, what has happened thereafter underlines the complete lack of organisation, communication and common sense that is permeating English cricket from the players through to the coaching staff all the way up to the administrators.
They have travelled to South Africa and played 2 shortened warm-up games against inferior opposition in preparation for a Test series. It's not enough! People will say that the modern game doesn't allow teams to have longer preparation but I would argue that England have enough players who are purely considered as Test players that they could easily have organised an "A" tour to include the likes of Burns, Sibley, Denly, Pope, Sam Curran, Leach, Broad, Anderson, Crawley, Bess and Craig Overton along with a few fringe players like Ben Foakes and up and coming youngsters such as Saj Mahmood. The Australians did something similar in the run-up to the Ashes and they performed much better than they have done in England for the last 15 years. You can beef up the squad with the likes of Root, Stokes, Buttler and Archer who do need their playing time carefully managed if they are to be a part of multiple formats.
Instead, we have a tired team with multiple players carrying injuries coming into a series with no form. Archer's elbow has been a concern since the summer and his back-up for this tour Mark Wood is not fit to play meaning that England may have to rely on the likes of Chris Woakes, a player who has consistently proven ineffective in overseas conditions, to help them get 20 wickets. You then have guys like Dom Bess and Craig Overton who have been drafted in at the last minute as injury replacements who haven't played competitive cricket for the best part of 4 months. How the hell is Bess supposed to perform in such circumstances? Fail to prepare, prepare to fail
Of course, injuring your own players on the eve of a game doesn't help much either. Perhaps a few of this squad know that the writing is on the wall in regards their international cricketing careers and so they've decided to give football a try? This isn't the first time that an England player has been injured having a kick-about prior to a Test Match and unless they cut it out now, it wouldn't be the last. Ashley Giles, Director of Cricket for ECB had previously suggested that England stop using football as a warm because of the injury risk. Perhaps it's time for one of the most senior men in the English game to stop suggesting and start demanding!
These are desperate times for the English Test team but they musn't resort to desperate measures. Winning the toss in the opening Test for example and bowling first was a desperate measure. It reeked of a captain and coach with no confidence in their team to deliver a game plan that would win them the match. Resorting to all-out short-pitched bowling on a pitch where the opposition had had success bowling line and length again smacks both of desperation and a fundamental lack of understanding in regards how to be successful in foreign conditions.
In general, the messages coming out of the England camp are both worrying and confusing. Silverwood and Root have been gone to great lengths to state they want England to adopt a much more patient approach to batting but in complete contrast to that plan, Jos Buttler gave an interview a couple of days ago suggesting that the best way for him to succeed would be to play his own naturally attacking game. I don't disagree with him but England have got to find the right balance to their style and they have got to have some clear communication about their tactics and the way they believe they can best win each game.
In 2015 after our darkest hour in 50-over cricket, Andrew Strauss, Trevor Baylis and Eoin Morgan sat down and completed reinvented the way we approached the white-ball game. My concern is that in Giles, Silverwood and Root we don't have a group of individuals with the knowhow or the leadership skills to instigate such a dramatic shift in our fortunes.
It may not be time to go full Malcolm Tucker on a few of England players but some home truths and difficult decisions will need to be made if we are to turn this around.