Betting Tips Australia v Pakistan
Preview Australia v Pakistan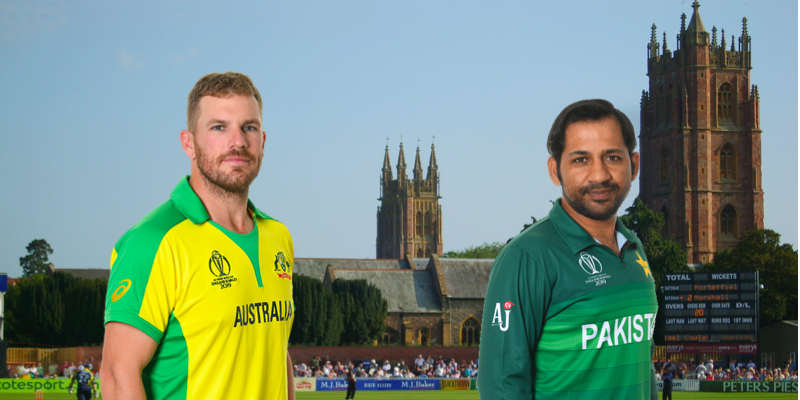 I've been holding off writing this preview on the basis that the weather is so bad across the UK at the moment that there is no guarantee of getting a result from matches as has been the case so far this week. The good news is that while the forecast for tomorrow in Taunton is by no means great it does look like we will get enough overs for some type of result.
Australia are still licking their wounds following a fairly comprehensive defeat at the hands of India while Pakistan will be chomping at the bit to get out there following the abandonment of their last game against Sri Lanka meaning they have been unable to build on the momentum they gained from victory over England.
The Venue - Taunton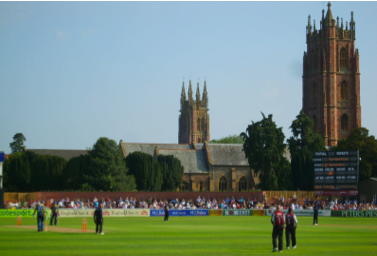 Taunton is perhaps one of the lesser known English grounds in this World Cup given that it rarely hosts international fixtures. Traditionally it has been known as a bit of batsman's paradise with flat pitches and short boundaries but in recent years the Somerset management have deliberately ensured a little more of an even contest between bat and ball.
Spin has certainly become a factor as has been evident by the emergence of Somerset pair Jack Leach and Dom Bess both of who have played for England over the last 18months. However, there is also evidence that the wicket takes bounce and seam with Craig Overton one of the most potent fast bowlers in county cricket at present enjoying himself at this venue.

Despite the previous match here between Afghanistan and New Zealand being a fairly low scoring affair, I don't think that the pitch can take much of the blame. In fact, the ball seemed to come onto the bat very nicely as Afghanistan raced to 66 from 11 overs only for a few injudicious shots to cost them a flurry of wickets that they never recovered from. I would imagine that both Australia and Pakistan have the kind of quality in their line-ups to take advantage of such conditions.
So too might they have the bowlers to take advantage of some early swing with conditions set to be overcast for the duration of the day.

While it seems likely that we will get enough overs to constitute a game, it also seems entirely plausible that we will not see a full 50 overs from at least one of the teams and as such the toss as well as managing a good DLS score will be crucial aspects to the outcome of this match.
Form Guide
The big question in my mind that resulted from Australia's loss against India is the balance of their team. Against the high-quality Indian batting line-up, the Australians looked a bowler short with Zampa, Coulter-Nile, Stoinis and Maxwell all leaking easy runs while offering little wicket-taking threat.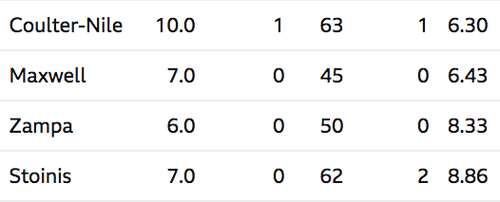 My feeling is that in the gloomy overcast conditions tomorrow, the Aussies would be best to turn to Jason Behrendorff as a wicket-taking option. His inclusion in the team would almost certainly see him take the new ball in favour of Cummins and while it's tempting to argue that you should have your best 2 bowlers open the bowling in order to set the tone, it would also allow Australia to have more of a threat through those middle overs without necessarily losing much potency up front.
Another consideration for the Aussies to make is whether they might make a change to their batting line-up. Usman Khawaja has been in fine form of late for the ODI team but most of his runs have come as an opener. Steve Smith was promoted ahead of him in the game against India meaning Khawaja slipped down to 4. He is a fine stroke-player but in certain circumstances, a batsman batting outside the top 3 needs to just be able to pin his ears back and have a dash. That it not Khawaja's game as was demonstrated on Sunday and perhaps, therefore, it should come as no surprise that that was his first experience of batting outside the top 3 in ODI cricket.

It seems an age ago that Pakistan completed that victory over England and they will be very keen to keep the intensity that they showed in that match on show. Particularly from a bowling point of view, it was comfortably their best performance since they arrived on these shores 6 weeks ago with all the bowlers contributing at some point during England's chase. The Australian top-order hasn't fired as of yet and so if Pakistan can make an early break-through I'd expect them to be all over the likes of Maxwell and Stoinis in the middle order neither of whom has made much of a contribution themselves.
If there is a bit of pace in the wicket we can expect Australia's bowlers to look to exploit it in the same manner that West Indies did against Pakistan in the opening fixture but as Pakistan showed against England, the short-pitched attack needs to be just as precise as any other plan or else those short boundaries at Taunton will be peppered with 4s and 6s from the bats of the talented Pakistani top-order.
Predictions
Given the threat of rain later in the day, I am going to hold off on any bet on the outcome of this game. I'm 4 for 4 in live bets thus far including what I felt were very generous odds of @1.4 on India beating Australia at the point that Dhawan was just looking to accelerate and Kohli had got himself in. It seemed to me then that baring a major collapse that India would push past 320 and that would be too much for the Aussies to chase.
If the play is cut shorter than 50 overs, I can see Australia using Maxwell higher up the order and he will no doubt enjoy hitting to some of the shorter boundaries on this ground. Elsewhere, I'd expect Starc to get some swing early today and if Pakistan's tail becomes exposed then he is more than capable of rattling through it.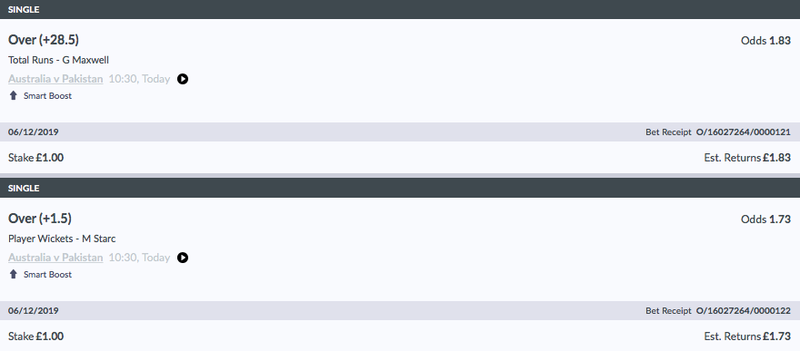 Current World Cup Betting Record
Bets made 37
Wins 23
ROI +11.17%