Stuart Broad's best spells of bowling in Test Match cricket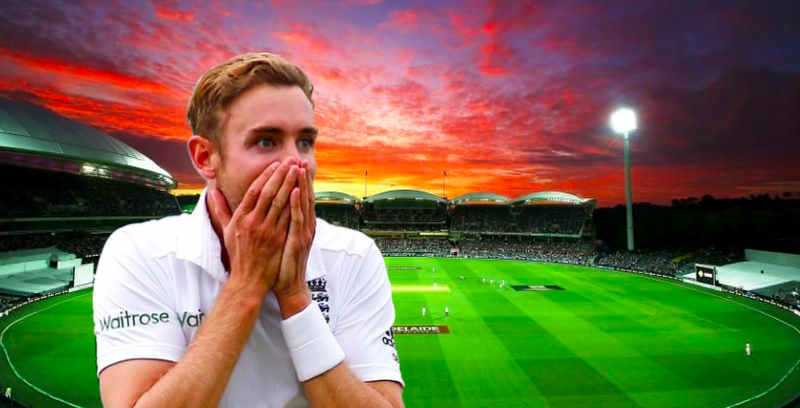 Legs pumping, arms swinging, charging in at the crease.
When Stuart Broad has found his rhythm then batsmen beware because as he has shown throughout his illustrious career he is capable of delivering some of the most devastating and match-winning spells of fast bowling in Test Match cricket.
In the aftermath of England's victory over the West Indies in the 2nd Test, it is tempting to heap all the praise on Ben Stokes for his monumental efforts with both bat and ball and such an all-round performance undoubtedly deserved man of the match.
However, Stokes' 1st innings marathon would have been in vain and his 2nd innings blitz irrelevant if not for a classic Stuart Broad spell of bowling that turned the match late on the 4th day.
The fast bowler was rightly disappointed to be dropped for the first Test of the summer given that he had lead England's bowling attack well over the winter tour of South Africa and so he had a point to prove coming into this match.

I don't think I can lay claim to having "called it" as the above tweet shows because of course, Broad has been doing this kind of thing for England for the last decade.
Here are a collection of his finest spells of bowling in Test Match cricket.
8 for 15 v Australia 2015
Broad's best figures in Test Match cricket and a quite unbelievable spell of bowling to begin a game that ultimately decided the 2015 Ashes.
England went into this game 2-1 up in the series but without Broad's long-time partner in crime James Anderson who missed the match with an injury. The Aussies had struggled all summer against the moving Dukes ball but I don't think that anyone could quite imagine what would unfold here.
Broad claimed 2 wickets in his first over alone and then followed that up with a wicket in each of his next 3 to equal the record for the fastest 5 wicket haul in Test Match cricket (19 balls). By that time the Aussies had been reduced to 29-6 and Ashes were essentially England's within 45mins of the match beginning.
The Australian innings lasted just 18 and a half overs in total. So short that their entire scorecard could be replicated in a single tweet. Some clever (and now slightly richer) soul had the brilliant idea of putting that onto a t-shirt and of course, I couldn't resist buying one!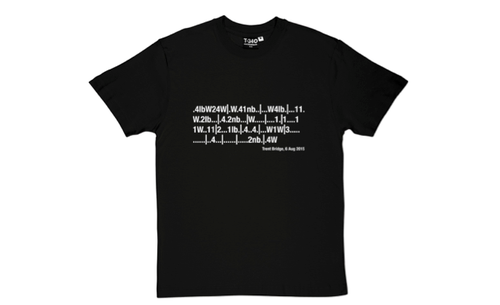 5 for 1 v South Africa 2016
This was a really tight game of cricket until Stuart Broad turned it on.
England had eeked out the smallest of first innings leads (10) thanks to a century from Joe Root and South Africa's openers then set about looking to bat themselves into a strong position.
Things were going well at 23-0 in the 8th over but then ...
Broad ripped through the Proteas top-order taking 5 wickets in 31 balls to leave them 35-5 and all but ending the match as a contest. After his opening burst of 10overs, 6 maidens 5 wickets for 14runs he let some of his colleagues join in the fun before returning late on to remove Faf du Plessis and ensuring that he dismissed every member of a much-vaunted South African top-6 that included the likes of Amla and de Villiers.
England went on to a comfortable 7 wicket victory and a series win.
7-44 v New Zealand 2013
Again a tight match and again a Stuart Broad spell of bowling to win it for England.
The sides could hardly be separated during the first 3 innings of this match with totals of 232, 207 and 213 leaving the Kiwis needing 238 to win. With the ball nipping about it was never likely to be easy and Stuart Broad went about ensuring that England finished the job in just 22 and a half overs.
At the time these were Broad's best bowling figures in an innings
5 for 20 v Australia 2013
Another match and Ashes-winning performance from Broad and one that has perhaps now become overshadowed by his feat in 2015. However, there is reason to argue that this was just as good a spell if not better given the match situation and the fact that it was with an old ball.
Australia were 174-3 chasing 298 when Broad came onto bowl. He struck with the first ball of his return spell to clean bowl Australian captain Michael Clarke and from there on out the Aussies couldn't resist this unstoppable force.
While his initial 11 overs hadn't yielded a wicket, this spell's figures of 7 overs, 1 maiden, 5 wickets for 20 runs turned the game on its head. He returned late on to claim the final wicket of the game and finish up with 6 in the innings and 11 in the match to secure England the Ashes.
5 for 5 v India 2011
It'd be remiss to write a blog about Broad's greatest spells without mentioning that he is the only Englishman and only the 4th player of all time to take more than 1 hat-trick in his Test career (the most recent coming against Sri Lanka in 2014)
The first came against India in 2011 as the hosts demolished MS Dhoni's side to replace them at the top of the Test Match rankings.
Much like the match just completed against the West Indies, it was Broad with the 2nd new ball who did the damage. India were 258/4 when Broad got the new cherry in his hand. He started by breaking the 128 run partnership between Dravid and Yuvraj Singh before taking 3 in 3 balls and then finishing off the innings with the wicket of Ishant Sharma.
India still had a first-innings lead of 67 but Broad had wrestled back the momentum for England who made 544 in their 2nd innings and ultimately completed a 4-0 whitewash of the number 1 ranked team in Test cricket