Keaton Jennings scored his 2nd Test century for England and 1st since his debut match almost 2 years ago to help his side to a position of dominance in the 1st Test against Sri Lanka. Jennings was joined by Ben Stokes, Jos Buttler and Ben Foakes who all played cameos to give England a lead of 462 before declaring late on and leaving Sri Lanka's openers 7 tricky over to negotiate before stumps. With no side having ever scored more than 100 to win a Test at Galle it now seems a question of when not if England will win the match.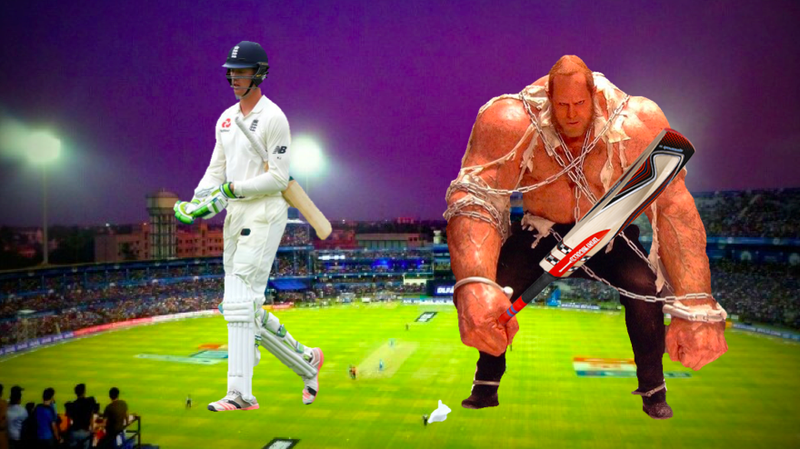 England's persistence with Jennings pays off
What odds would you have gotten for Ben Foakes and Keaton Jennings to score centuries in the 1st Test of the winter? 100/1? At the end of the English summer serious questions were being asked about Jennings' place in the side and I don't think it's any exaggeration to say that the retirement of Alastair Cook almost certainly extended Jennings' run at the top of the order after an especially difficult series against India. Then, as had been the case against South Africa the summer before, Jennings had struggled to play with any sort of positivity or intent whether in attack or defense with several commentators likening his technique against the new ball to that of someone playing French cricket in their back garden. However, whether it was a result of a lack of serious contenders to replace him or the distant memory of the hundred he scored on a turning pitch in India on debut, the England management decided to stick with their man and he has repaid them with the kind of innings that Alastair Cook had so regularly delivered from the top of the order in years gone by.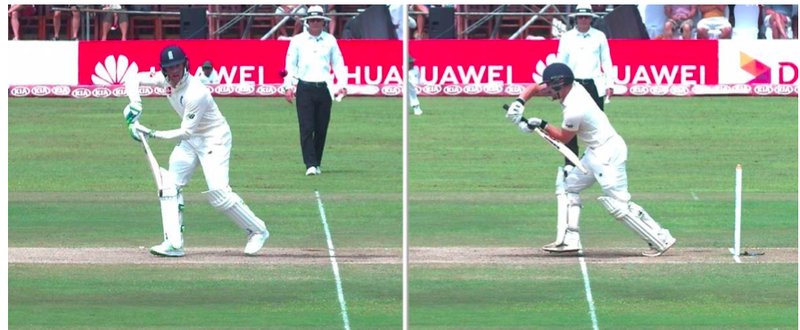 Rather than being leaden-footed and negative at the crease, Jennings was pro-active and positive with everything he did today. While Rory Burns scratched around at the other end and was barely able to lay bat on ball, Jennings took command and looked every inch the senior man in the newly established pairing. Partners came and partners went and when Joe Root was out once again to Ragana Herath, England had lost 3 wickets in the space of 9 overs and while they remained in a good position overall their ability to dictate the game was very much under threat. Jennings though steadied the ship and allowed Ben Stokes time at the crease to find the kind of touch that England will be hoping to return with a World Cup and Ashes series to come in 2019. It was by no means a flashy innings from Jennings but one gets the feeling that he is quite happy to play 2nd fiddle to the stroke-makers in the middle order. Indeed, I commented in my post about the retirement of Cook that it is crucial that England find the kind of balance between attack and defense and establish good pairings that compliment each other throughout their batting line-up.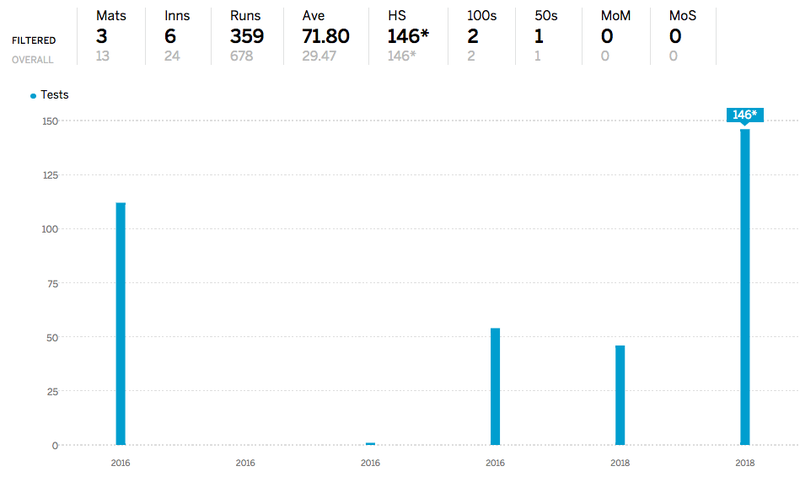 In my horses for course post, I tended to focus more on England's need to pick a specialist bowling line-up that was capable of taking 20 wickets on the slow turning pitches that will characterise this winter's matches as opposed to a batting line-up that is capable of scoring big runs. On this evidence, Jennings might just be making a name for himself as a sub-continent and spin bowling specialist! That seems a bit of an odd specialty for England's most experienced opening batsman to have and raises the question as to whether the top order is or always will be the best position for Jennings in the side? His debut hundred came at number 3 and while the idea of having a solid, gritty player in at number 5 or 6 is very much out of fashion these days, would it be wrong to think that having that glue to hold it together down there might help eradicate some of England's recent batting collapses? Wherever Jennings bats what he must do is bottle the positivity and confidence that he showed today. If anything then I guess his assured performance was more that of a Mr Hyde, bristling with intent, self-belief and when needed violence in striking the ball to the boundary. Of course, cricketers as with any sportsman need to live somewhere in between the 2 extremes in order to find their very best form.
Can England's spin bowlers deliver victory?
It's been a long time since England tasted victory on foreign shores and even longer since their spinners won them a game in the last innings. That is partly down to a lack of genuine quality within the spin bowling department and partly to a lack of opportunities for them to do so. Tomorrow will certainly give Leach, Rashid and Moeen plenty of opportunities but do they have the class to get the job done?

The above stats showing the % of overs bowled by spinners in each of England's series in the past year further illustrate the point that opportunities to bowl have been scarce for Rashid, Moeen, Leach or Bess. Indeed, England captain Joe Root has generally used his spinners as an afterthought as opposed to basing the master plan around his spinners. Even the 22% achieved against India this summer was largely due to the slower nature of the last couple of pitches and the fact that Moeen Ali was recalled to the 11 alongside Rashid who in the first 5 innings of the series had bowled just 21 overs (6% of all overs bowled).
In the first innings of the match, the spinners had the massive advantage of both Anderson and Curran chipping in with a wicket apiece early on. England will be hoping that something similar can occur tomorrow and that their spinners can then get amongst the Sri Lankan batsmen ensuring a quick victory. However, what happens if England don't take early wickets? The pressure is then on the 3 spinners to make something happen and for the captain to set in place adequate plans to ensure they get the breakthrough. I wasn't convinced with Root's field setting's yesterday and it will be interesting to see if he will act differently tomorrow given that he has 450 runs to play with. England will of course need to remain patient! Yes, the pitch is turning but as we have seen from the English batsmen, if you play sensibly and correctly you can do more than just survive. Sri Lanka's cause isn't helped by the fact that their captain and best batsman, Dinesh Candimal was off the field of play for large parts of the day with a groin injury.
England are 1.33 to win and 4.8 to draw with Smarkets. Given the time left in the match I'd say those odds for the draw are too short at present but worth keeping an eye on if they change overnight. With England's lack of experience in winning matches on spinning pitches and the possibility of torrential rain hitting the ground at any moment odds approaching 6.0 for the draw could prove good value for money.
A lack of leadership for Sri Lanka
Things continue to go from bad to worse for Sri Lanka. Their captain is injured and while it seems almost certain that he will bat in the 2nd innings in order to help his side salvage at least pride from the game, he must now be a real doubt for the 2nd match that begins on Wednesday. Add to that the fact that Ragana Herath, ranked 10th in the list of all-time wicket-takers, has now bowled his final ball for Sri Lanka in international cricket and you can see a real problem developing for the home team.

The lack of leadership and general game management skills has been evident throughout the Test and is perhaps best exemplified by Sri Lanka's use or should I say misuse of the DRS system. Dickwella the wicketkeeper, resembles some sort of deranged jack in the box and everytime the ball strikes the pad or passes the bat he springs into action, leaping and screaming for the decision to go in his side's favor. He was at fault for using up both Sri Lanka's reviews in the first innings within 12 overs and with his captain now having lost faith in his judgment, it was no surprise that Sri Lanka didn't review an LBW decision against Jennings that would have seen him on his way shortly after lunch. With vice-captain Lakmal looking like a man who has rarely had to take on the leadership of a team you would have thought that former captain Angelo Mathews might step up to the plate and prove those who ousted him from the top job just a couple of months ago wrong. However, Mathews shows about as much enthusiasm for the game as I did for the dentist appointment I had this morning. I'm convinced that if you took him out a deck chair then he'd happily spend the whole afternoon snoozing at 1st slip!
Can Sri Lanka turn it around and at least make a fight of it or will England be celebrating victory with a day to spare?