Everyone of us is currently undergoing a period of readjustment in some if not all aspects of their life and for the avid sports fans amongst us things are no different.
For a couple of months we were left with a world where there was very little sport being played full stop. Major football (soccer) leagues were suspended, The Six Nations rugby was curtailed midway through and international cricketing events either cancelled or postponed indefinitely.
Overnight we went from being able to enjoy watching your favourite sports teams competing live 3 or 4 times a week to scrounging around on Youtube looking for highlights of matches that we already knew the outcome of.
Slowly but surely, sport then begun to return at least to our TV screens but still we were faced with a very alien environment as the once great stadiums and sporting Meccas stood empty filled only by fake crowd noise and the echoing shouts of the players.
Watching professional sport live is still the ultimate buzz for any sports fan. I myself was hoping to enjoy a late season trip to watch Spurs play at their new stadium and had already booked tickets for 2 days of the 1st Test between England and West Indies as well as the inaugural match of the new Hundred cricket competition both of which were to be played at the Oval in London.
Sadly due to Covid-19 those days out could not happen with the Test match being postponed and moved to a "bio-secure environment" played behind closed doors and The Hundred competition cancelled altogether with the organisers preferring to launch the new format when fewer restrictions are in place.
However, there is a ray of light in the form of domestic cricket which from this weekend launched a series of "test events" to see whether they might be able to have spectators in person later in the summer.
One such event is being held at the Oval today and as you can see there are about 1000 spectators there in a ground that can usually accommodate over 25,000.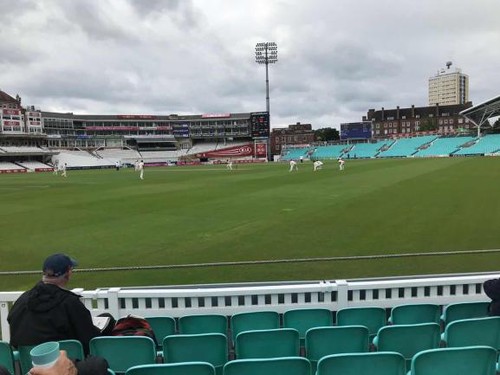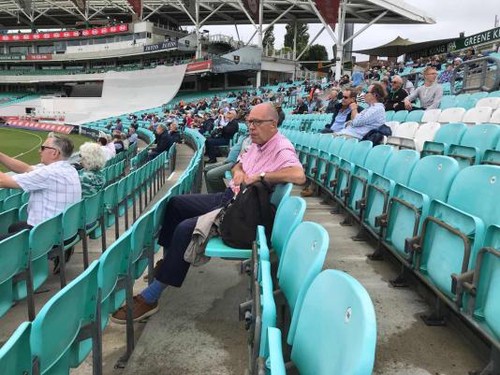 As always the key to understanding any of this is money!
Premier League football alongside most major European leagues returned largely because they couldn't afford to lose the huge amounts of cash that the broadcasters and advertisers would demand back if the league was scrapped with a significant number of games still to play.
Cricket is similar in some respects in that the Test Matches between England and West Indies would have been very profitable for the individual grounds hosting them but overall the loss that both nations cricketing boards would have made had the series not have been aired on live TV would have been catastrophic in financial terms.
TV revenue for domestic cricket isn't such a big issue. Some limited overs domestic games are shown here on TV but by in large it is the crowds that competitions like the T20 blast draw in that keep the smaller regional clubs afloat. Therefore, in reality if cricket at that level were to return it would almost certainly need to have some paying spectators or otherwise be run at a massive loss.
Unfortunately the match at the Oval today between Surrey and Middlesex was for members only. When I'm retired and have enough time to make full use of the membership then I'll probably join the ranks of middle aged men in the old pavilion but until then it's just my dad who was able to go along today and take the above pictures.
Here's hoping for a return to better times as per my visits to the cricket over the past couple of seasons.