So following my post from yesterday and the general outcry from the English cricketing faithful, Keaton Jennings has been dropped for the 2nd Test Match against the West Indies and one can only presume that baring a stellar start to the domestic season, injury to other players or else the complete loss of form of Burns and Denly then he won't feature again for England this summer. So the new man who is actually an old man, is Joe Denly, first capped by England way back in 2009, he made his initial come back into the T20 squad and now he's been given a crack at the whip at opening the batting in Tests. I mean why not, everyone else in the country has been given a chance! Forget the fact that he doesn't actually open the batting in 4 day domestic cricket, I mean these are mere details, what could possibly go wrong? The sense of desperation being shown by Baylis, Root and the England selectors is palpable. I wonder what odds you would get on Chris Woakes turning out to bat at number 3 by the end of the year? I'm only half joking, it really wouldn't surprise me!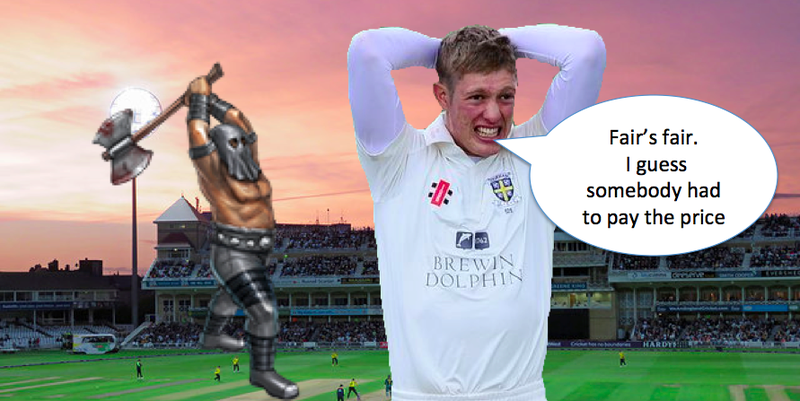 You've got to feel for Jennings to some extent, no he's not been great but then again nor have quite a few others in the current side, many of whom are trading off former glories. Denly now has 2 Tests to show that he should be the man tasked with seeing off Starc and co this summer. Of course, this kind of chopping and changing in the lead up to an Ashes series is hardly unique and it generally underlines the fact that England are still desperately searching for the answer to a question that was possed some years ago. Have they cracked the riddle by calling up Denly? Time will tell but I very much doubt he is a player that the Aussies or even for that matter the West Indian quicks are overly concerned with.

Beyond that Adil Rashid, the man whose selection generally offers about as much impact as Teressa May's negotiating skills in Brussels has returned home for the birth of his child. Into the 12 man squad as a straight swap comes Jack Leach and it seems likely that the major selection decision will be between whether to play 2 spinners or a 3 man seam attack. The only other plausible alternative would be to drop Ben Foakes and play all 5 bowlers with Curran promoted to number 8. However, you get the sense that with the fragility of England's top order the coaching staff are unlikely to make such a bold move.
The game is due to take place at the North Sound or Sir Vivian Richard Stadium in Antigua. England last played here in 2015 and failed to turn a 1st innings advantage of 104 into victory following stubborn resistance from the West Indies and particularly Jason Holder who made an unbeaten 100 to salvage a draw for his side. A year later and India scored 566/8 dec before Ashwin went on to spin them to an innings victory and then in 2018 West Indies inflicted a humiliating defeat upon Bangladesh who were bowled out for 44 in their 1st innings of the 1st Test of their tour, sound familiar? I'd imagine we'll see some pace in the wicket but in general, it will be one where batsmen should be able to score once they get in.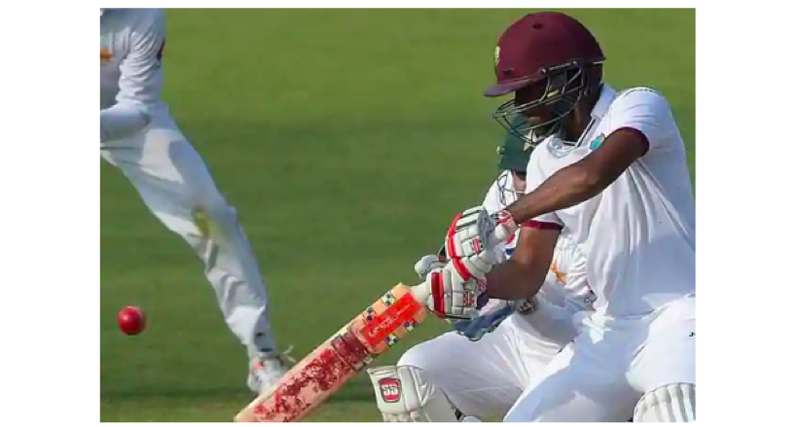 For the West Indies, I guess the big risk is in playing Shannon Gabriel who couldn't bowl his full quota in the 2nd innings due to a bruised toe. It wasn't necessary for him to do so anyway but England must target his and Joseph's recent poor injury record and look to put the West Indies bowling attack under some pressure. Shane Dowrich who was unable to keep wicket after his 2nd innings century is likely to return to his rightful place behind the stumps and so barring any last minute mishaps the West Indies will have the luxury of playing the same 11 from the first match. Perhaps the most pressing question is how the Windies will respond to such a dominant performance in the 1st game? This is a young side with some undoubted talent as highlighted in my preview post. However, they are not used to being in such a position and with youth often comes inconsistency. England will hit them hard in this match, of that there will be no doubt and this West Indies side will need to fight hard to maintain their position on top.
Review of 1st Test Betting Predictions
Overall I made an ROI of 298% on my betting tips from the 1st Test - yes, you really need the dev team to add cricket to betscorum so that I can make you rich. Email them now!
Much of that profit was off the back of my call for Jason Holder to win MotM @ 17.0 which he did following his unbeaten double century in the 2nd innings - Thanks Jason $$$$$$$$$$$
Even without that big win the various other bets on head to head results brought me out at 24% ahead so all in all a pretty good game.
Betting Picks for 2nd Test
Again, I'm using Unibet on this one as it tends to offer the best variety of lines on matches.

Match Specials
I'm going to go with the match to finish in session 1 of Day 4 again. I lost this bet last time around but as much as anything that was to do with the way the West Indies batted in their 2nd innings. At the half-way point a finish on Saturday morning was looking distinctly possible. Odds of 7.5 this time around
Understandably from the last game, Holder's odds of winning MotM have come tumbling down but I'm going to stick with my other pick from last week, Jos Buttler who remains at odds of 17.0
Head to Head (1st innings only)
I'm going to go with Shane Dowrich @ 2.0 to continue his fine form from the 1st match and score more than Engand's Ben Foakes
Kemar Roach was impressive in the 1st Test whereas Anderson lacked penetration at times in the 2nd innings. You can back Roach to take more 1st innings wickets than Anderson @ odds of 2.10
Assuming Broad plays for England, I'm sure he'll have a point to prove and with Gabrielle potentially carrying an injury I'm going with Broad to take more 1st innings wickets than the big West Indian @ odds of 1.96
Top Player Picks (1st innings only)
Top order players have historically done well here and Kraigg Brathwaite made a hundred at this ground last year so I fancy him to get runs again. You can back him as WI highest run scorer in the 1st innings @ 5.0
I'm going to hedge my bets with England's top wicket-taker in the 1st innings. More often than not Broad (4.34) or Anderson (3.5) will lead our attack in that respect.