Time was when a tour to the West Indies would have had English batsmen quaking in their boots to the extent that you could expect a few of them to have dropped out with mystery injuries by this point - better to fane a hamstring injury than have your nose rearranged by some of the most hostile fast bowlers on the planet.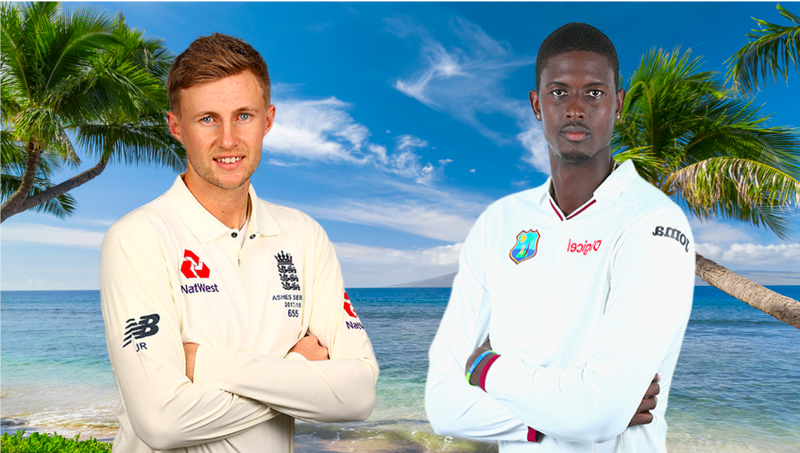 Times have changed. England arrive in the Carribean as firm favourites for this series having won 8 of their last 9 Test Matches, a run of form which has seen them rise to 3rd in the ICC rankings. At the other end of the table lie the West Indies who find themselves ranked 8th out the 9 regular playing Test nations, just a point ahead of Bangladesh whom they have just been resoundingly beaten by in a 2 Test series. It's not the best time to be a West Indian cricket supporter and it hasn't been for some time and yet despite, the Windies steady decline over the last couple of decades England have still found the sundrenched calypso islands a difficult place to win in to the point that since 1968 they have managed just a single series. Surely it's time for that record to be improved upon?
2019 - A massive year for English cricket
Perhaps in recent meetings England could be accused of taking it a bit easy against the West Indies. The last series played in Blighty saw England come out eventual 2-1 winners albeit having received a bit of a shock to the system when the West Indies won the 2nd Test after Joe Root's declaration. Similarly, on their last tour of the Caribbean, England held a 1-0 series lead going into the final match of series and despite an Alaistair Cook century giving them a 1st innings advantage they capitulated in the 2nd to allow the home side to take a memorable 5 wicket win and level the series 1-1.

I've written before about England's general inability to start well in series and this group of players must ensure that they are up for this tour from the off. They really should be given that 2019 could be a hugely significant year for English cricket. It starts with the World Cup in June which is being played on home soil and for which England will be one of the favourites to win their first major 50 over tournament. That is then followed up with the Ashes during which we will be chasing a 5th straight home series victory against the same Aussie team that thumped us 4-0 in their back yard this time last year. The history books are written based on the results of summers such as these and the first point of call for this England red ball team will be to sort out it's best 11 in preparation for the summer ahead.
Team selection
Despite the success of our pre-Christmas tour of Sri Lanka, the Test side, in particular, seems to have emerged with more questions than it did answers to the key problems of personnel and general team balance.
The top 3 is still a shambles by any definition of the word. Keaton Jennings was brilliant in one Test before returning to do his best impression of a rabbit in headlights for the remaining games. Rory Burns looked ok at times but also seems to be one of those batsmen with an uncanny knack of finding new and wonderful ways of getting himself out. While it's difficult to know exactly what pitches will wait in store for England on this tour, I think that we can comfortably say that our opening batsmen will actually have to face some pace bowling in the Caribbean which was rarely the case in Sri Lanka where the home team generally selected just 1 seamer in their attack. We've just seen the likes of Pujara and co. successfully blunt the Australian pace attack but have no doubt about it that was done as a result of hard work and pinpoint technique against the likes of Starc, Hazlewood and Cummins. England's openers need a big series here against the Windies in order to give them at least a bit of breathing space when the main event begins later this summer.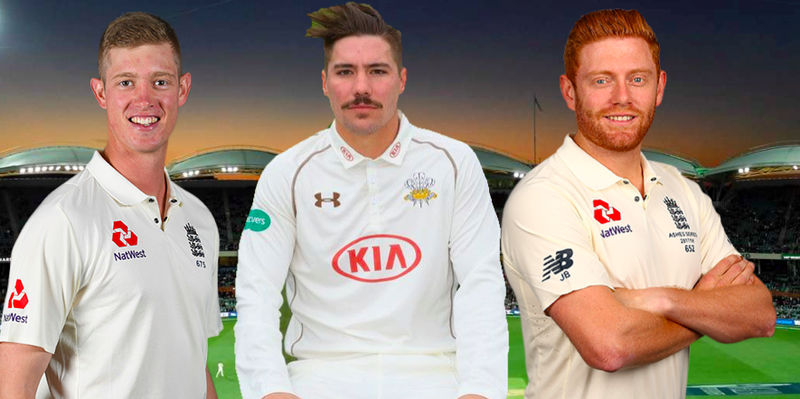 Then of course there is the question of the number 3 spot. If you have a British passport, are in possession of your own cricket bat and have yet to bat number 3 for England then please email the ECB immediately because you are probably due for a call-up. Jonny Bairstow looks likely to continue in the role that he adopted in Sri Lanka and he seems to hit the ground running after Christmas with a 98 in one of the warm-up matches. Regardless of his performances here, the question will remain as to whether Bairstow can bat this high against the very best bowlers in conditions when the ball does a bit. For me his technique of staying leg-side of the ball makes him too susceptible on both edges of his bat and as such he shouldn't play any higher than number 5. However, England's management seems determined to shoehorn him, Buttler and Foakes into the same team and in doing he becomes the lastest middle order player to be asked to bat out of position.
Maintaining Bairstow at number 3 also suggests that England will look to play in the same aggressive manner with which they did in Sri Lanka. This is all very well when it comes off and against weaker opposition, England have generally had the depth in their batting for them to be able to keep on spinning the wheel for long enough that eventually, they will come out double tops. Again the question remains will it be enough against the best teams and will any success in this series be something of a false omen for the Ashes to come?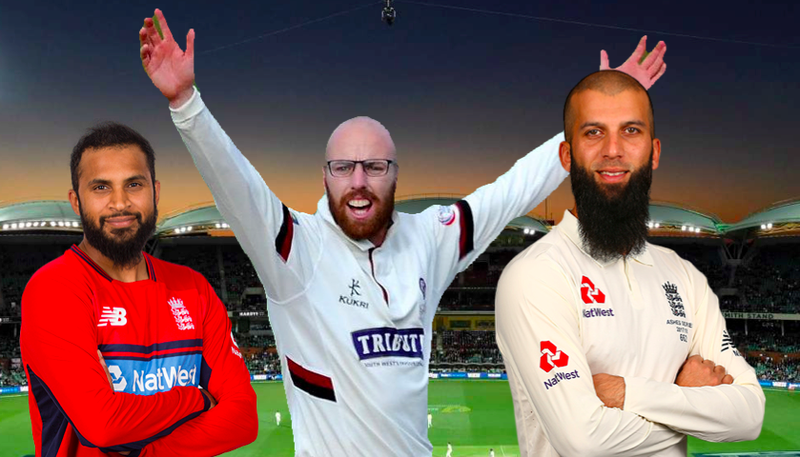 Elsewhere the question remains as to how England will balance their bowling attack and how many spinners might they deploy? I think it's a given that we won't see 3 slow bowlers picked at any one time but it's not out of the question that England might pick a spin bowling duo for at least some of the games on this tour. If so it'll be interesting to see which combination they go with and who might hold the rank of senior spinner. Jack Leach was undoubtedly the most accurate and economical of the spinners in Sri Lanka but it is unlikely he would be given as bigger workload outside the sub-continent and his selection would be very much seen as a bowler who could "hold an end up" as opposed to blowing sides away in the 2nd innings. In that respect, Adil Rashid is more of a wildcard option and England seemed happy enough to carry him for much of last summer even though his opportunities to influence the game were limited. It is likely then that Mooen Ali has regained his mantle as England premier spinner despite having been dropped from the side this time last year following a woeful Ashes. For me this makes the most sense as Moeen has proven him time and again to be particularly adept with the Duke ball which will be used in this series and of course in England's home matches later in the year.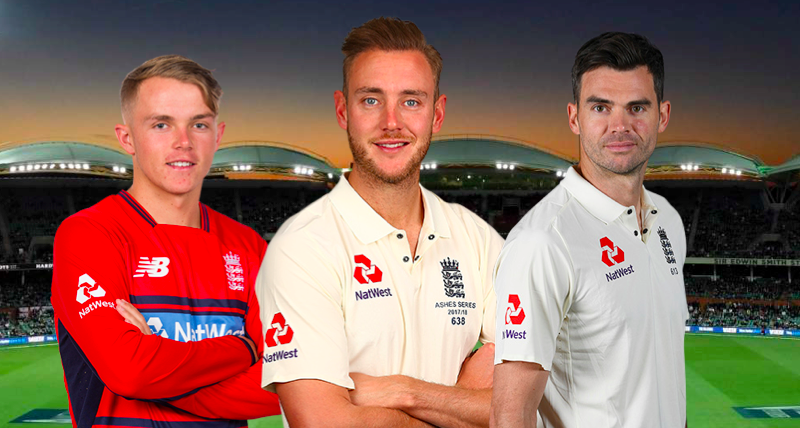 With Broad very likely to come back into the side to partner his old mate Jimmy Anderson then it just leaves the question as to who England will pick as the 3rd seamer. Sam Curran has probably done enough to keep his place and despite bowling just 15 overs in the 2 Tests he played in Sri Lanka, he once again added very useful runs in both matches. For his part Chris Woakes bowled well in one of the warm-up games and he will be pushing Curran all the way for a spot in the final 11. Broad took a hattrick in one of the warm-up games and generally looks to have good fitness and rhythm going into the series. If England do select a 2nd spin option will they drop the ageing Broad in favour of the young all-round abilities of Sam Curran? You can guarantee he won't be pleased if they do!
My predicted 11 for the 1st Test is as follows
Burns
Jennings
Bairstow
Root
Stokes
Buttler
Foakes
Ali
Curran
Broad
Anderson
West Indies - Not to be underestimated
Despite the West Indies lowly ranking and the fact that they were recently beaten 2-0 by Bangladesh, they are not a team to be underestimated. They won 3 of their 5 home Tests last year and while there are some very obvious holes in their squad there are also a few players who on their day could do some real damage to England, particularly if we don't take them seriously enough from the off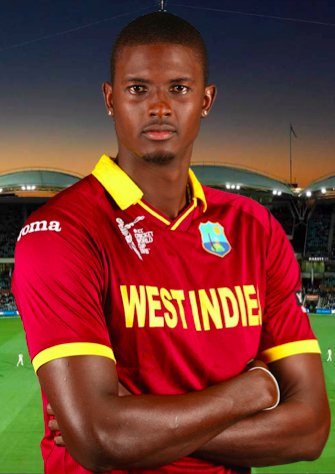 Jason Holder
The West Indies captain has developed into a genuine all-rounder and despite his tender years a good leader for a squad that has all too often torn itself apart with political infighting. Any player that can average over 30 with the bat and under 30 with the ball is not to be sniffed at, especially one who has done so in a failing team. England know all about Holder's ball striking ability after the unbeaten century he scored on their last tour of the Caribbean. He has scored most of his runs batting at 8 but I believe that he has the technique and temperament to play at 6 or 7 at some point in his career.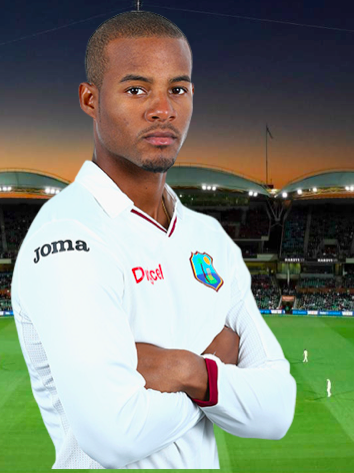 Shai Hope
1 Test Match and 2 brilliant hundreds brought the West Indies a rare and unexpected win away from home against a major Test-playing nation. Surely this was to be the birth of another batting prodigy from the Caribbean? There is no doubting Shai Hope's ability as he proved 18months ago at Headingley but he has failed to kick on since that match averaging just 20 in the Tests he played in 2018. He doesn't have a point to prove against England per se but another lean year will bring the obvious accusations that he is nothing but a a one-game wonder.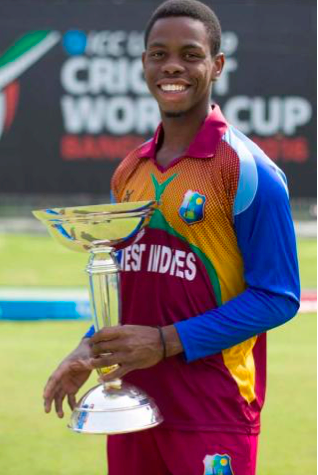 Shimron Hetmyer
While it's frustrating to see so many West Indian cricketers turn their back on the national side, the one advantage it does offer is that a lot of young talent gets fast tracked into the Test side. The latest is Shimron Hetmyer a former U-19 captain and a player who has already made enough of a mark in white ball cricket to have earned himself a handsome payday in the IPL this year. Runs here against England would do his burgeoning reputation no harm at all but the real question will be whether he decides to stick with his country rather than chasing the big bucks in franchise T-20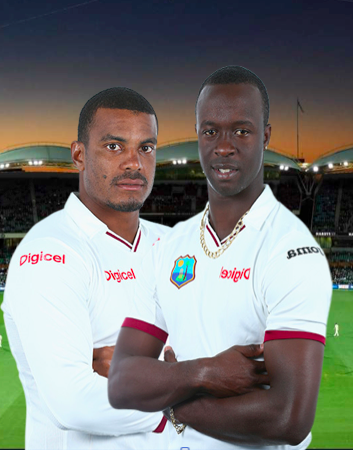 Gabrielle and Roach
These 2 have more than enough pace and hostility to give England's frail top-order a good test over the next few weeks. Gabrielle is a beast of man capable of generating bounce from even the flattest of wickets. His main problem is his fitness both within matches (he can't bowl extended spells) and between them as his injury records demonstrates. Similarly Roach's career has been blighted by injury but the last couple of seasons have seen him return to somewhere near his best. His skiddy action is the perfect foil to Gabrielle's heavy ball.
Betting Predictions
I've done pretty well with my last couple of series predictions particularly in terms of player performance with Jack Leach and Marcus Harris both bringing me wins at some nice long odds.
Paddy Power is offering a range of odds on outcomes in the series as a whole
England should win this series but as mentioned above they've not always found the favourites tag easy to live up to when touring the Caribbean and the better odds definitely lie in the draw with Paddy Power offering 8.5 on the sides ending all square.
Royston Chase offers good value to be the West Indies top runscorer in the series at 7.0 (Paddy Power). If as has been reported the home side are going to try and produce wickets with a bit of life in them then it may be that the middle order is where the runs are scored and Chase is one of the more consistent performers for his side at present
For England perhaps the most bizarre odds are on Sam Curran who is a 100/1 shot to be the top scorer. Given his abilities with the bat and the inconsistency of the English top order, those odds look way too long and while he's likely to find himself batting at 8 or 9 in this series you'd be a brave man to bet against him making some kind of impact. Elsewhere, England's most consistent player of 2018, Jos Buttler also offers a good price at 9.0.
Bowling wise things become a little tougher. Kemar Roach is the West Indies most consistent bowler and despite the relatively short odds I'd back him at 3.75 (Paddy Power) to be the leading wicket-taker.
For England, none of the seamers offer very good value for money and perhaps Moeen Ali at 5.0 (Paddy Power) is a decent bet to be able to open up some of the wounds that the Windies suffered against spin on their recent tours of India and Bangladesh.

Looking at some of the odds for the 1st Test alone. You can get both Jason Holder and Jos Buttler at 17.0 (Unibet) to be man of the match at the Kensington Oval. You can also get some remarkably long odds of 11.0 on the game finishing on Day 4, session 1 (Unibet). To put that price into context the odds of the game finishing at any time on Day 3 are 4.75 and for it to finish on Day 4 session 2 the odds are 7.0. I'm not sure why there is such great value in the odds for it to finish on Saturday morning? I'm also backing Kemar Roach to take over 2.5 wickets in the 1st innings at 3.0 (Unibet)
There are also some nice little head to heads on offer via Unibet
In Bowling terms you can go with
Kemar Roach to take more wickets than Ben Stokes at 1.8

Moeen Ali to take more wickets than Jomel Warrican at 1.96

In Batting terms you can go with
Kraigg Brathwaite to score more runs than Keaton Jennings at 2.1

Darren Bravo to score more runs than Jonny Bairstow at 2.0

Royston Chase to score more runs than Ben Stokes at 2.0

All the above are based on 1st innings wickets and runs only