I've been thinking about writing this blog for about as long as I've been on the platform but decided to save it for now, less than a week before Australia begin their first home Test series since the ball tampering scandal of March 2018.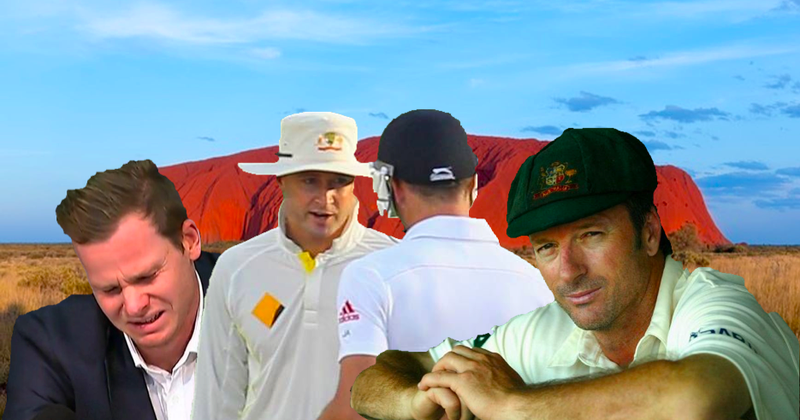 Having lived in Australia myself for the best part of 5 years, I can tell you that in the normal run of events a visit by India, the number 1 ranked team in the world, would be generating a great deal of excitement amongst the public. This anticipation alongside a sense of certainty in the outcome of the result in favour of the home team would be built up further by the press as well as former and current cricketers who would be unanimous in their backing of the Aussie team. As an Englishman, we've seen it all before! An Ashes series in Australia doesn't start when the first ball is bowled, it begins when we board the plane.

Thereafter the sledging, the mind games and the general hostility would build to a deafening crescendo so as to ensure that by the time the cricket actually gets underway most visiting teams were already suffering from the sporting version of shell-shock.

All in all Australia has prided itself on being a sporting nation who plays the game hard and if you are not up for the challenge and ready to give as good as you get then you're going to be steamrollered! Generally speaking, teams don't just tend to lose in Australia they disintegrate under the pressure and ferocity of the local support and the "feral" attitude of the players on the pitch. Australia you might say, is no country for gentle men.
Did the aggression go too far?
Short answer, yes, it did go too far. When this time last year we heard Nathan Lyon talking about how he hoped that the most recent Ashes series would end some the English players' careers then that was too far. When England's Moeen Ali reported that an undisclosed Australian player had referred to him as "Osama" then that was too far. When Michael Clarke told Jimmy Anderson to "get ready for a broken f*#%ing arm" then that was too far.
My overiding memory of the Australian sides lead by Mark Taylor, Steve Waugh and Ricky Ponting was that whilst these teams and the men within them were combative and in your face they still held a high regard for sportsmanship and fair play. Indeed during his tenure in charge, Steve Waugh with Ponting as his vice-captain, helped to author a paper called the 'The Spirit of Australian Cricket' which above all else sort to educate all cricketers in Australia whether they be future international captains or just guys playing at their local oval about the laws of cricket and beyond that how to play the game in the right spirit. Again, looking back to my own childhood experience of living and playing cricket in Australia, I can vouch for the notion that we were encouraged to play hard but that we always found time to socialise and have a BBQ with the opposition after the game. There is nothing inherently wrong with wanting to win and giving it your all when playing any sport as long as you can shake hands at the end of the contest.
Of course, one could always make the argument that it's easier to play fair and honest when you are winning and through the late 90s and into the early part of the 20th century, Australia were by far and away the number 1 side in world cricket. Is it any surprise then that the level of aggression and the desire to win at all costs appears to have grown as the side's success in the sport has waned?
Have Australia overcompensated in trying to be nice?
The way the cricketing world reacted to sandpaper gate is perhaps testament firstly to how much the Australian cricket team was disliked across the globe for it's perceived overly aggressive and boorish behaviour but is also evidence of how quickly certain news stories can spin and inflate in the modern world of social media and inter-connectivity.
During Australia's Ashes victory earlier this year, several English players were upset by their treatment by the Aussie team and press including Jonny Bairstow for the supposed headbutting incident and also James Anderson who the Australians themselves accused of balling tampering. From that win, Australia went straight into the Tests with South Africa which was a particularly bad tempered affair that included players fighting on their way back to the dressing room, Australians exchanging heated words with supporters and culminating in Cameron Bancroft's failed attempt at trying to hide a piece of sandpaper down his trousers which the Australian team initially tried to cover up. Given all these factors it won't come as much surprise that there wasn't a lot of love left in the game for that particular set of Australians and as such, players (current and former), media outlets and fans around the world took great joy in tearing chunks out of the young men involved. However, does that mean that the players were justified in being given such lengthy bans? Ball tampering is hardly a new crime and even within relatively recent history you can find examples of players from almost every cricket playing nation who have been caught in the act and yet not received punishments to the extent that Bancroft, Warner and Smith did.

For most of the Australian public (including their Prime Minister) it seems as though the very idea of the side be involved in such underhand tactics was itself almost unbelievable and certainly unforgivable. The aforementioned competitive intent with which Aussies play any sport is not only linked to their will to win on the field, it makes up a huge part of their national psyche and self-image. The actions of the cricket team last March brought dismay and disappointment to an entire nation and it is perhaps this outcry more than anything else that lead to the Australian authorities deciding to hand out such a severe punishment.

Beyond that punishment has been a very obvious push to ensure that the Australian cricket team is perceived as being "nice". Their recent encounters have seen little to no verbal exchanges or sledging taking part, new captain Tim Paine, is quiet, well spoken and generally respectful to opposition and by in large you would hardly know that an Australian team was touring your country such has been their ambition to let their cricket do the talking. Of course, the one massive issue that now remains is that the results that have followed this re-branding have been pretty awful (as shown in graphic above) raising the question as to whether Australia have been too keen to appear as a nice team as opposed to a successful one.
Where next for Australian cricket?
This week new Australian captain Tim Paine released a pact that has presumably been approved by Cricket Australia and Australian coach Justin Langer. The pact called for Australian fans to ''compete with us, smile with us, fight on with us, dream with us''. If you've just noticed a little bit of sick come up in the back of your throat then you are not alone in your reaction. Former Aussie captain Michael Clarke's response to the above statement was as follows
Now there's an Australian! In all honesty, as much as I love beating the Australians I want to do so when they are at their fiery and belligerent best. The 5-0 whitewash we put over them this spring when they came over for an ODI series was like watching men against boys. An Ashes series, just like any good sporting contest, needs to be hard fought. Clarke is right, you don't have to be liked to be successful but you should respect your opponents and act in a way that earns you respect in return. Rolling over and having your tummy tickled won't get you respect, instead it will turn a proud sporting nation into a laughing stock as appears to be the case here.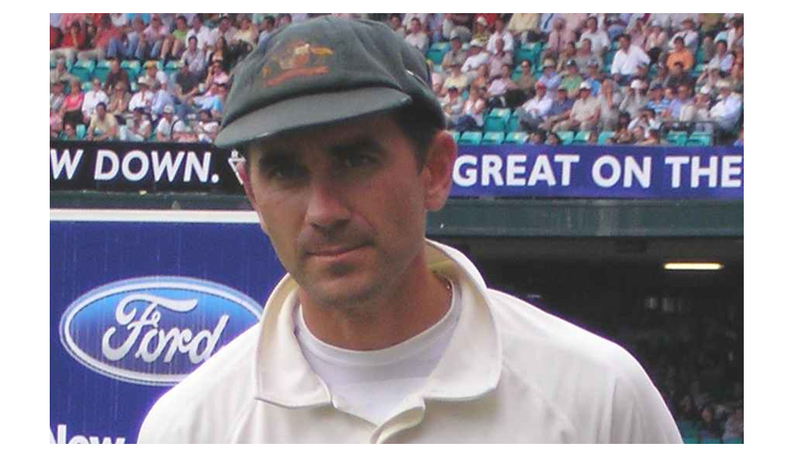 The next 9 months represents a massively important period for Australian cricket. The Aussies start a series next week against India, the number 1 ranked side in Test cricket but a team that has never in their history won a series down under. From there we head into cricket's showpiece tournament, a World Cup in England which is quickly followed by an Ashes series in the same country. Australia must at the very least show the kind of fight that they have been renowned for over the years or risk falling behind the other leading sides in the short to medium term. Of course, actions will ultimately speak louder than words and the above "pact" will become fairly irrelevant if and when Australia start winning again. Justin Langer has a massive job on his hands to get those results but I have always been a big fan of his as a player and now as a coach. Langer is a proper Aussie cricketer, a man who is hard as nails but who played the game in the right way. My hope is that the Australian authorities will leave him to shape the side and forget about trying to build a brand that seems at odds with Australia's rich sporting heritage. Langer's ability to build a genuine, match winning ethos amongst the squad, reintegrate Smith and Warner in to the side and keep the highly talented barrage of fast bowlers Australia have at their disposal fit, will all be crucial in determining the direction and image of Australian cricket in 2019 and beyond.