I may well organize another fantasy league for the World Cup that starts the week after next but of course, such leagues generally add restrictions on the players that you can choose usually by putting a value on them or not allowing more than a certain number of players to be selected from any one nation.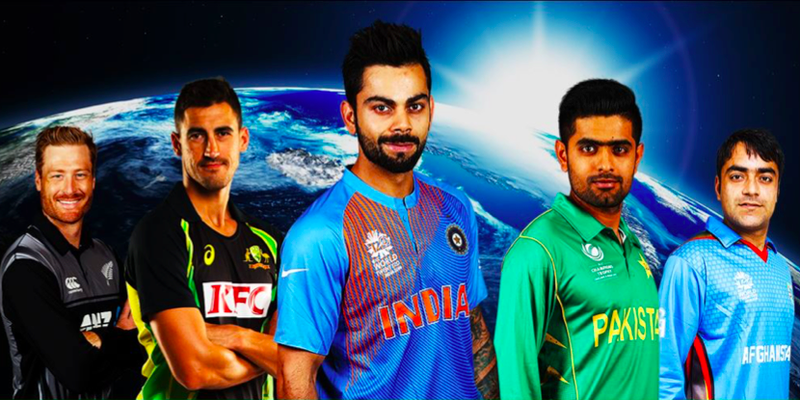 The bellow is my dream 11 ODI cricketers with no restrictions imposed. Please feel free to tell me who you would have chosen in your team and why?
Rohit Sharma
He might have had a fairly average IPL by his high-standards but Rohit "The Hitman" Sharma is surely one of the most dangerous ODI players ever to have graced the game. Since the last World Cup, Rohit averages 61.12 with the bat having amassed 3790 runs in that 4 year period. His partnership with Shikar Dhawan supported by Kohli at first drop means that India have probably the strongest top-order in the competition. I think that 50 over cricket is the best format for Sharma who is a stylish stroke-maker as opposed to a brutal slogger of a cricket ball. With the pitches looking very flat and the ball offering very little swing then opening the batting is the place to be with the fielding restrictions meaning he should get full value for money from those elegant drives. Of course what we also know is that when he gets going he often goes big, very big!
Jonny Bairstow
Bairstow has had to bide his time and work exceptionally hard to be given a spot in this talented England batting line-up. Even in 2017 when England hosted the Champions Trophy in preparation for the World Cup, Bairstow was no more than a squad player filling in for batsmen up and down the order. However, when he finally did get an extended run in the side as an opener he has delivered some remarkable stats, including 7 centuries in his last 35 innings. He is particularly brutal in English conditions with the last 2 summers seeming him crash 919 runs at an average of over 70 and a strike rate of 120+.
Virat Kohli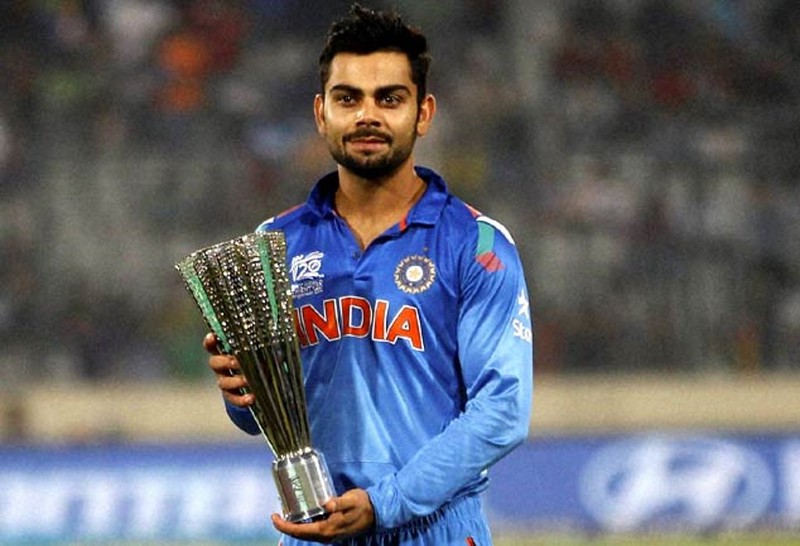 A run machine and obvious choice for any dream 11 is India's captain. He averaged over 100 in ODI cricket last year and is the leading run scorer in the 50-over game since the conclusion of the last World Cup during which time he has scored an incredible 19 centuries. He answered his critics in England last summer by overcoming the swinging ball and with the white Kookaburra unlikely to trouble him this year you can bet that he will be amongst the runs in this tournament too.
Babar Azam
It's difficult to say that this could be a breakthrough tournament for 24-year-old because he has already achieved so much since his debut in 2015 but as is the case with a few Pakistani players at present they are flying under the radar as opportunities outside of the UAE and in big-money franchise cricket continue to elude them. The stylish right-hander averages over 50 in both 20 and 50 over cricket and indeed he's ranked number 1 in the world in iT20. He obviously enjoys playing in England as his stats from the recently completed ODI series show. He also scored a half-century in the T20 international between the 2 teams and another hundred in a warm-up match so he comes into this tournament in a rich vein of form.
Eoin Morgan (captain)
Virat Kohli might disagree but who better to lead your dream 11 than the man who has overseen the transformation of English white ball cricket from laughing stock 4 years ago to world beaters coming into a home World Cup. In fact, Morgan is everything that Kohli isn't as a captain! He is quiet, calm and unassuming but underneath that placid veneer is a competitive nature and will to win that every Englishman will hope to see drive the team to their first major 50 over trophy. Beyond his leadership abilities, Morgan also has just as much right to appear in this side as a batsman having scored over 3000 ODI runs for his team since the end of the last World Cup at an average of 46.75 making him the highest run scorer for a player who doesn't regularly bat in the top 3 in the last 4 years. The question is can Morgan deliver those kinds of numbers on the biggest stage with his World Cup average to date just a meager 17.
Jos Buttler
Why him and not Dhoni? Well because Buttler has the 2nd highest career strike rate in the history of ODI cricket and while Dhoni may be a legend of the game, Buttler has now surpassed him in terms of ball striking ability and variety of shots. The man is something of a freak and a genuine 360-degree cricketer making him almost impossible to bowl to once he is in. He has scored the 2 fastest centuries since the last World Cup in 46 balls and 50 balls respectively but his return to form in the Test Match arena as well as an amazing rearguard hundred against Australia this time last year also underline that he is more than just a big-hitter.
Shakib Al Hasan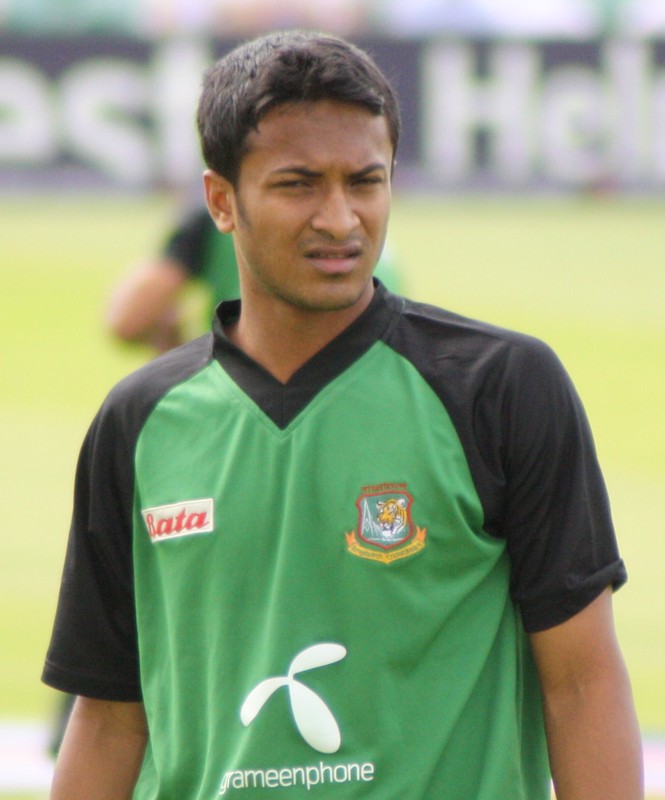 With a batting average over 30 and a bowling average under 30, the Bangladesh left-armer meets the gold standard of all great all-rounders. He is currently ranked 33 in the world as a batsman and 29 as a bowler. For this team it's his miserly left-arm spin that I particularly rate and he is capable of holding up one end throughout the middle overs while others search for wickets.
Rashid Khan
The top ranked spinner in world cricket, Rashid Khan has blown away all comers since his debut in 2015 with 125 wickets at an average of just 15. It's difficult to believe that the guy is still only 20 years old which begs the question how much better can he get? This tournament will prove an interesting challenge for Rashid who is much more used to bowling on the slower wickets of the sub-continent where his fast fizzing leg-breaks and googlies are most effective. In England tossing the ball up and giving it a little more flight can also be highly effective weapons and the youngest will need to learn that quickly. Also, a very handy striker of a cricket ball should you need a few extra runs in the last 5 overs.
Kagiso Rabada
Arguably the best strike bowler in world cricket right now, Rabada can take wickets at all stages of the game and he is coming off the back of a great IPL. Perhaps the only concern for him and South Africa is the amount of cricket he has played given that he is such a key component in all formats for the Proteas. It's a testament to how established the 23-year-old has become in world cricket that it's difficult to believe that he didn't play in the last World Cup but in between competitions he is striking at almost a wicket every 5 overs. Given his penchant for the big stage it wouldn't be surprising if he maintained or improved those figures this summer.
Trent Boult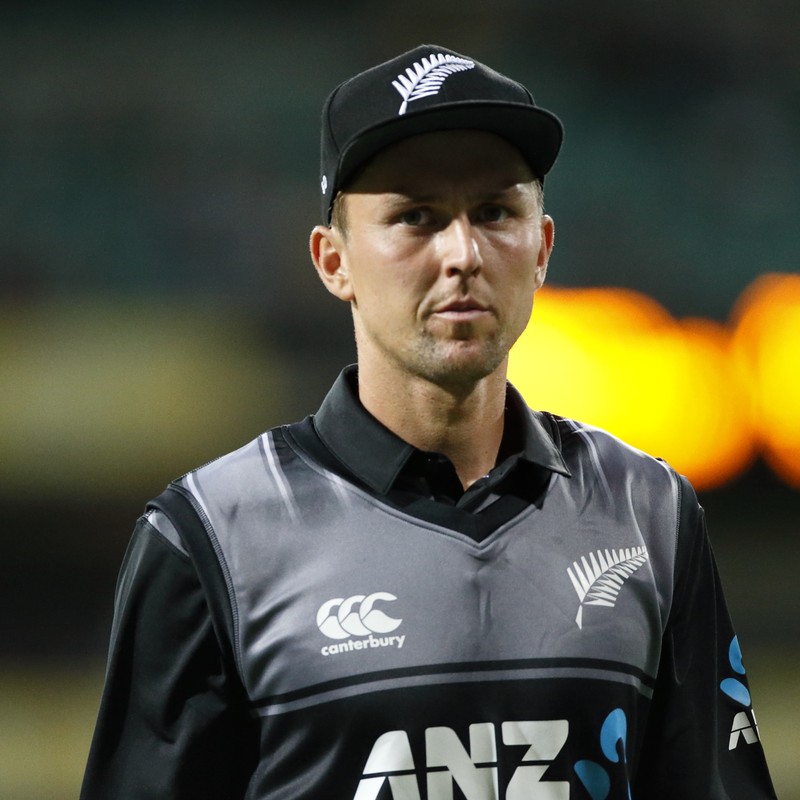 England have decided not to go for a left-arm seamer in their squad, a decision that may yet come back to haunt them, but I want one in mine and I think the New Zealander Trent Boult is the perfect foil to the other 2 quicks in the team. By no means slow, Boult's game is built more on accuracy and movement than it is express pace and it is that change of angle that is absolutely key in this form of the game. He has maintained a strike rate of under 30 in each of the last 4 calendar years while also going at less than a run a ball in the same period. If we do get some overcast conditions and the Kookaburra ball offers a little swing then expect him to take full advantage
Jasprit Bumrah
Might 2019 be Bumrah's World Cup? He's had a fantastic last 18 months in all formats of the game leading up to this competition. His performances in the Test arena have been exceptional since he made his debut in 2018 but limited overs cricket is where he has always been strongest. His 2 overs at the back end of the IPL final demonstrate that this is a man who is currently at the peak of his powers both in regards his natural pace and variety but also his understanding of the game situation and his ability to deliver on his key skills when most needed. One of the first names on any dream 11 team sheet in any format of cricket right now.
Final 11
Rohit - Bairstow - Kohil - Babar - Morgan - Buttler - Shakib - Rashid - Rabada - Boult - Bumrah
Who would be in your dream team for the World Cup?