No sooner had the County Championship season started than it has finished or more accurately taken a back seat as the country and the cricketing world in general begins preparations for the 50 over World Cup that will be held in England this summer.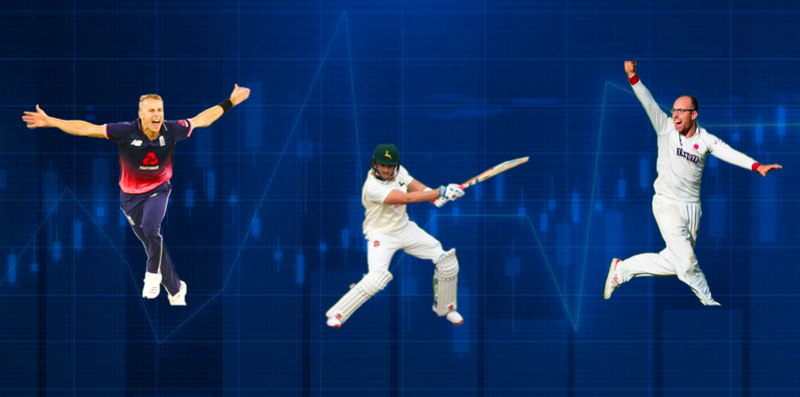 Of course, following that World Cup is an Ashes series with England looking to win back the famous urn and keep their strong home form in recent Tests against Australia going. As such, these 2 rounds of county games have been the first and now the last chances (at least for the next 5 weeks) for some players to show the kind of early season form that could push them into the reckoning for a Test call-up.
The big selection decisions for England's Test side remain the top 3 and the 3rd seamer positions. This is how the candidates for those spots have performed in the opening 2 games
The race for a place in the top 3
Gary Ballance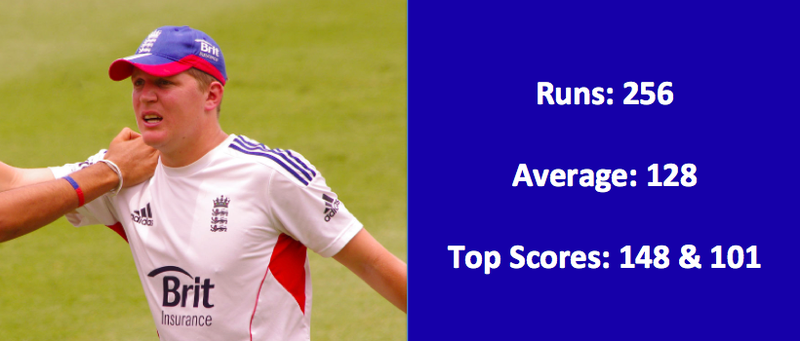 Having scored a 1000 runs in his first 10 Tests, most England supporters would have been hoping to see Gary Ballance batting for England for the next 10 years. However, his frailty against genuine quick bowling and an inability to refine his technique which once found out by international quality bowlers made him something of a walking wicket has put a hold on Ballance's Test career. However, at county level he remains one of the best around, scoring over 900 runs for Yorkshire last year and in doing so passing 10,000 red ball runs across his career. He has started this season off in fine form scoring back to back hundreds batting at number 3 with England captain Joe Root coming in at 4. Despite having played at 3 for England in the past, he would be better suited to batting at 5 and with England not short of middle order options it looks unlikely that Ballance will be given a 3rd chance in the team. Likelihood of recall 10%
Joe Clarke
It seems only a matter of time before Joe Clarke is given his Test debut. The 22-year-old spent the winter captaining England A and celebrated his debut for new county Nottinghamshire with a century in his first innings and 97 not out in his 2nd. The fact that he achieved that in front of England captain Joe Root also won't have done his chances any harm. While undoubtedly a gifted player, what Clarke really needs to show is an ability to score scrappy runs in difficult conditions and his record over the last couple of years suggests he is a bit of an all or nothing type of player. Hopefully, working with Peter Moores and a host of international players at Notts will allow him to go to the next level. Former teammate Alex Hepburn's conviction for rape last week should also draw a line under an episode that threatened to derail a career before it really started. Likelihood of call-up 30%
Ben Foakes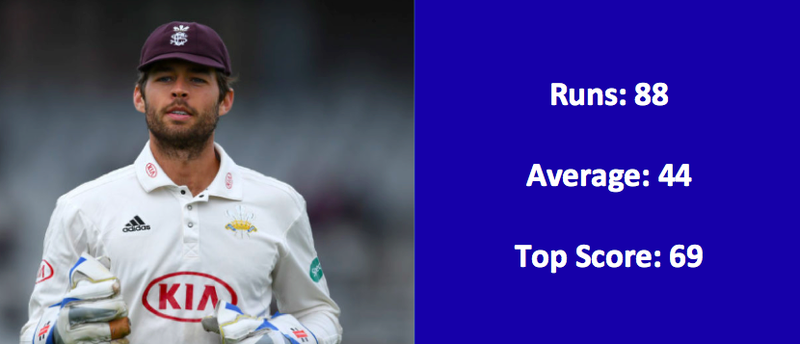 While Foakes wouldn't bat in the top 3 himself, his selection would, as we've already seen, prompt a reshuffle by England that could once again see the likes of Bairstow or Root taking the spot at first down. Foakes paid the price for England's collective failings in the Caribbean having made a fine start to his Test career in Sri Lanka last year. The reality is that England are blessed with any number of wicket-keeper batsmen who can bat 6 or 7 but for the sake of balancing the team they aren't going to be able to select all of them. Foakes is batting as high as 5 for Surrey at the moment and he will need to score a truckload of runs from there to have any chance of unseating Bairstow and Buttler. Likelihood of a recall 30%
James Vince
The Hampshire captain has promoted himself to open the batting in a bid to show that he has what it takes at the top of the order and win back his place in the Test team. He made a decent 40 in his side's opening match victory over Essex but was dismissed cheaply twice as Hampshire came crashing back down to earth with a bump against Yorkshire this weekend. Undoubtedly a talent and a man with a point to prove, there will be many who hope that he can fulfil his promise and turn the stylish stroke play into something a little more substantial. He'll need to find form quickly in May if he is to stand any chance of a Test recall. Likelihood of recall 20%
Haseeb Hameed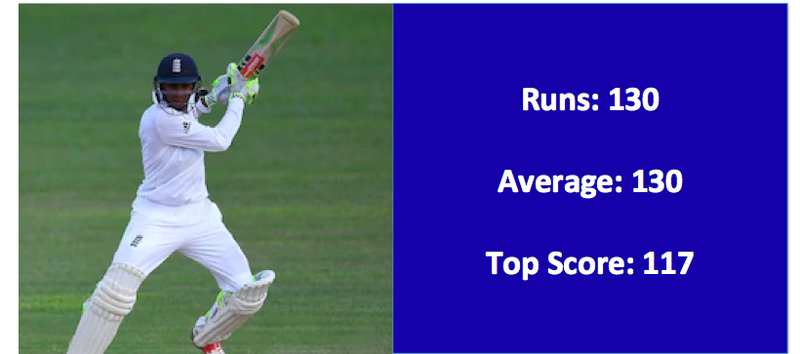 Once regarded as the next big thing for England at the top of the order, many England supporters would hope to see Hameed already established in the Test game following his stellar introduction to the game in India a couple of winters ago. However, injury and then a dramatic loss of form means that Hameed has been left in the cricketing wilderness, often struggling to command a place in his county team let alone for England. He would need to score a lot of runs to convince the selectors that he's ready to come back into the big time and the fact that he is playing in Division 2 does not work in his favour. Stranger things have happened during Ashes summers and England are desperate for openers but you'd have thought that Hameed will need a couple of big summers before being back in the reckoning. Likelihood of recall 10%
Keaton Jennings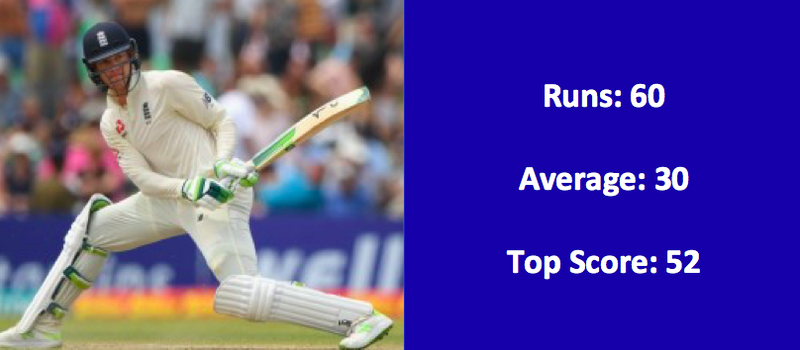 Initially dropped from the side in the West Indies following the 1st Test defeat, Jennings then returned for the final Test of the series to allow Joe Denly to drop to number 3. His century in Sri Lanka demonstrated that in certain conditions Jennings could be an effective performer for England. However, there are still major doubts over whether he has the technique or temperament to open the batting against genuine pace bowling and the likes of Starc, Cummins and Hazlewood will be licking their lips if they see him striding out to face the first ball of an innings for England this year. He forced his way back into the side this time last year off the back of big runs on the domestic circuit and you'd imagine that he will need to do the same again this summer. I give him a slightly higher chance of playing mainly because he is the man in possession and as the above suggests, England have few other options! Likelihood of retaining place 30%
Others
I've not included Rory Burns in this list purely because baring a major loss of form or injury I expect him to take one of the opening births. He's shown that he is a capable player at the highest level with a couple of good starts in his first 6 Tests but what he really needs is a century earlier on in the Ashes to cement his place at the top of the order.
Elsewhere there has been a growing clamour for Burns' Surrey teammate and England's white ball opener Jason Roy to be given a chance in the Test side. Roy has certainly become more consistent for the ODI team of late but he played just 2 matches in the County Championship last season and an injury meant that he was unavailable for Surrey's match with Essex last week. As we saw with Buttler and Rashid last year, lack of domestic red ball cricket does not necessarily limit a player's chances of making the Test team and Roy will be dependant on having a big World Cup for England in order to enhance his chances of a Test debut come July.
Joe Denly who played in England's last 2 Tests is currently to be found carrying the drinks for Kolkata Knight Riders in the IPL. The Kent batsman has made just 1 appearance for the franchise and was out first ball. He looks unlikely to be included in England's World Cup squad so he will get the chance to play some 4-day cricket in May and you would have thought he will need to return to the kind of form that saw him come from nowhere last year to gain an international recall. My feeling is that he's not quite good enough to play at the very highest level but we will see.
Bowling Options
It seems pretty much a given that Broad and Anderson will play what is likely to be their last Ashes series as the fulcrum of England's attack and following a decent winter with the ball, Moeen Ali will probably be selected as England's spin option so the real question is who will be given the role of 3rd seamer or indeed 2nd spinner for the Tests this summer.
Jack Leach
Having had a successful tour of Sri Lanka, Jack Leach was not required for the seamer-friendly wickets in the West Indies but there is every chance that he will be in the reckoning for a spot this summer. After all, England deployed 2 spinners against India last summer in the final 2 Tests and with the Australians often struggling against a turning ball then it may well be an option that they look at again. Leech has built himself a reputation as not just a bowler who can keep it tight and allow the seamers to have a blow but also as a wicket-taking option in the 3rd & 4th innings of the game as he showed again with match-winning figures of 6-36 to seal victory for Somerset over Notts this weekend. Likelihood of recall 50%
Craig Overton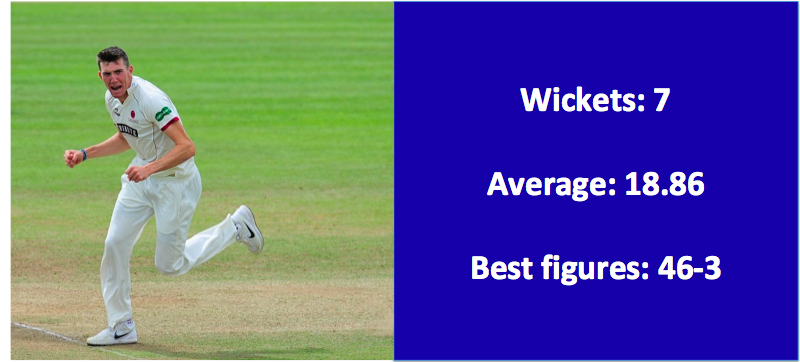 The big man's consistency has already seen him feature for England in both white and red ball cricket and playing for one of the best counties teams in the country at the moment will certainly help his cause. He is still a fierce competitor but that natural aggression seems to have been tempered into something that could be effective on the international stage. England have tended to pick traditional, skiddy swing bowlers in their home conditions but at 6ft 5" Overton offers movement through the air, off the pitch and a bit of bounce. He's already tasted some early success against Australia albeit as part of a beaten side and I'm sure he'll be looking to make amends for that. Likelihood of recall 20%
Tom Curran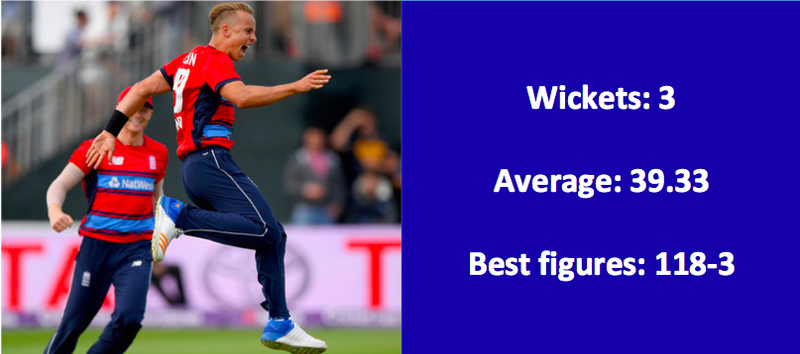 While his younger brother was making headlines for England, Tom Curran was putting in a promising display to help Surrey win the 2018 County Championship. He has flitted in and out of the ODI & T20 squads since then but it would be foolish to view him as only a white ball option for England. I was at The Oval last week to see him claim 3 early wickets and put Surrey on top against Essex. He then bowled well on Saturday and was very unlucky not to add to his haul finding the edge of the bat on multiple occasions only to see the ball fly throw the slips or drop just short. Likelihood of a recall 10%
Jamie Porter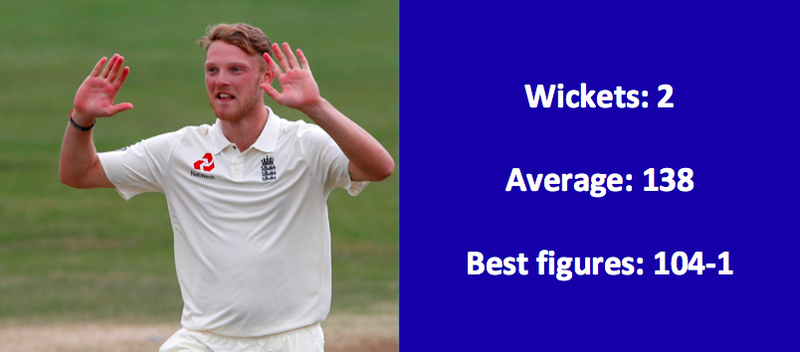 2 successful county seasons lead to the Essex mans inclusion in the Test squad for India's visit last summer but he just missed out on selection as the likes of Curran and Woakes prospered. If he continues to take wickets in the 1st Division then it seems likely that he will get another look in. As for all the players on this list, the landscape of English cricket could shift dramatically at the end of the summer with Trevor Baylis stepping down as Head Coach and the potential that 1 or both of the Broad and Anderson duo could hang up their spikes as well. It's been a difficult start to the season so far for Porter but he needs to keep his hat in the ring. Likelihood of call-up 10%
Others
Sam Curran and newly qualified Jofra Archer will certainly be in the mix for a Test spot come July. Both are plying their trade in the IPL at the moment and will need to adapt to the red ball game quickly in order to have a successful Ashes series.
There are also a few players who have been in and around the Test squad over the past 12 months who we've not seen play yet this season. Mark Wood had a positive impact on his return to the team in helping England grab a consolation victory against the West Indies. Doubts still remain about Wood's fitness and his ability to bowl longer spells and/or compete in back to back Test Matches. Chris Woakes has been a potent weapon for England in home conditions when the ball swings a bit and he would also add depth to the batting as was shown at Lord's last year. Then there is Ollie Stone, the brisk right-armer from Warwickshire delivered some devastating spells of fast bowling in last summer's County Championship and travelled with the England squad over winter. However, his body let him down once again and it remains to be seen whether he will be back in peak physical condition come the start of the Ashes.
Who do you think could make an impact for England in this year's Ashes series?
Do you have any early predictions on how the series will unfold?