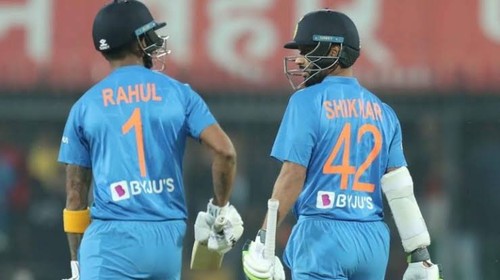 While most of the teams in the World are struggling to find the best batsmen for the forthcoming World T20, Indian selectors have a headache of picking the best among the best. One opening slot is up for grabs and there are two main contenders, Shikhar Dhawan and KL Rahul Both these batsmen are fighting for a spot in the team for the grandest T20 stage in the World. If we ask any other team to pick either one of these players and drop one of their own for the World Cup, all of them will be more than happy to doi it perhaps. This speaks of their capabilities which they bring to the table.
KL Rahul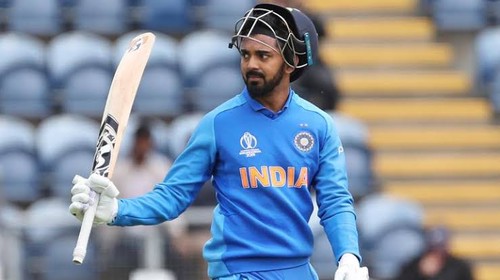 The 27 year old, Karnataka batsman might not be a great player in the red ball cricket but he surely is a force to be reckoned with in the white ball cricket. He averages over 43 in the shortest format of the game and has two hundreds to his name. He has a strike rate of over 146 which speaks of his ability to score runs quickly at the top of the order. Having scored two hundreds his hort career of 35 matches is an achievement in itself. It is not easy to score hundreds in t20's but if someone is capable of doing so, he is a special player. His record in the IPL is as good as it is t20 internationals. He is classy player who has all the shots in the book and some of his own as well.

No one is perfect in this world and Rahul has his limitations as well. Although, he looks pleasant to the eye, his inconsistency is something that would be playing on the minds of selectors. It is also touted that he hasn't lived up to the expectations till now. He has the potential to be one of the best batsmen of the current era but his inconsistency is acting as hinderance to achieving the goals he might have set for himself.

Shikhar Dhawan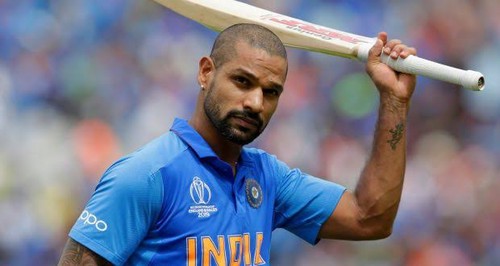 Shikhar Dhawan has been around for almost a decade and has delivered whenever his team wanted him to. He is a very experienced player who will get you runs on a consistent basis. He might not be a quick run scorer but he always holds up one end and lays a solid foundation for the middle order batsmen to come and score freely. If he gets going, his strike rate improves with every ball he faces. He has a cool head on his shoulders and he doesn't get carried away easily.

Shikhar Dhawan, however, has been guilty of scoring runs very slowly. He will always score those 30-40 odd runs but the strike rate won't be eye catching. He has a career strike rate of just 127. His average isn't good either and has no hundred to his name.
If it were for me to select the best 15 for the World Cup, I would have picked both with one of them being a reserve opener. But, if I had to choose between the two, I would choose KL Rahul because of the fact that he is in great form right now and he always finds a way to score runs quickly. With KL Rahul in the team, India can pick only one regular wicketkeeper as Rahul also keeps wickets. He has done it in the IPL and I believe he is good enough to be a reserve wicketkeeper.
This post was originally published here.