Hello everyone,
The first ODI bring the hope back to the Australian team as India lose the match by 34 runs. Australian won the toss and opted to bat and set a massive target for India of 290 Runs. India started their inning and lost the frequent wickets as the openers failed to hold the strike. After looking at the target score the pitch was good for batting but one has to hold the position and no to throw the wickets in order to win the match. S. Dhawan went on a duck this time - LBW! India lost 3 wickets at the score of 4 runs which showed that the journey won't be going to be smooth and a massive partnership was required which happened between Rohit and Dhoni but as they fall, fans lost the hope for a win and the chance of come back in the match.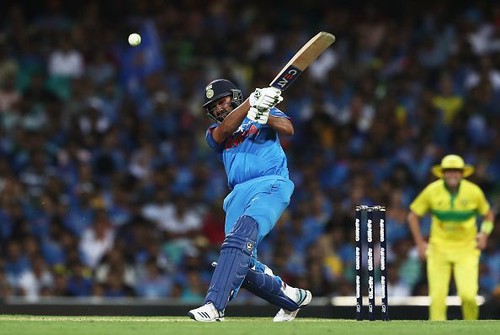 Rohit Sharma scored another ton on Australian soil and the count of centuries in ODI - Australia now is 4 which shows that Rohit and Australian pitch are the perfect matches for each other. Dhoni scored another fifty of his career although he played 96 balls in his inning but as per the conditions and scoreboard, the inning was good at least it was building a partnership. As no DRS review was left to be used, Dhoni fell for LBW which broke the 137 runs partnership. Rohit continued with his bat but fell on the ball of Stoinis while pumping up the scoreboard.
In the post-match interview, Kohli did state that they lose the match because of the poor performance by the batters. Ambati Raydu went on a duck and also lost the DRS too which can be beneficial during Dhoni's wicket. Again there is nothing much to blame as there is still a good chance to win this series. Rohit played a good inning and scored 137 runs. Richardson won the MoM title after securing 4 crucial wickets!
Vijay Shankar and Shubnam Gill are going to replace controversial duo - Rahul and Hardik for upcoming matches. I don't see any replacement in the upcoming matches as the playing 11 has already all the top experienced player. The team will be going to be the same for the upcoming matches.
Fifties in the match - 4
Centuries in the match -1