As it Happens!
Hello, scoruims,
India won the first test match of the paytm test series between India and West Indies. West Indies's tour of India is more sort of training for the newcomers before India's tour of Australia. India went with the new opening duo Prithvi Shaw and KL Rahul which seems to be proving and testing the bench of Carribeans. Though KL Rahul went on a low score again in singles, new star Prithvi Shaw showed the temperament which was accepted from KL Rahul. KL Rahul was back in the form from the last test match in England but the poor performance and late reaction haunt him this time again. But the first match is more about Jadeja's comeback. R. Jadeja has been out of the limelight from a year but he is back again with the same boom.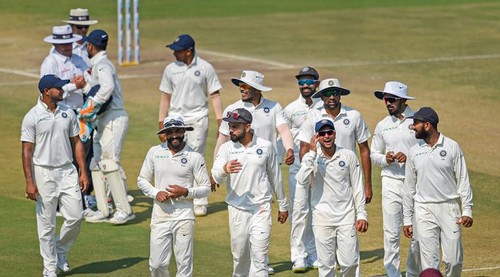 What went wrong for Indies?
West Indies was a strong team but this time the team is full of new players which eventually affects the overall experience of the team. New captain Kraigg Brathwaite doesn't have any experience on Indian soil.
Most of the players of West Indies have never played a single match on Indian sub-continent. On the opposite side, India is full of experienced and talented player. This does not balance the overall match and hence a quick and easy win for India.
The bowlers of Indies were not their best bowlers and with a very small experience, it is becoming harder for them to take wickets in this condition. West Indies got their first wicket very quickly but after that, they have to wait for another 206 runs partnership for a wicket. This partnership between Prithvi Shaw and C. Pujara led India on the driving seat where India made a mammoth score to chase.
West Indies's batsman was too quick and poor shot selection put them in the pressure where spinners of India caught them in their web and the first inning of West Indies has only 181 runs on the board.
India enforced them for a follow-on chase where opener Powell scored runs but failed to hold on it and the running wickets ended up their second inning on 196-10 runs.
What to do now?
West Indies team have to find their consistency and playing form to give a balance competition to India or else this series will get their cup holders in the second test match only.
Indian team is also planning to bring some more new talents in upcoming matches to test the bench. As of now Prithvi Shaw and Rishabh Pant are the new ones in the team.
Jadeja played really well this time whereas Ashwin Ravi is back in the form after the poor performance on England soil. Indian conditions are more favorable for spinners so West Indies can reinforce some spinners in their next match.
That's all for now!