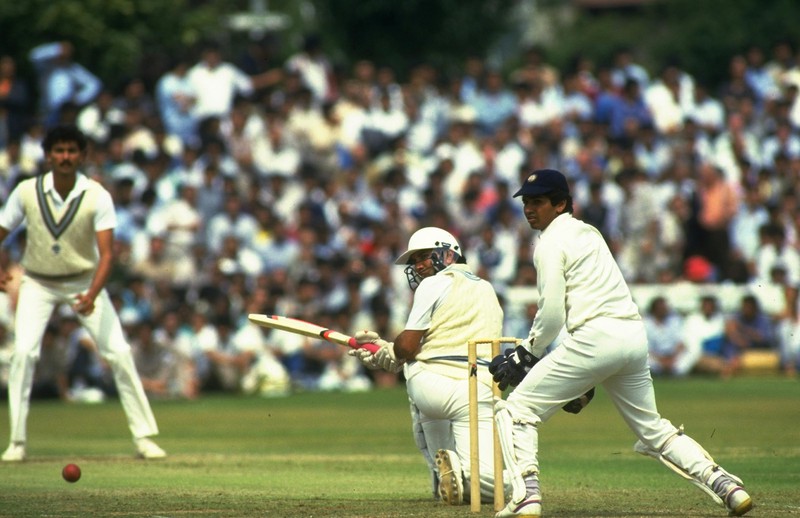 After playing the first Asia Cup in 1984, the second Asia Cup played in 1986 in Sri Lanka. However, defending champions India didn't participate in the event due to the problems with the Sri Lankan cricket board. Bangladesh, who was associated nation then, replaced India. Tournament played as a round robin round and then the final.
Captains:
Sri Lanka- Duleep Mendis
Pakistan- Imran Khan
Bangladesh- Gazi Ashraf
Matches:
In the 1st match Pakistan beat Sri Lanka by 81 runs in P.Sara oval stadium in Colombo.
PAK 197 ( 45 overs) vs SL 116 all out ( 33.5 overs).
In the second match Bangladesh and Pakistan met each other. Bangladesh bowled out for just 94 runs. And Pakistan chased down the target easily.
BAN 94 (35.3 overs) vs PAK 98/3 ( 32.1 overs).
In the last game of the round robin round, Sri Lanka beat Bangladesh by 7 wickets.
BAN 131/8 (45 overs) vs SL 132/3 (31.3 overs)
After the first round Pakistan won the both games and earned 4 points to lead the Points table. Sri Lanka won the second place with 2 points. So, Sri Lanka & Pakistan qualified for the final of Asia Cup 1986.
Final:
Final was held in SSC ground Colombo.
PAK 191/9 (45 overs) vs SL 195/5 ( 42.2 overs).
Sri Lanka beat Pakistan by 5 wickets in the final. Sri Lanka was crowned as the Asia Cup winners.
Abdul Qadir of Pakistan was the leading wicket taker with 9 wickets. Arjuna Ranathunga was the leading run scorer with 105 runs. He also named as the man of the series.