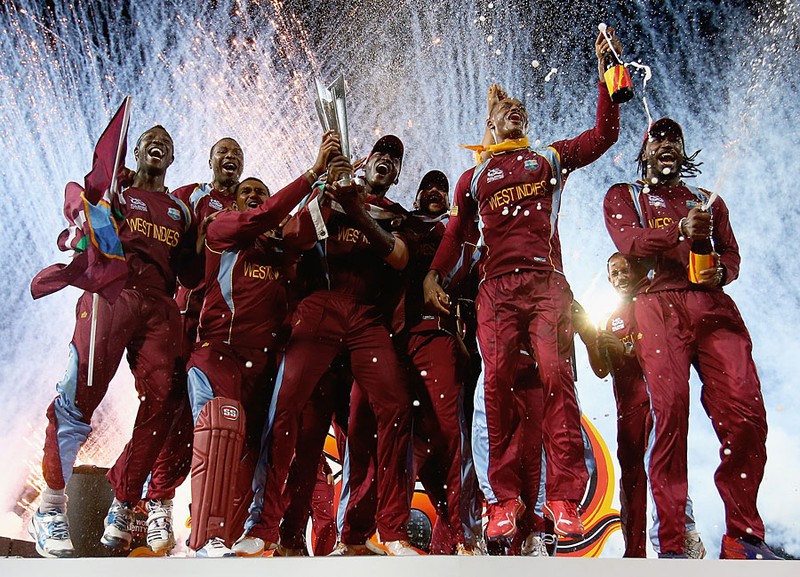 After losing the World Cup final against India in 2011, Sri Lankan Cricket fans had a huge wound on their hearts. It was not the first time that Sri Lanka lost a World Cup final. Believe me, it was their 3rd World Cup final defeat within the short 4-year period. They lost 2007 ODI World cup final against Australia & 2009 T20 World cup final against Pakistan. It was like a habit for Sri Lankan team to loosing World cup finals in that period. It was October 2012. ICC T20 World cup held in Sri Lanka.
Another chance to Lankan team to make their fans happy. They qualified for the World cup final again. This time it was against West Indies. People believed that this was the best chance for Sri Lanka to win a World cup. Because they never beaten by West Indies in a T20. Sri Lankan fans were packed in R. Premadasa Stadium Colombo.
Windiest captain Darren Sammy won the toss and elected to bat first. Windies was a team fulfilled with power hitters. Chris Gayle was their main player. Kieron Pollard, Dwayne Bravo, Andree Russel were also great hitters. Sunil Narine was their main spinner. But lineup of Sri Lanka was far different compare to Windies. Their players were not big hitters. They always like to play technical cricket shots & score runs through the gaps. Kumar Sangakkara & Captain Mahela Jayawardene were their key players with the bat & Lasith Malinga with the ball.
After playing the national anthems of both countries, Angelo Mathews was ready to bowl the first over of the big final. Full packed Sri Lankan crowd went wild after Johnson Charles chipped the ball in the air and caught by Nuwan Kulasekara. A disaster start for Windies. Sri Lankan bowlers executed their plans well. Their main target was Chris Gayle. Sri Lankan mystery spinner Ajantha Mendis removed Gayle in the 6th over. Gayle was struggled too much to score runs. Windies just scored 14 runs with losing 2 wickets in the first six overs. And they just scored with a run rate just above 3 runs per over in first 10 overs. That run rate was too low for a T20 game. Sri Lanka was looks like the favorites to lift the trophy.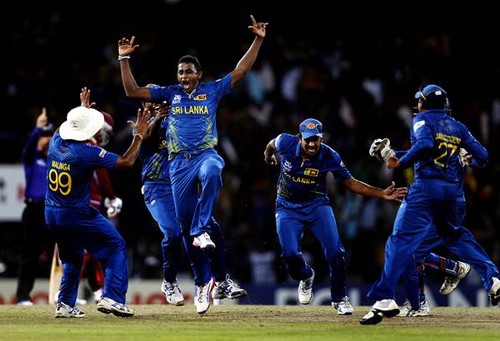 Marlon Samuels & Dwayne Bravo just rotated the strike in that big final, like a test match. Scorecard showed 48 for 2 wickets after 12 overs. Sri Lanka's main fast bowler, Yorker king Lasith Malinga took the ball to deliver his second over. The fortune was changed for Windies. Marlon Samuels hit three massive sixes against Malinga. 21 runs were scored in that over. Premadasa Crowd went silent. But Ajantha Mendis Came & strike thrice to control Windies run flow again. DJ Bravo, Kieron Pollard & Andree Russel were trapped against spin of Mendis.
But Marlon Samuels single handily thrashed Lasith Malinga again with scoring another 19 runs in his third over. Samuels played his innings of life & he got out for 78 against Akila Dhananjaya. Windies captain Darren Sammy hit 26 off 15 balls to lead his team to 137 runs at the end of 20 overs. 104 runs scored by West Indies batsmen in Last 10 overs. Ajantha Mendis bowled well with figures of 12-4. But Lasith Malinga gave away 54 runs in his 4 overs.
The target was 138 for Sri Lanka to win their maiden T20 world cup. TM Dilshan & Mahela Jayawardene opened the Innings. Unfortunately, Dilshan clean bowled by a Ravi Rampaul's in swinger. Pin drop Silence in Colombo.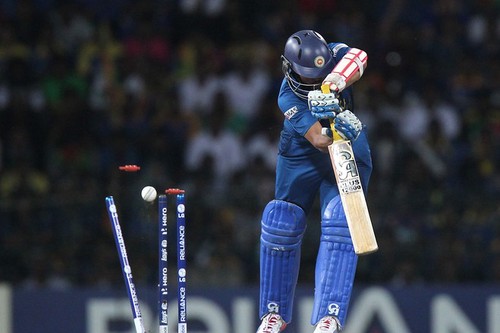 Kumar Sangakkara joined Mahela Jayawardene and try to build the innings under pressure. But Sangakkara had to walk to the pavilion, thanks to brilliant fielding from Pollard. it was the beginning of a shameful collapse. Sri Lanka lost their 7th wicket for just 69 runs. Disappointed fans started to leave the stadium. Nuwan Kulasekara try to console the remaining spectators with hitting 3 sixes. He also had to leave the field after scoring 26 runs, game over for Sri Lanka. Sri Lanka bowled out for 101 runs. West Indies won the ICC T20 World Cup 2012. Windies players celebrated & it was very nice to watch.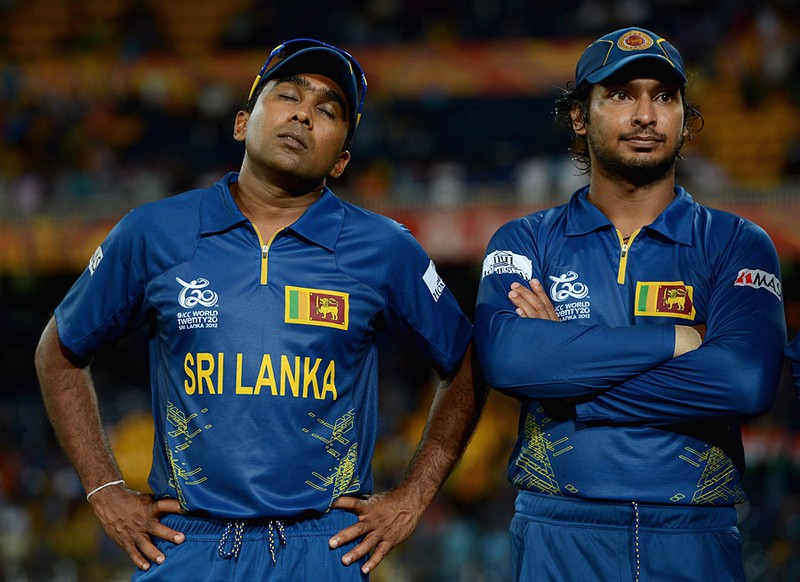 It was another saddest day for Sri Lankan fans. They had to watch their team's 4th world cup final lost within 5 years. To be continued..
Follow me to read my next articles.