This is about the 17th match of ICC Cricket world Cup which held in 2011. It was a game between Pakistan & Canada in Colombo. Pakistan was a far better team than Canada in Cricket field. So, this was not a game that took much attention. Pakistan captain Shahid Afridi won the toss and decided to bat first against unexperienced Canadian Bowlers. Mohammed Hafeez & A hammed Shehzad opened the batting for Pakistan. After bowling just three overs, Canadian opening bowler Khurram Cohan got an injury and left the field. But Fast bowler Henry Onside got Hafeez out for just 11 runs. Pakistan's plans were not executed by their batsmen. Just before the 16th over of their innings their four batsmen had to depart. Harvir Baidwan got the important wicket of Younus Khan as well. All Canadian bowlers got the momentum & bowled exceptionally well.
Young Umar Akmal & Misbah Ul Haq slowly build up the innings after that early suffering. They managed to record a 73-run partnership for the 5th wicket. But both had to went to the pavilion before getting their half centuries due to spinner Balaji Rao's bowling.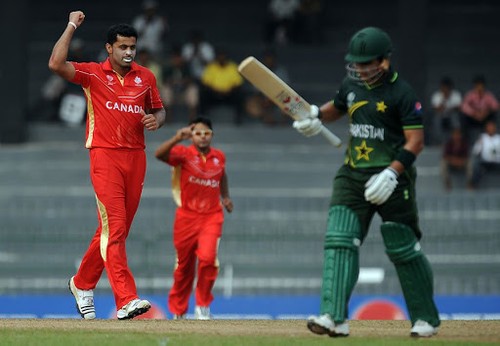 Captain Shahid Afridi tried to hit hard to the ball and score some quick runs. But just managed to score 20 runs off 17 balls with two boundaries. Pakistan tail enders also couldn't hangout. Pakistan bowled out for just 184 runs. Baidwan was the most successful bowler with three wickets. Rizwan Cheema, Balaji Rao & Hansara all got two wickets wickets each.
It was a great Opportunity for Canada, after restricted a team like Pakistan for just 183 runs. Pakistan fans felt the pressure.
Ruvindu Gunasekara & Nitish Kumar opened the batting for give a solid start for that historical run chase. But both must depart before 5 overs. Captain Ashish Bagai gave a maximum effort to save his wicket and build a partnership with Zubin Surkari. But Bhagai plumed LBW Infront of a delivery of a Shahid Afridi. After losing 3 wickets for just 44 runs, Jimmy Hansara came to the field. Both batsmen batted well to give some hope for Canadian Fans. They build a 60 runs partnership for the 4th wicket. At that stage Canada had the most advantage of winning that encounter. However, Shahid Afridi's spell 23 for 5, restricted the young Canadian line up for just 138 runs. Jimmy Hansara was the top scorer with 43 runs. Pakistan won that game by just 46 runs.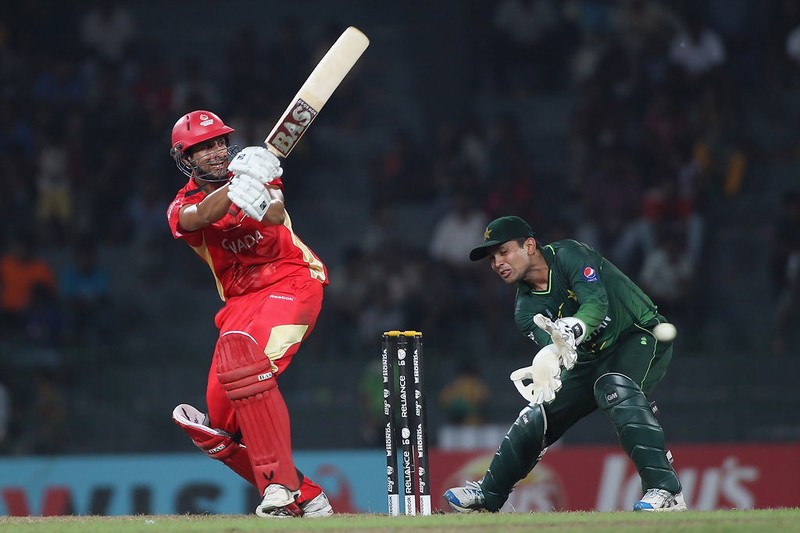 Canada only beat Kenya in that whole Cricket world cup. Unfortunately, it was the last occasion that Canada played a Cricket world cup.
Follow Me to read my next articles.