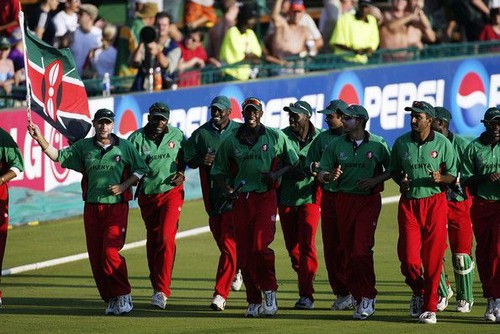 The most popular sport in this earth is Football. Almost every country has a football team & Football is the famous sport in most of them. According to the reports, Cricket has the second biggest fan base in World sports. But unfortunately, it is not due to the number of Cricket playing countries, it's due to the high population density in South Asia. No any sport getting a much better audience like for Cricket in South Asian region. But considering the World data, Cricket is only played professionally in around 20 countries.
Cricket has three formats, Test, ODI & T20. Test cricket is the most important format in this game. Only 12 Countries in this World have the grant to play test Cricket as an International match. Australia, England, West Indies, South Africa, New Zealand, Pakistan, India, Sri Lanka, Zimbabwe, Bangladesh, Afghanistan, Ireland are those 12 countries. They are considered as the full members of International Cricket Council. Beside of these 12 countries, all other members considered as associated members.
ODI is another important format of Cricket. Apart from above mentioned 12 countries, Netherlands, Scotland, USA, Nepal, Oman, Namibia, Papua New Guinea & UAE also can play ODI cricket. But these teams also have a temporary status. With the time & based on their performances it can be changed. But every country in this world can play T20 as an International game.
International Cricket Council only granted the full membership only if a certain team have shown a good performance in a given cycle. Because they always want to keep the excitement of Cricket.
But based on my Perspective, I always love to see the performance of emerging Cricket teams. I don't say that Every country should allowed to play Test Cricket, but at least they should have more opportunities in T20 format with major Cricket nations.
ICC Cricket World cup held in last year was only consist of 10 Countries. Even the full member nations like Zimbabwe & Ireland couldn't make it to the World Cup. That was a very heartbreaking decision taken by ICC. They reduced the number of teams to increase the competition. In previous two world Cups in 2015 & 2011, there were 14 participated teams. In 2007 there were 16 teams & it was the occasion that recorded a highest number of teams in a Cricket World Cup history.
According to the ICC media reports, they will continue this 10 team ODI World Cup format in next few years as well. But they will stick with the 16 team World Cup in T20 format. At least it is a good opportunity to the associated nations.
When It's come to this associated teams, Kenya was the team that earned the biggest glory. In 2003 World Cup, they qualified to the Semi Final. It was the only occasion that associated team reached that far in any major Cricket tournament. They got some free points in group stage as the opponent teams reject to play in Kenya as per the security concerns. However, they beat Sri Lanka in Nairobi. And gave a tuff fight to Australia as well. Kenya also registered a historical win against West Indies in 1996 World Cup.
Ireland made the test debut in 2018. Before that they were an associated team. Ireland's first appearance in World Cricket was 2007 Cricket World Cup. In the very first game of that tournament they beat Pakistan & Knocked them out from the tournament. Ireland reached to the Super 8 stage and got the opportunity to play with major teams. It was the turning point of their Cricket History. In 2011 Cricket World Cup, they beat England in a great run chase. Kevin Obrien scored the Fastest ever World Cup century. In 2015, Ireland beat West Indies after chasing another 300+ score. It was very unfortunate for Ireland to miss the 2019 Cricket World Cup.
Scotland is another brilliant associate nation team. Two years ago, they Beat England in an ODI game. Scotland produced some good & quality players in last few years.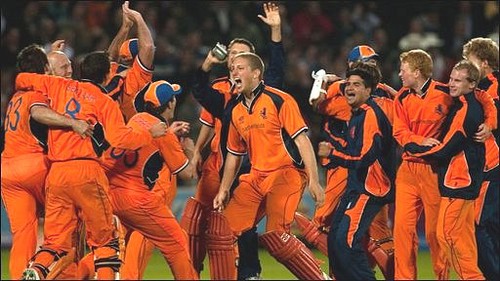 Even though there are not any big achievement in ODI cricket for Netherlands, they showed some great skills in T20 Crickets. In 2009 World T20, they shocked England in Lords by beating them. They again beat England in 2014 World T20 as well. Players like Dirk Nannes & Ryan Tendoeschate were able to play in Indian Premier League.
Nepal is another rising team in South Asia. Nepal had qualified to ICC World T20 in 2014. Nepal also produced World class players in last decade, Sandeep Lamichchane is one of them.
The ICC World T20 2020 will be held in this October. Papua New Guinea & Namibia qualified for the event for the first time. Cricket World is waiting to see their performances. Teams like Japan, Nigeria & Fiji had qualified to the under 19 Cricket world cups in last decade.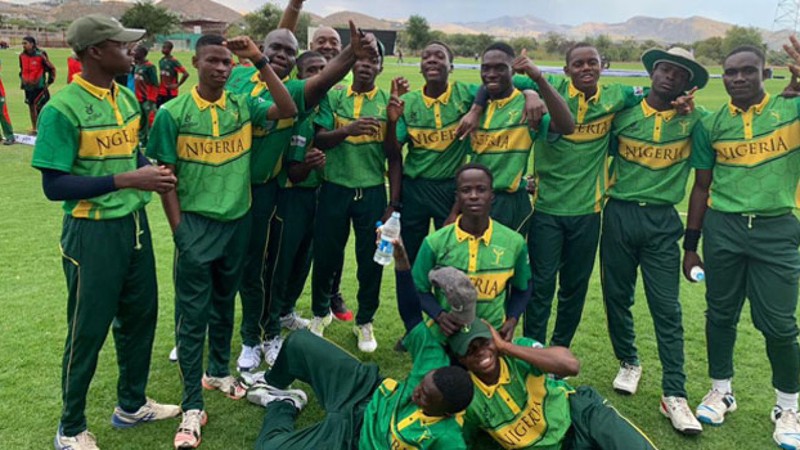 ICC should always give the maximum opportunities for associated teams. Above teams have the potential to become the Super teams. It will always a great sight to see the growth of Cricket in new nations.
Follow me to read my next articles.