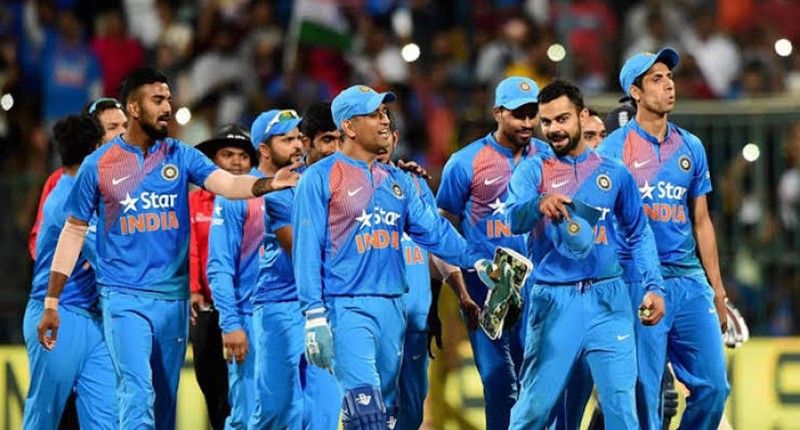 India is the one of the major cricket team in the world. Cricket history of India is very long one. Cricket was introduced to India in 18th century by the British & the first cricket club was established in 1792. These are the 3 grounds that India played their maiden game in Test format, ODI format & T20 format.
Test: The Lord's Cricket Ground-London.
In 25th June 1932 India played their 1st test match against England in historical Lord's cricket ground. CK Nayudu was the first test captain to lead the nation. England won that game by 158 runs margin. But there were few remarkable performances by them. Indian bowler M. Nissar got 5 wicket haul in the first innings. The first half century of the Indian cricket history was recorded in the 4th innings of the game when L. Amar Singh got 51 runs.
Lords is very famous and historical ground which hosted more than hundred test matches since 1884. However India have a very poor record in lords cricket ground as they just won 2 games out 18 games with 12 losses. 4 games ended being drawn. They recorded a win in 1986 under the captaincy of great Kapil dev. And the last victory was under the MS. Dhoni in 2014.
When considering to the personal records DB Vengsarkar is the leading run scorer for India in this ground. He scored 508 runs with 3 centuries with an average of 72.57. BS Bedi was the most successful bowler for India with 17 wickets in this ground.
ODI: Headingly Cricket Ground-Leeds.
Leeds cricket ground in Headingly host the India's maiden one day international cricket match but It was a 60 over game, and it was also against England. it was held in 13th July 1974. AL. Wadekar was the first ODI captain for India. England won by 4 wickets in that game. Captain Wadekar & BP Patel both scored half centuries.
India played 9 more game after their debut game in Headingly and they won 4 games. They beat East Africa by 10 wickets in a world cup game in 1975. Their last win came during the 2019 world cup against Sri Lanka.
Sunil Gavaskar is the leading run scorer for India in Leeds with 186 runs, but only Rohit Sharma & Lokesh Rahul scored centuries. Indian former fast bowler Madan Lal got 5 wickets in this ground and no other Indian got more than him.
T20I: The Wanderers cricket stadium-Johannesburg.
India played their first ever T20 in 1st of December 2006. It was against South Africa. The Wanderers cricket stadium In Johannesburg host this Historical cricket match. Virender Sehwag was the first T20 captain for India. Even though India lost the first Test match & first ODI match in their cricket history, they managed to win the maiden T20I game by six wickets. This game was the great Sachin Tendulkar's one and only T20I international.
India have a record of 3 wins and 2 losts in their 5 T20I appearances in Johannesburg. This ground is very special for them as this is the ground where they won the T20 world cup in 2007 after beating Pakistan by 5 runs.
Gautam Gambhir scored 75 runs in that game & he was the leading T20I runs scorer for India in wanderers with 175 runs. In 2018, Indian pacer Buvaneshwar Kumar got 5 wicket haul for 24 runs.