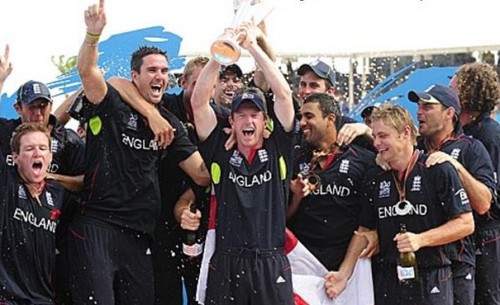 This is the third edition of brief flash back series of T20 World Cup history. To read the flash back about 2007 & 2009, click here to read about previous tournaments.
After successfully organized the 2007 & 2009 T20 World cups, ICC organized 3rd edition of T20 World Cup in 2010. Even though the gap between two tournaments is 2 years, that time it was unable to held the tournament in 2011 since ODI World cup was scheduled. So the gap was just around 10 months between second & third world T20s.
ICC WORLD T20 2010 was held in West Indies during 30th April to 16th May 2009. Same as in previous tournaments, 12 International teams participated in that event as well. It was Afghanistan's first appearance in global cricket.
Venues:
1) Beausejour Stadium- St. Lucia
2) Kensington Oval- Barbados
3) Providence Stadium-Guyana
Tournament Structure:
The tournament consists of Group stage, Super 8 round and knockouts, same as the previous World T20.
In the group stage 12 teams divided into 4 groups (as 3 teams in one group).
GROUP A- Australia, Pakistan, Bangladesh
GROUP B- New Zealand, Sri Lanka, Zimbabwe
GROUP C- India, South Africa, Afghanistan
GROUP D- West Indies, England, Ireland
So top 2 teams in each group qualified for the Super 8 round. (The qualified 8 teams show in bold letters)
The matches of super 8 round was played in 2 groups.
GROUP E- ENGLAND, PAKISTAN, NEW ZEALAND, SOUTH AFRICA
GROUP F- AUSTRALIA, SRI LANKA, WEST INDIES, INDIA
The top 2 teams in each group qualified for the semifinals.
Semi Final 1: ENGLAND VS SRI LANKA
Semi Final 2: AUSTRALIA VS PAKISTAN
England won the 1st semifinal & Australia won the 2nd semifinal.
FINAL: ENGLAND VS AUSTRALIA
England beat Australia in the final and won the ICC WORLD T20 2010.