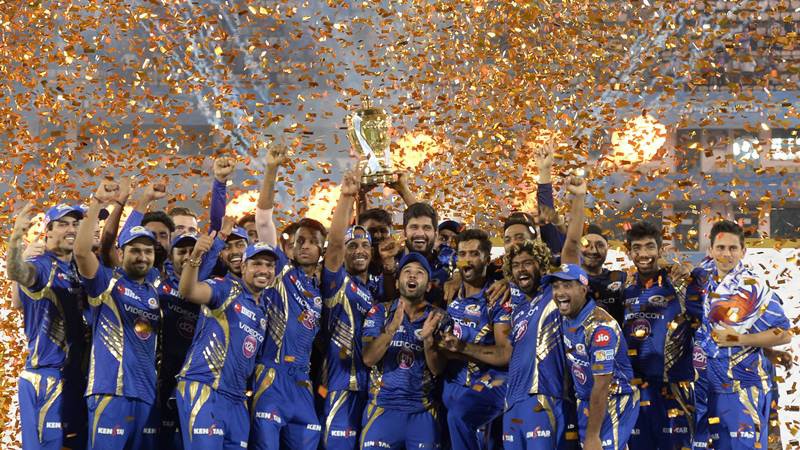 Mumbai Indians won the title of the IPL for the 4th time. They defeated CSK by 1 run last night. Before this edition, they had won the title in 2013, 2015 and 2017. And now in 2019. Maybe 2021 is again for them ?
Mumbai won the toss and they made 149 runs in the board while Chennai could only make 148 runs in 50 overs with the loss of 7 wickets. Chennai looked positive during their run chase. Du Plessis scored 26 runs in 13 balls with 3 fours and 1 six. Shane Watson and Suresh Raina made 37 runs partnership for second wicket. Raina was out in 10th over when he made 8 runs. Rayadu was out in 1 run facing 4 balls, then the trouble started for CSK.
Captain MS Dhoni was out in 13th over by scoring just 2 runs from 8 balls. Ishan Kishan made a excellent throw to dismiss him. Watson looked strong and saved wicket in his end. He made a half century as well. The partnership with Bravo was a crucial one. In the 16th over, Lasith Malinga was hit for 20 runs and again CSK looked strong. Watson was dropped in 17th over by Rahul. In the 18th over Krunal Pandya was hit for 3 sixex in an over. Shane Watson was looking dangerous at that moment. CSK still needed 18 runs to win in 2 overs. Braavo was out in 19th over but CSK made 9 runs in that over.
CSK needed 9 runs to win in last over. Malinga came to bowl.
Watson took a single run in first ball. Jadeja took a single run in the second ball. Watson scored 2 runs in 4th ball. Watson was out in 4th ball as he was trying to make 2 runs. Chennai still needed 4 runs to win in 2 balls. Shardul Thakur took 2 runs in the 5th ball. CSK needed 2 runs to win in last over and 1 run to draw the innings but Malinga made lbw to Shardul and MI won the match by a run.
Malinga took a wicket. Bumrah took 2 wickets. Krunal and Rahul took a wicket each for MI. Polard topscored the innings of Mumbaai with an unbeaten 41 runs in the first innings. He scored 3 fours and 3 sixes in 25 balls. De Kock scored 29, Ishan Kishan scored 23 and Hardik scored 16 runs. Rohit Sharma and Suryakumar Yadav also scored 15 runs each. Dipak took 3 wickets, Shardul and Imran took 2 wickets each for CSK.