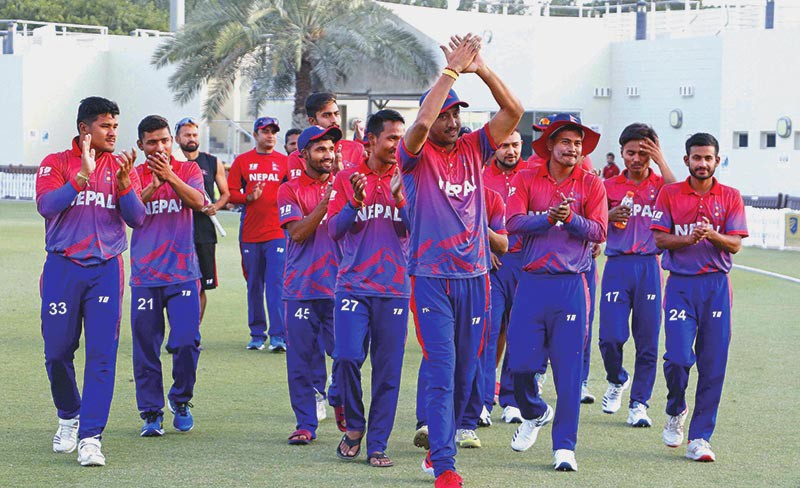 In my last post I have written the list of players that have been selected for this tournament. Senior players like Sandeep Jora and Aasif Sheikh is not selected in the regular 11.
Sandeep Jora and Aasif Sheikh who has played with the senior side has not been selected in this tournament as the playing 14. Both of them ae included in the reserve list of players. Md. Aasif had made a debew for Nepal in 2017 in ACC Emerging teams cup. Sandeep Jora made a debew fo Nepal this year Vs. UAE in the bilateral series. Md. Aasif was the U-19 captain of Nepal and he was being selected regularly by the team but he was unable to score for the international matches as he was demanded. Left Arm Spinner Surya Tamang is also kept in the reserver list, he was a regular member ot the team as well. Akash Chand is also added to the reserve list.
Khadak Bohara is selected first time for the Nepal U-19 side. He showed his skills in the domestic PM Cup tournament by playing from the Mid-Western Region. Lokesh Bom is also selected in the U-19 side who played from the Mid-Western Region. National player of U-16 Tilak Rajbhandari is also selected for the U-19 team for the first time. Rohit, Pawan, Kamal, Rit, Hari, Pratish, Rashid, Bhim, Sagar, Kushal are continued in the team. The captain of U-16 Nepal team Bishal Bikram KC has also been added in the playing team of U-19. Under his captaincy, Nepal won ACC U-16 Eastern Cup tournament two months ago.