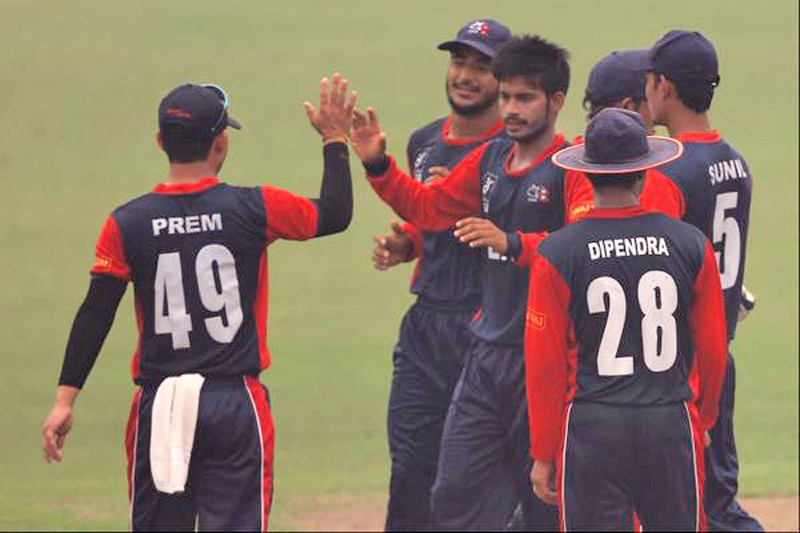 Asian Cricket Council (ACC) has scheduled the Under-19 Cricket Eastern tournament. Nepal is the defending champion of the tournament. Nepal won the tournament last time in 2017 by defeating HongKong with 5 wickets.
Malaysia is the host of this year's tournament as well. There will be 8 teams in the tournament. The tournament will run from 2nd July to 9th July. Malaysia has 4 venues where these matches will be played. Kinara Oval, STC Oval, Biumas Oval and TPCA Oval are the four grounds where these matches will be played.
The total teams are divided into two groups. Nepal, Singapore, Myanmar and China are in Group A while Malaysia, Bhutan, HongKong and Thailand are in Group B. All the tems will play one match against each other in the group stages and the two best teams from each group will be advanced to the semi-final of the tournament. The matches will be of 50 overs.
The first match of Nepal is against Myanmar in STC Oval ground in July 2nd. On 5th of July, Nepal will play against Singapore in Kinara Oval ground. Nepal will play against China on 6th July in Bayumas Oval ground. The matches will be played at 10 am in Malaysia, which is 7:45 am in Nepal.
The best two teams of the tournament will be selected for the Under-19 Asia Cup which will be held in Srilanka in July/August. The test teams India, Pakistan, Srilanka, Bangladesh and Afghanistan will participate in the tournament. Also, 3 teams will be selected from Eastern and Western qualification. A total of 8 teams will be in the tournament.
Nepal Under 19 Cricket team played Under 19 World Cup qualification last month in Malaysia. Nepal performed well in the tournament but due to unfortunate 1 run loss with UAE by D/L method, Nepal was unable to be selected to the world cup. UAE was selected for the world cup.
When Nepal won ACC U-19 Eastern tournament in 2017, Dipendra Airee was the captain of Nepal. Sandeep Lamichhane, Sandeep Sunar, Pawan Sharaff, Rohit Paudel, Shahab Alam, Anil Shah, Aasif Sheikh, Sandeep Jora, Pranit Thapa, Sumit Maharjan, Nandan Yadav and Kishor Mahato were the other players in the tournament. Dipendra, Rohit, Jora, Lamichhane, Aasif, Anil and Pawan has already got their caps in the senior side of Nepal National Cricket team.
In the ACC U-19 Eastern final of 2017, Hong Kong were dismissed in 76 runs. Chasing the target of 77 runs, Nepal reached the target in 14.4 overs with the loss of 5 wickets. Shahab Alam and Sandeep Lamichhane took 3 wickets each in the final while Dipendra Singh Airee made 22 runs in the final match for Nepal.