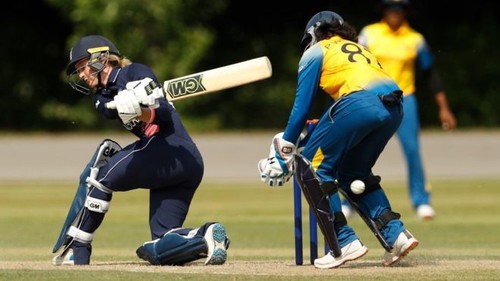 The players of Karnali Region are selected for the PM cup. Karnali Region will play its first match against Region 2 in Asar 4th.
The players of Karnali Region for the tournament are :
Laxmi Puri (Captain), Anshu Shakya, Nikita Dhamala, Dipa Rana, Laxmi Rimal, Dikchya Puri, Rabina Chaudhary, Hira Bika, Kamala Gharti Magar, Madhu Dc, Sapana Tamang, Sarita Gc, Sujita Pulami Magar and Manju Chaudhary.
The tournament is organized by National Sport Council and managed by Mahakali Sports Society. A total of 8 teams will fight against each other for the title. They are divided in two groups. Each team will play a match against other team in their group and the top two teams will be selected for the semis. Karnali is in Group B. The other teams in Group B are Region 1, Region 2 and Region 3. While strong team APF is in Group A. The other teams of Group A are Gandaki Region, MidWestern Region and Region 5. Gandaki will face MidWestern in the opening match of the tournament.
The winner and runner up team of the tournament will be awarded sum of rupees 5 lakhs and 3 lakhs only. The consolation prizes for the best players in the matches and best bowlers, batsman will be ranged from fifteen to thirty thousands.