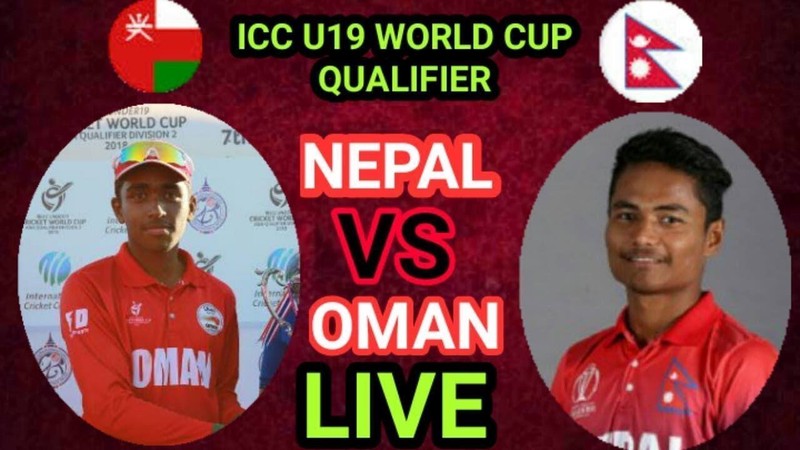 In the fourth match of Nepal, Nepal beat Oman by 150 runs. Nepal lost all the wickets batting first. Nepal was all out in 43.2 overs with 229 runs on the board. In reply, Oman lost all the wickets in 44.1 overs with just 79 runs.
Nepali off-spinner Pawan Sharaff took 3 wickets while Pratish Gc and Surya Tamang took 2 wickets each. Kushal Malla, Kamal Airi and Bhim Sharki took 1 wicket each. Kamal bowled 3 overs, all of them were maiden. Two bats man for Oman scored 13 runs each while the rest batsman could not even make their scores to double figures. Oman lost 8 wickets in 46 runs and Nepal had to wait more to dismiss the tail enders of Oman.
Nepalese captain Rohit Paudel scored 75 runs in 81 balls with 5 fours and 2 six. He was also selected as the player of the match. At a time when Nepal was 81/5, Rohit and Bhim made a partnership of 92 runs. When Nepal lost Rohit and Bhim then again Nepal continuouslt lost the wickets. Bhim scored 39 runs in 43 balls with 2 fours and 1 six. The crucial last wicket partnership of 51 runs by Pratish Gc and Surya Tamang was one of the important scores for Nepal. Pratish scored 41 runs in 23 balls with with 2 fours and 4 six.

This is the current standings of the World Cup Qualifier. Oman, Singapore and Malaysia are already out of the tournament. If UAE wins their last match against Oman they will reach the world cup without the result of any other matches here. UAE is strong enough to do that. If UAE loses against Oman, then the match of Nepal Vs. Kuwait will decide the team to be selected for world cup. If Nepal wins, then the run rate of Nepal is high so they will march toward world cup while if Kuwait wins, either UAE or Kuwait will be selected depending on the run rate. Mathematically, UAE, Nepal and Kuwait all have chances to go to the world cup. But, pratically UAE is almost there. It will be clear after the tomorrow's match.