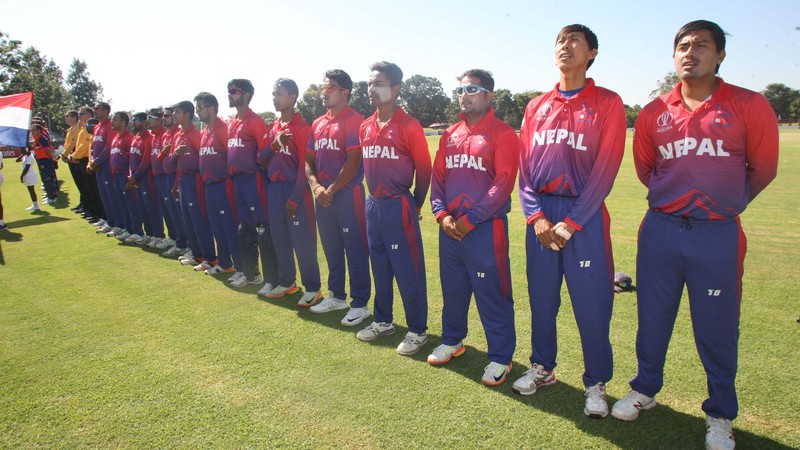 Nepal Cricket Team has arrived in Malaysia to play two international T-20 matches. Ramesh Silwal, member of National Sports Council was present to wave the nepali team in the airport. The team moved towards Malaysia in 1 pm.
Nepal will play 2 international T-20s in July 13 and 14. After playing 2 matches with Malaysia, Nepal will march ahead from here to Singapore in July 20th. Nepal will go to Singapore to play T-20 world cup selection Asia Region games. Along with Nepal, Singapore, Qatar, Kuwait and Malaysia will participate in those matches. 14 members of Team Nepal has already been announced for this tournament.
Rohit Paudel and Pawan Sharaff are already in Malaysia to play the U-19 matches. So, they will join the team from there. Umesh Patwal is the head coach of team Nepal. Raman Shiwakoti is the manager of Nepali cricket team and Dinesh Bhatta will handle the post of the team doctor. Nepal will play first match against Qatar in July 23rd.